DuraSoak® absorbent sheeting for oil
sheets, pack of 100, cotton
Effective and economic elimination of leaks
Sustainable – made of 50% natural cotton, saves resources and produces less waste
Sturdy due to spunbond on the top and bottom – therefore hardwearing, durable, tear resistant
Can absorb many times its own weight
Laid out with just a few movements – leak absorbed – saves disposal costs and time
0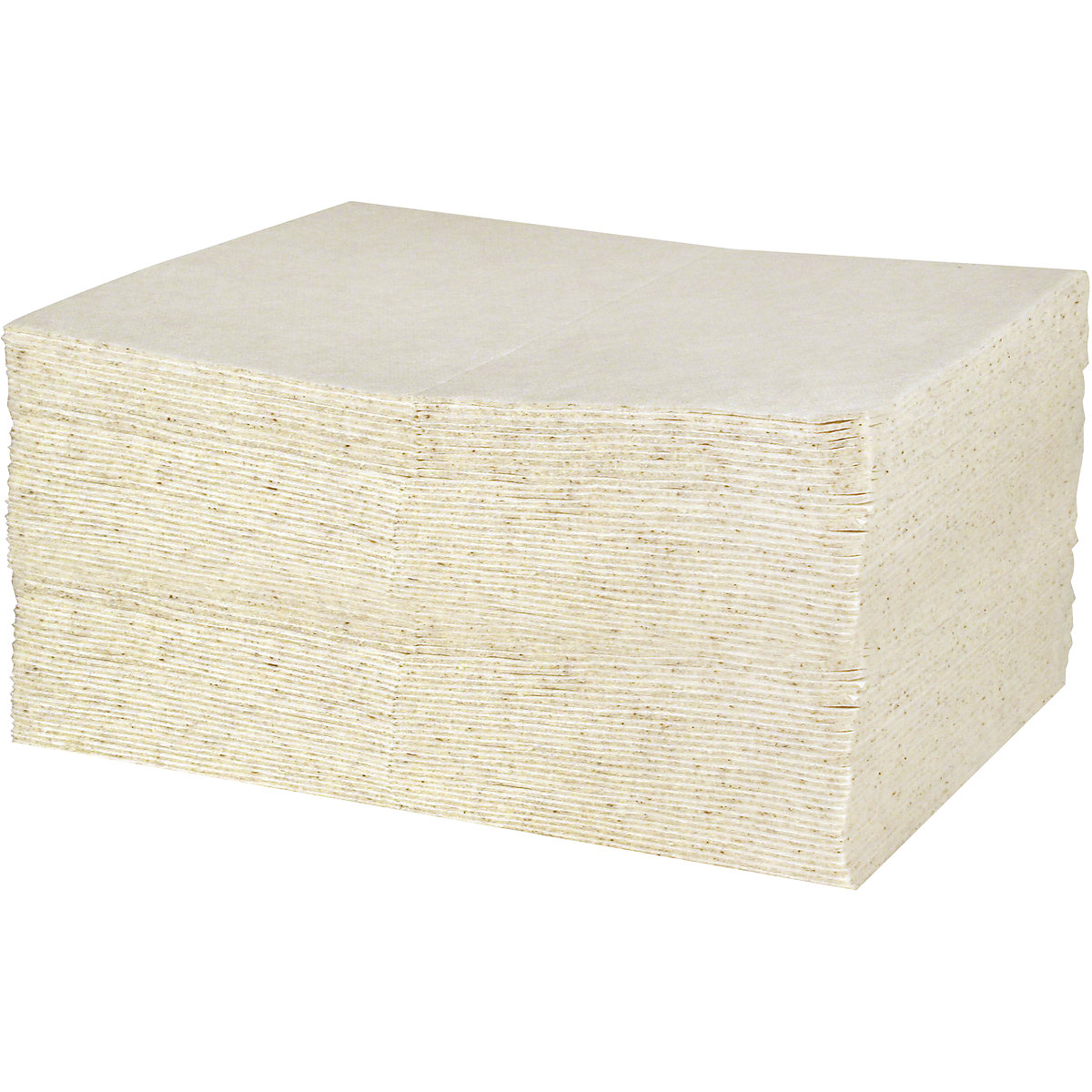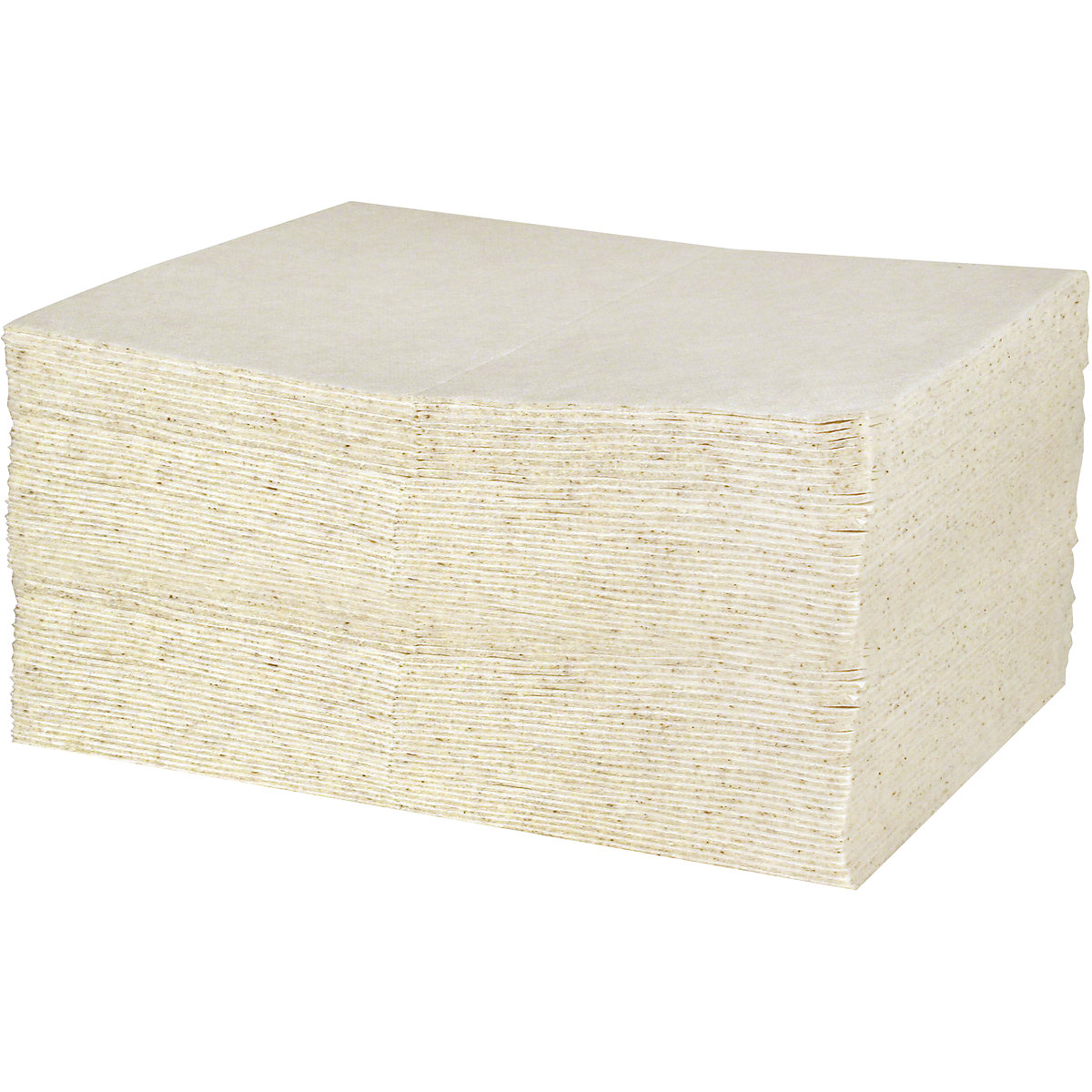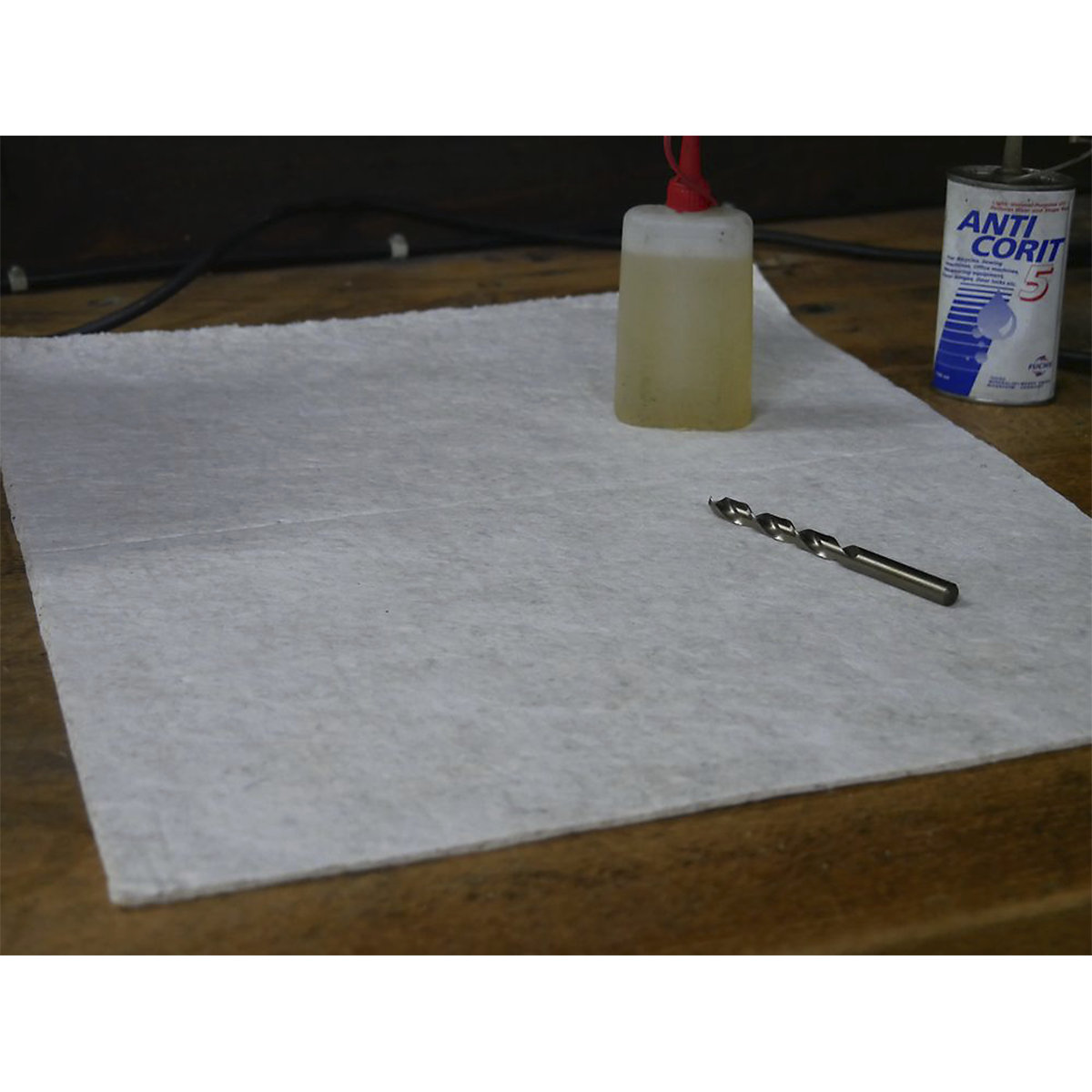 DuraSoak® absorbent sheeting for oil, sheets, pack of 100, cotton, 380 x 480 mm, white/natural
Bulk discount
| Quantity | Price/pack | You save | |
| --- | --- | --- | --- |
| 1 | | - | |
| 3 | | 2,92% | |
| 5 | | 8,76% | |
Bulk discount
| Quantity | Price/pack | You save | |
| --- | --- | --- | --- |
| 1 | | - | |
| 3 | | 2,92% | |
| 5 | | 8,76% | |
Sustainability with a great performance!

Reinforced by white cover layers (melt-blown spunbond on the top and bottom of the fleece), making it suitable for robust use.
For heavy duty requirements. High absorption capacity.

Made of natural cotton, a byproduct of cotton spinning – produces less waste and saves resources.

For the absorption of oil, refrigerant, lubricant, gear oil, hydraulic oil, petrol, diesel, grease, paints and many other non-aggressive, hydrocarbon-based liquids.
Absorbent sheeting for oil is water repellent.
Can be used in all areas in which conventional PP absorbent sheeting is used.
Please request a free sample of absorbent sheeting for testing.
Please specify oil model.
Effective and economic elimination of leaks
Sustainable – made of 50% natural cotton, saves resources and produces less waste
Sturdy due to spunbond on the top and bottom – therefore hardwearing, durable, tear resistant
Can absorb many times its own weight
Laid out with just a few movements – leak absorbed – saves disposal costs and time
Supplied

assembled

Type of leakage

surface leaks drip leaks spilling

Model

oil

Application

heavy duty

Absorption

62

l/pack
Width

380

mm
Frequency of use

single

Place of use

indoor and outdoor use

Colour

white

Format

sheets

For media

gear oil hydraulic oil grease diesel petrol and oil lubricant cooling medium water repellent new and used oil, heating oil and diesel

Weight

3.5

kg
Length

480

mm
Property

absorbent / soaking up

Material

50% natural cotton

Product type

absorbent sheeting

Situation

leak prevention reaction to leaks (emergency)

Sheeting grade

medium