Single use sealing mat
PU coating, yellow
Quick sealing of manholes, drains, gutters etc.
Protection from escaping hazardous substances – lightweight, flexible, leakproof
Resistant against many chemicals, oils and water based liquids
Sealing and prevention – bonds perfectly to the surface
Effective, temporary seals – ideal for emergencies and when out and about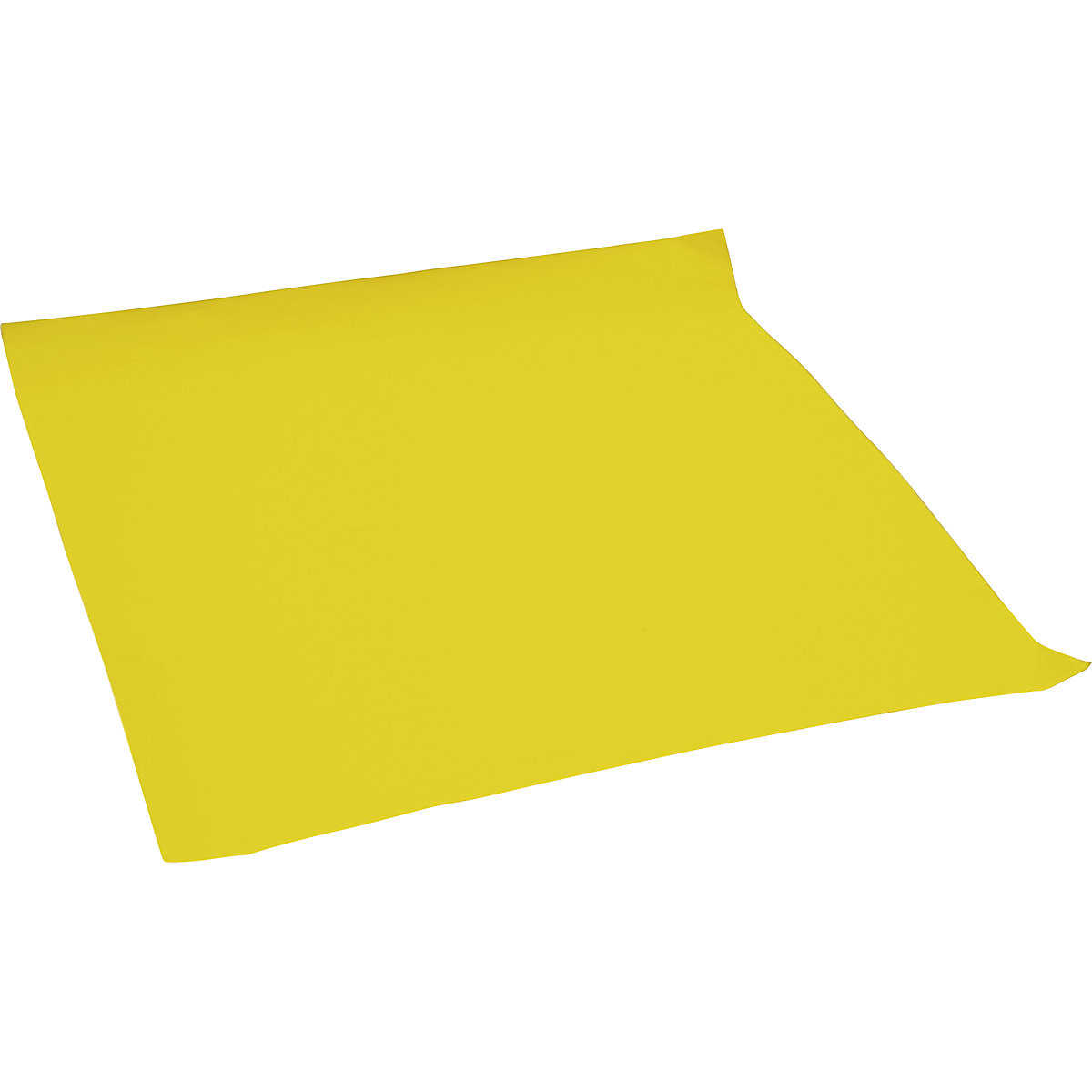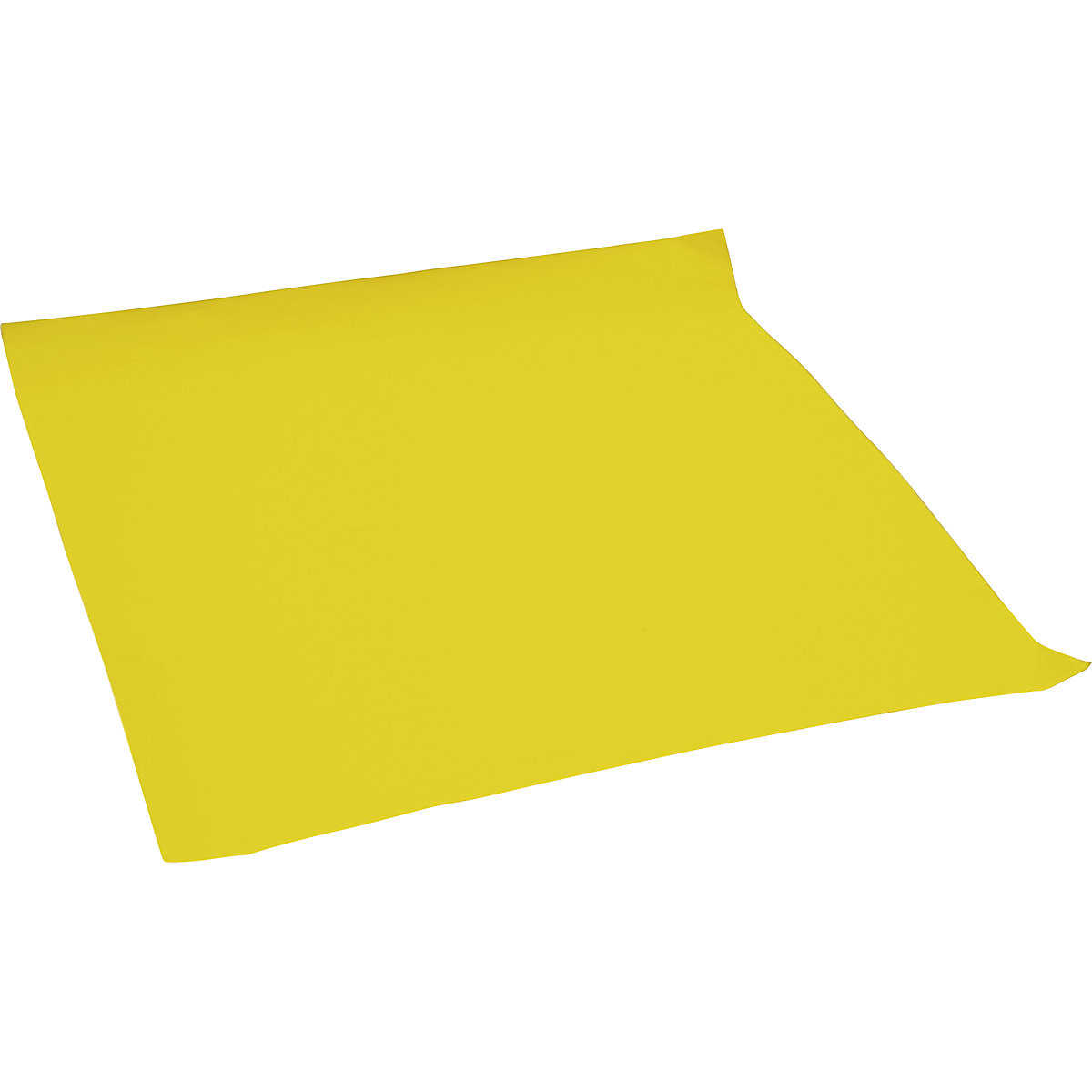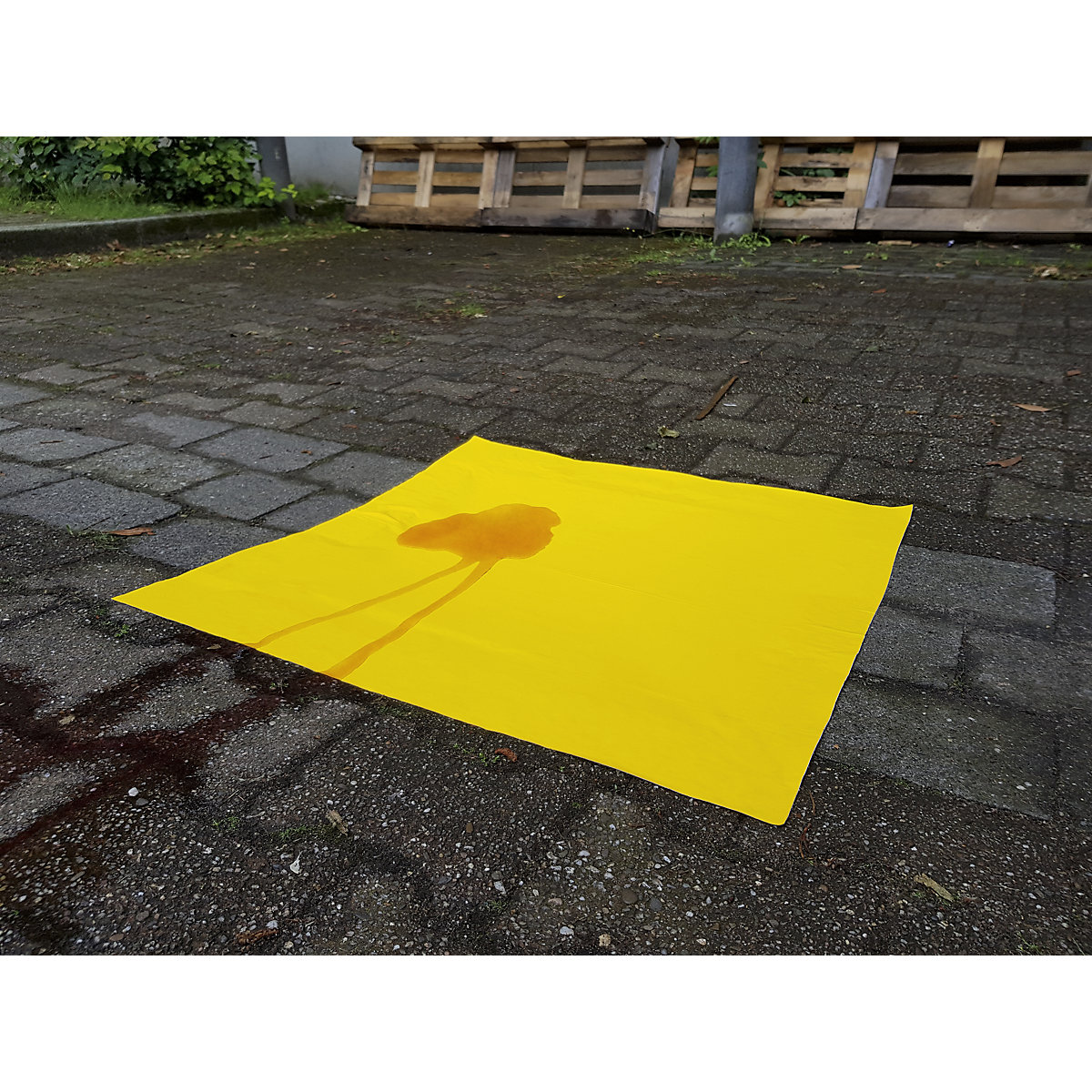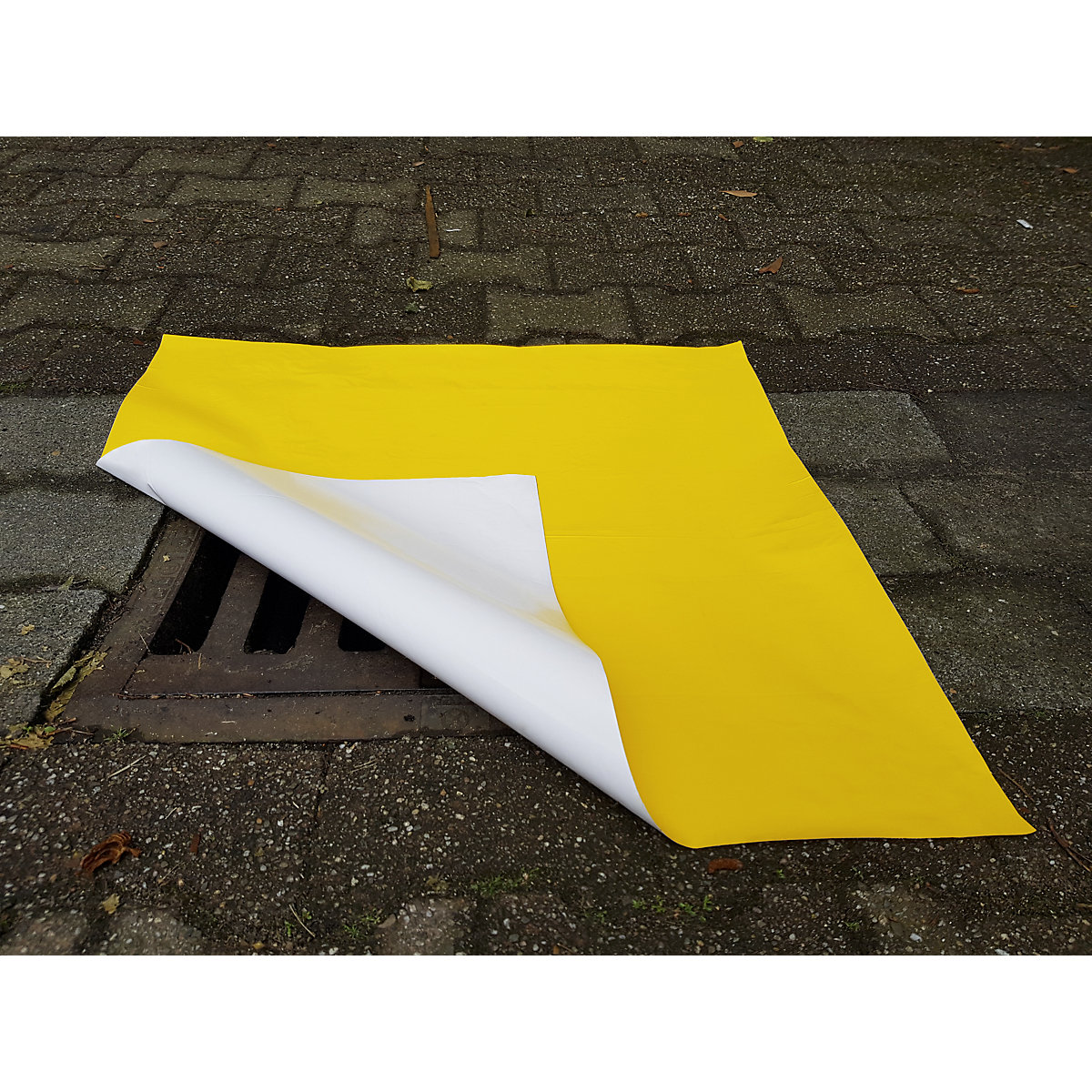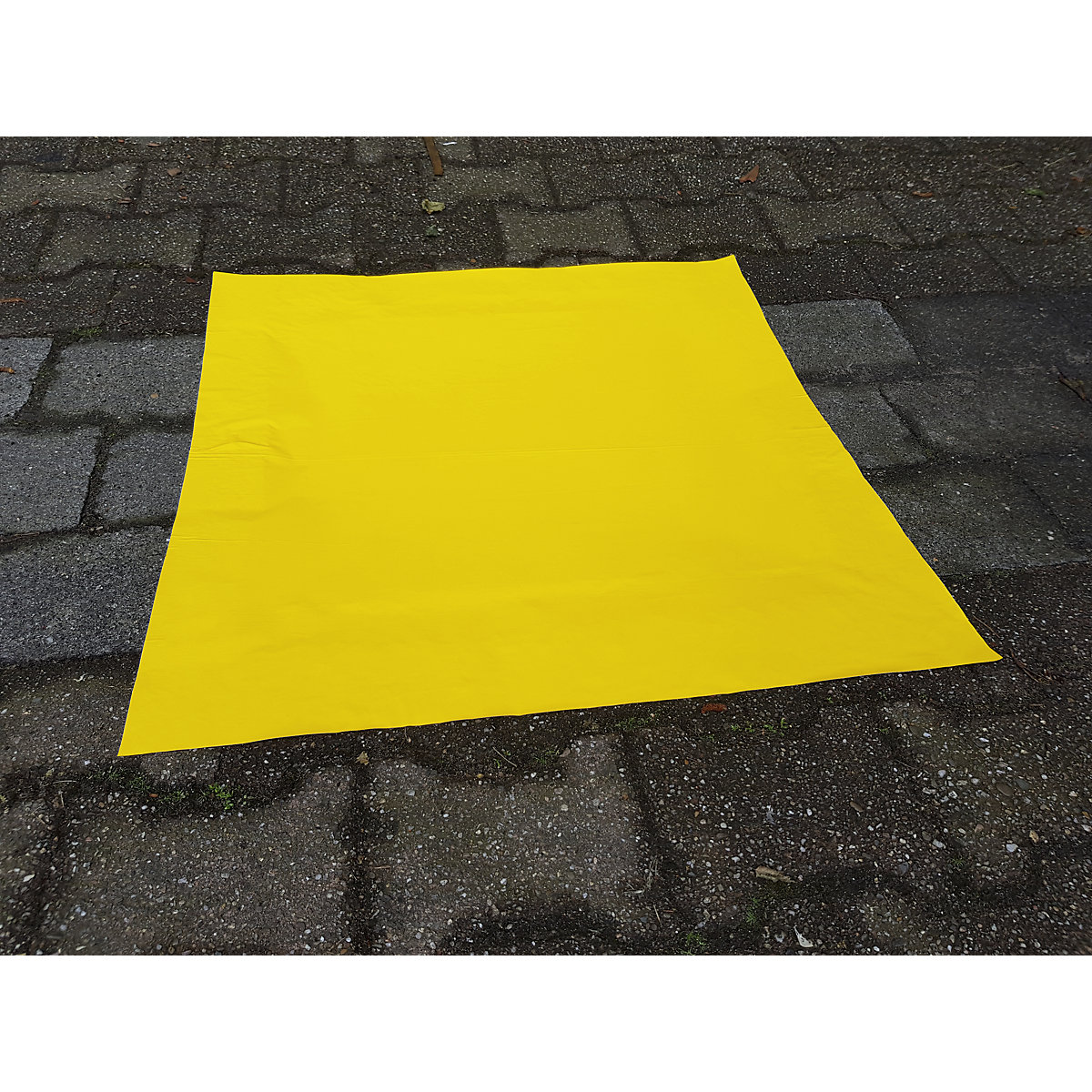 Single use sealing mat, PU coating, yellow, LxW 600 x 600 mm, 1 mat, 5+ mats
Properties
Type of leakage: undefined, Width [mm]: 600, Weight [kg]: 0.2, Length [mm]: 600, Situation: undefined
Bulk discount
| Quantity | Price/pack | You save | |
| --- | --- | --- | --- |
| 1 | | - | |
| 3 | | 6,46% | |
| 5 | | 9,69% | |
Bulk discount
| Quantity | Price/pack | You save | |
| --- | --- | --- | --- |
| 1 | | - | |
| 3 | | 6,46% | |
| 5 | | 9,69% | |
Robust backing fabric with polyurethane coating on the top and adhesive layer on the bottom. Stable and tear resistant.

EUROKRAFT Exclusive including 2 BASIC Universal absorbent sheets, grey. They can absorb up to 2 litres of liquid.

The single-use drain sealing mats are used where there is a risk of hazardous substances entering the sewerage system through manholes.

Use in an emergency or as a preventative measure. Also ideally suited for taking along in vehicles.
The bottom is self adhesive and forms a tight seal. Not washable – can only be used once.

Weather resistant – even to sunlight as no plasticisers.

For corrosive media or unspecified media, please clarify compatibility beforehand.
Quick sealing of manholes, drains, gutters etc.
Protection from escaping hazardous substances – lightweight, flexible, leakproof
Resistant against many chemicals, oils and water based liquids
Sealing and prevention – bonds perfectly to the surface
Effective, temporary seals – ideal for emergencies and when out and about
Supplied

assembled

Type of leakage

surface leaks spilling drip leaks

Model

universal

Application

normal, can be driven on

Frequency of use

single

Place of use

indoor and outdoor use

Height

1

mm
Property

diverting / containing / collecting

Material

polyurethane

Mat height

1

mm
Product type

flexible seals

Situation

leak prevention reaction to leaks (emergency)