Adhesive paper tape
tear resistant and quiet model
Made of tear resistant kraft paper
Good adhesion
Easy to dispense, very environmentally friendly
This KAISER+KRAFT label distinguishes products that meet particularly sustainable criteria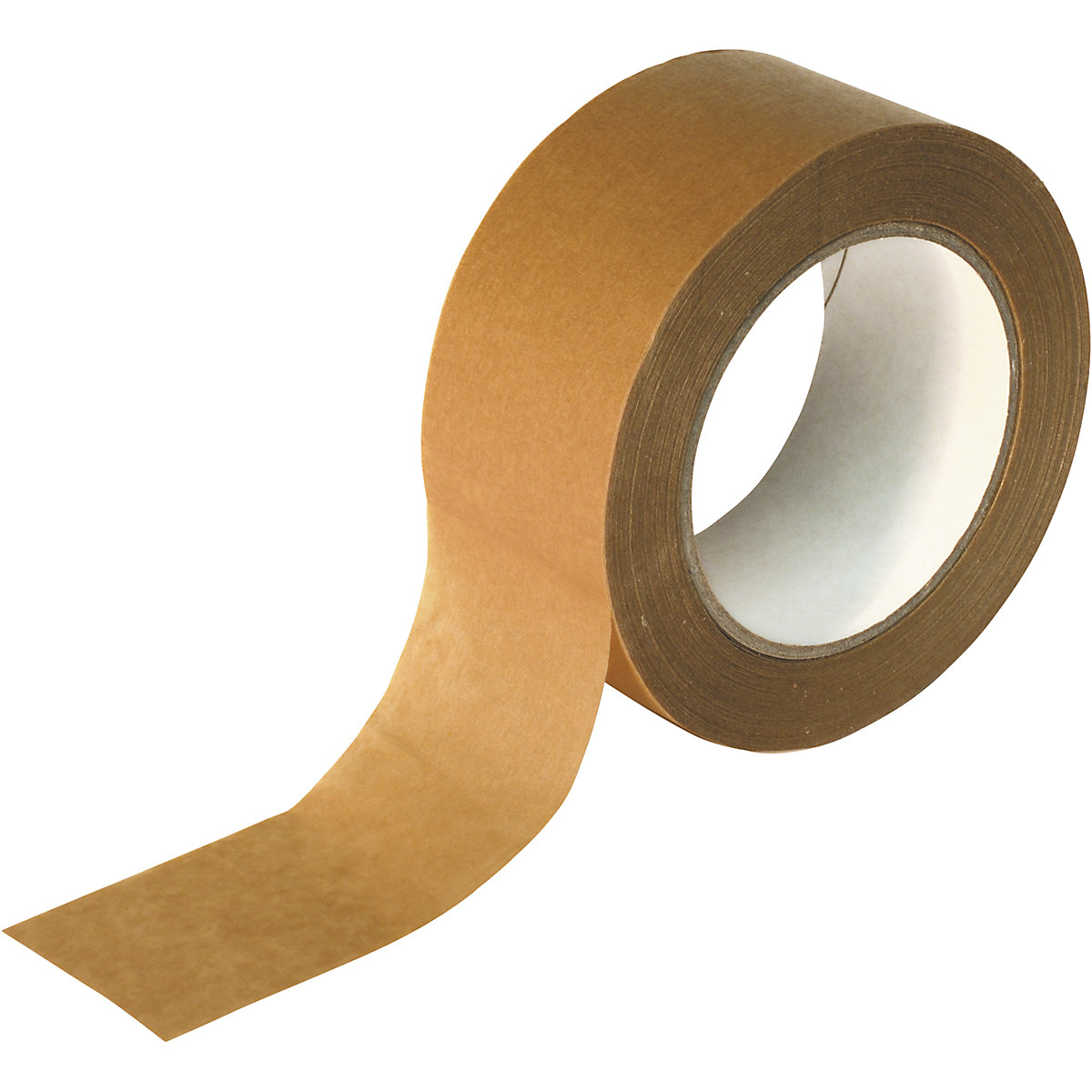 Ref.: 568815 49
Adhesive paper tape, tear resistant and quiet model, pack of 36 rolls, brown, tape width 50 mm
50 mm width x 50 metres, made of 100% paper and high quality natural rubber adhesive.
Paper packing tape
Natural material basis, solvent free, strong adhesive and tear resistant – for standard applications and light to medium weight cardboard boxes. Can also be torn by hand.
Made of tear resistant kraft paper
Good adhesion
Easy to dispense, very environmentally friendly
This KAISER+KRAFT label distinguishes products that meet particularly sustainable criteria
Product type

adhesive paper tapes

Adhesive type

rubber

Backing material

kraft paper

Tape width

50

mm
Tape length

50

m
Colour

brown

Material thickness

120

µm
Supplied

assembled
Sustainability
Made of recycled material
This product belongs to the category containing products made of recycled materials or those from sustainable sources, and biodegradable products:
products that were made using a relevant share recycled materials (e.g. recycled plastics, regranulates, recycled paper, etc.).