EUROKRAFTpro – Hazardous goods storage unit
with aluminium door as loading ramp
for 2 x 200 litre drums, zinc plated
With aluminium folding door can be used as a loading ramp
For passive indoor and outdoor storage of flammable liquids
Roof with gas struts for easy operation
Natural air exchange

For water hazardous liquids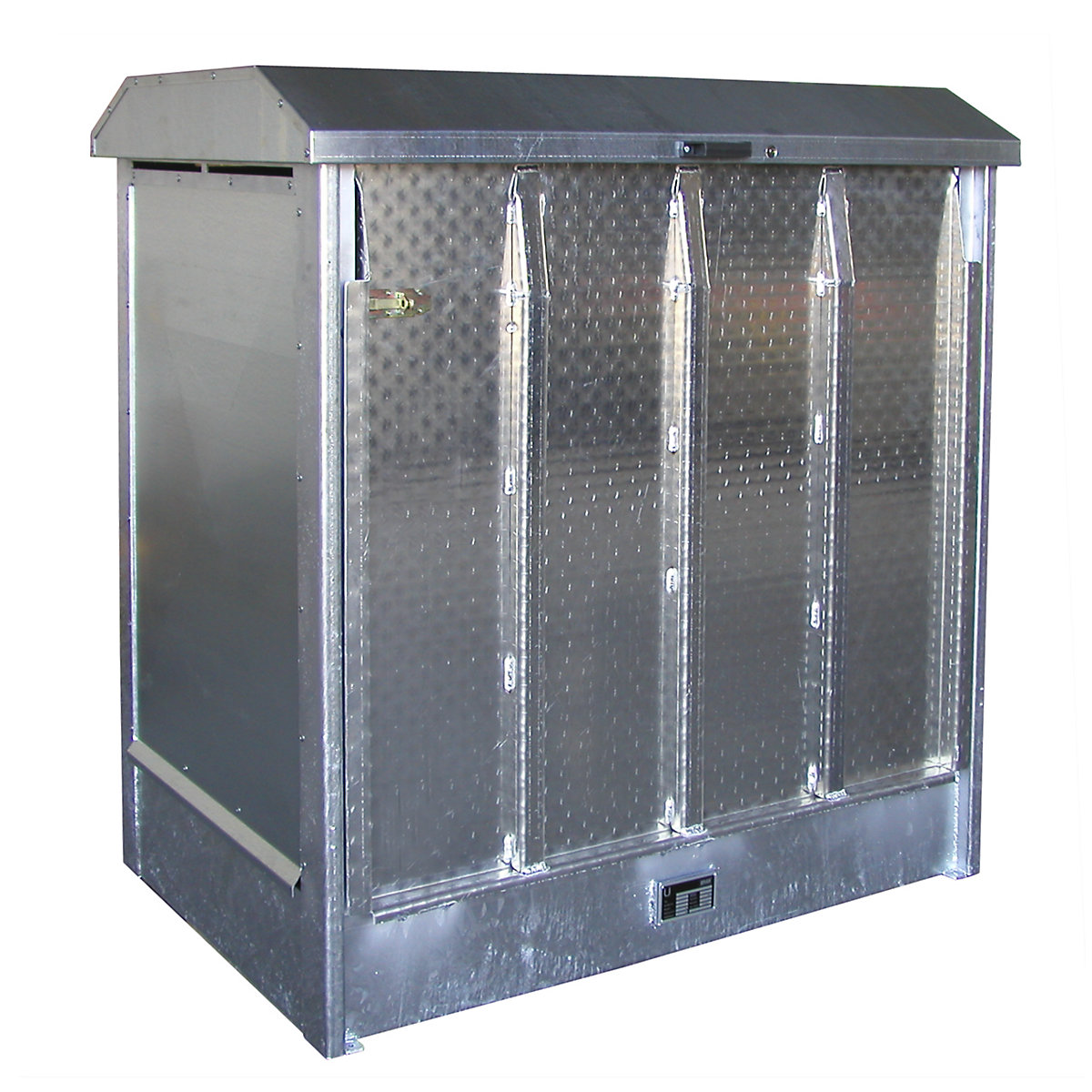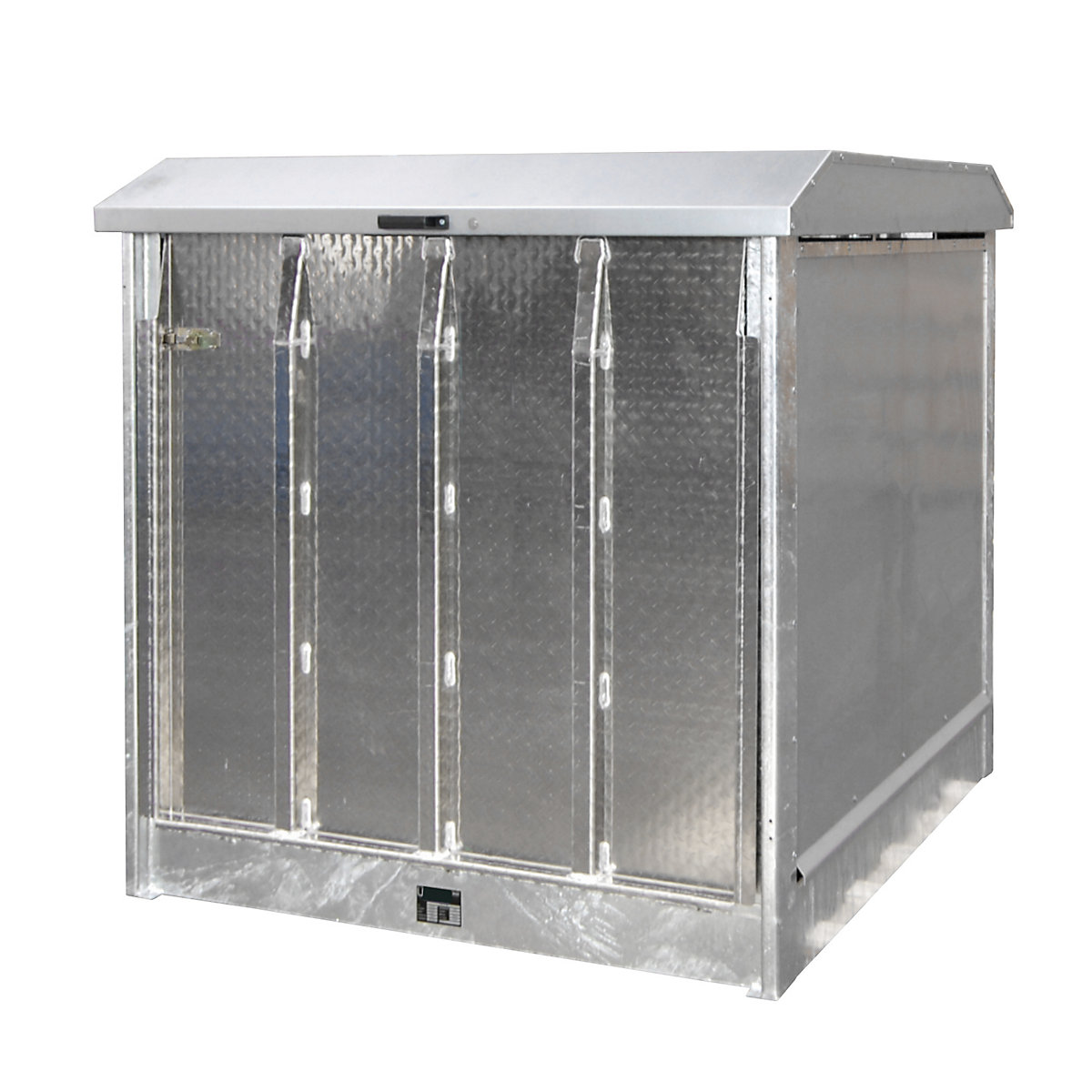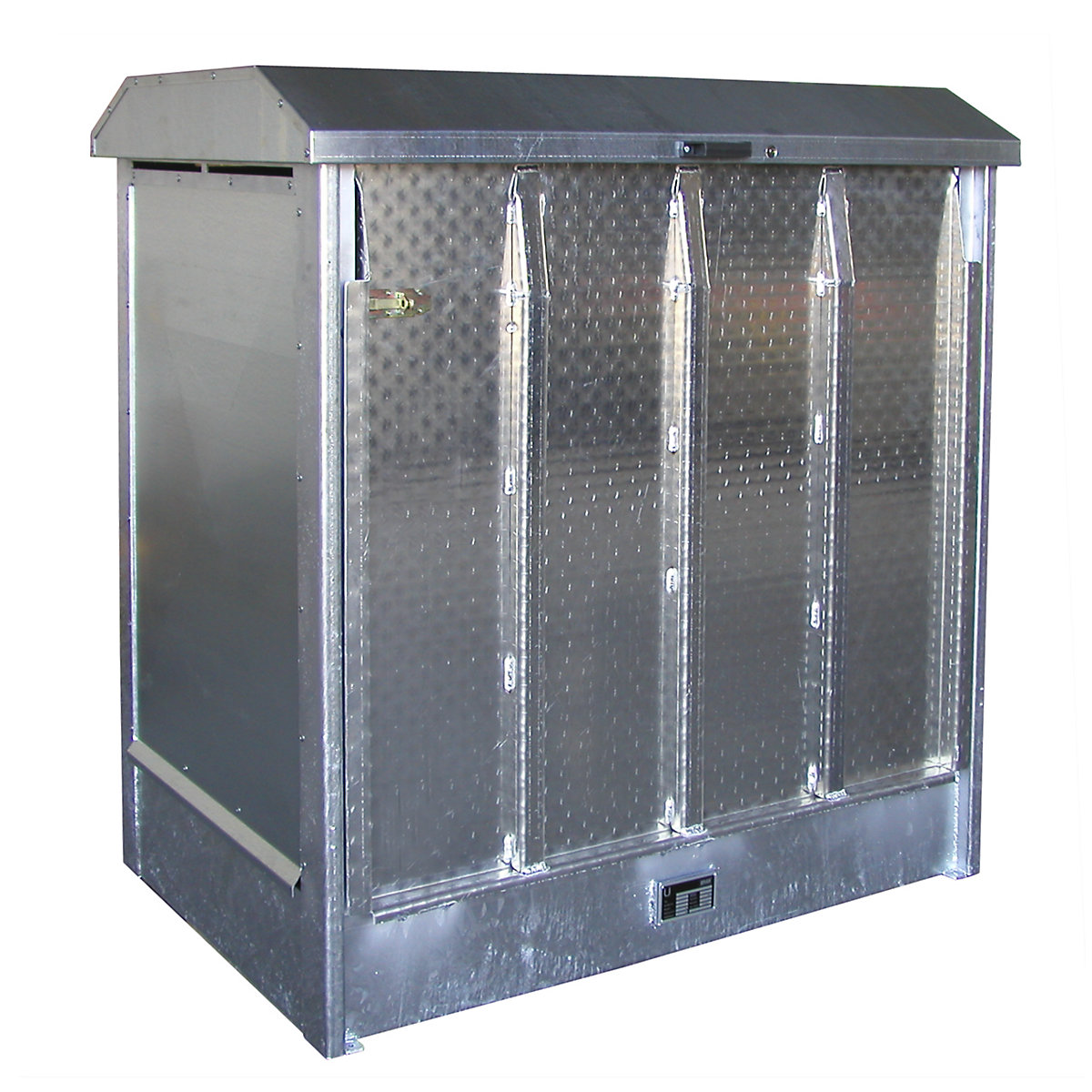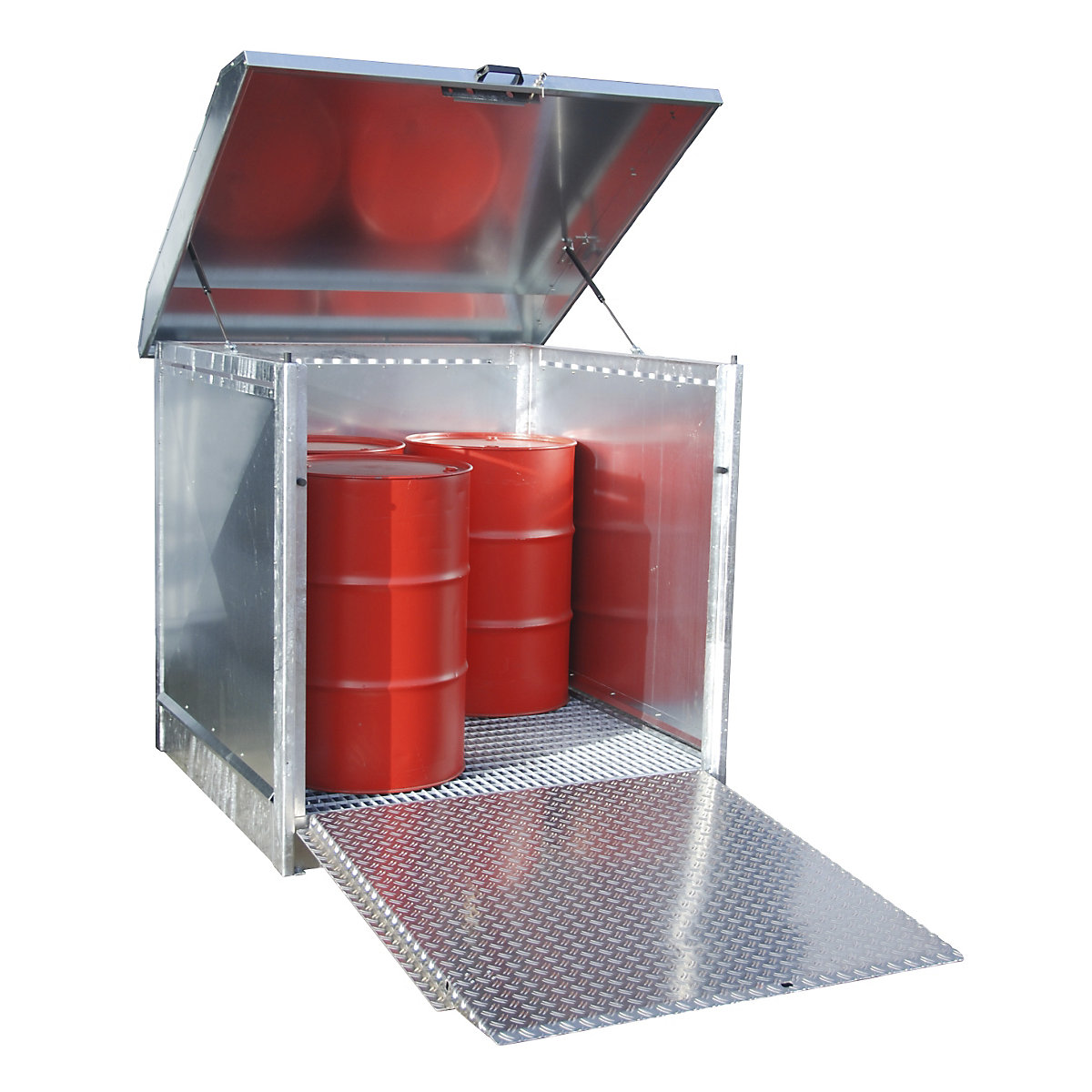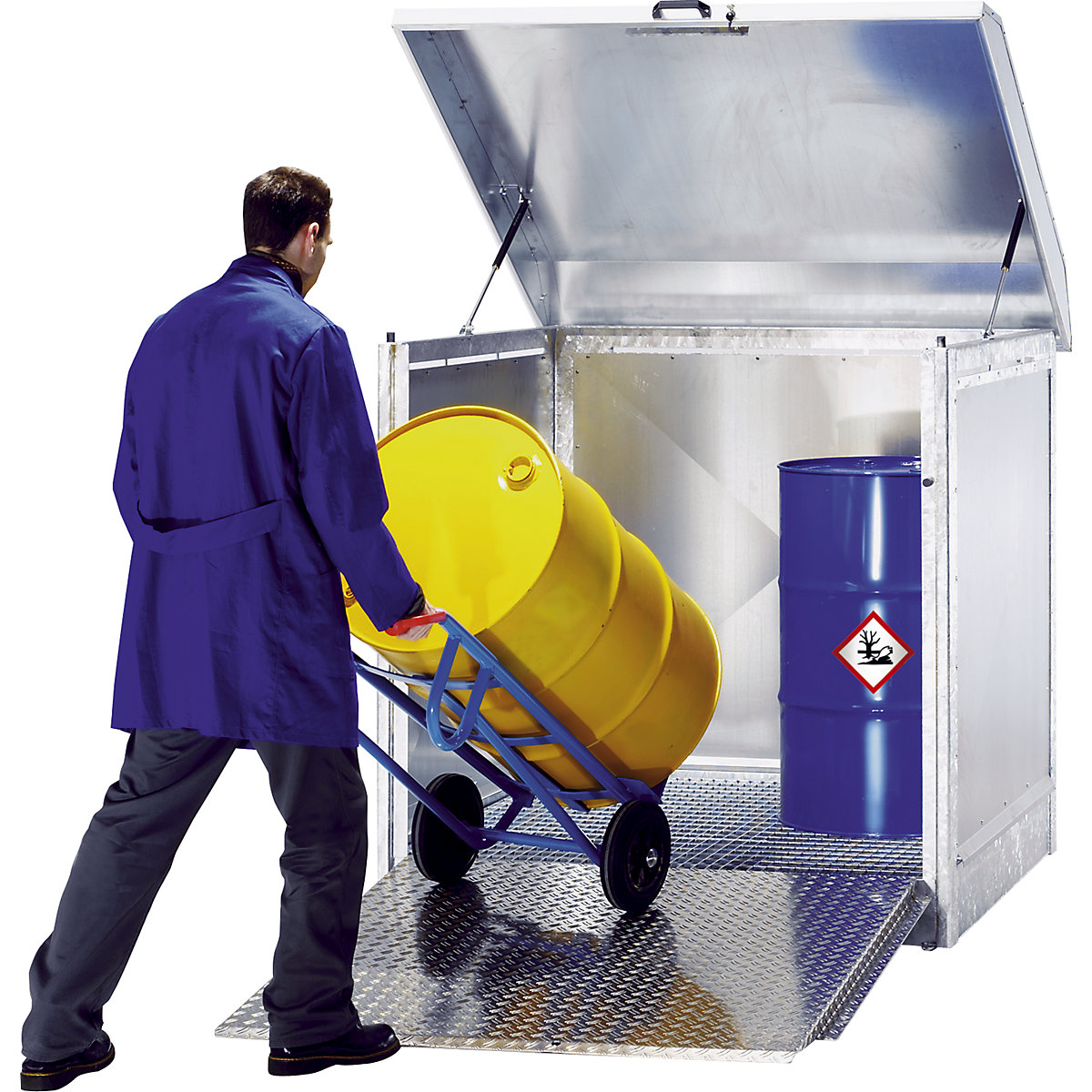 Properties
External height [mm]: 1514, External depth [mm]: 1015, Drum capacity: 2 x 200 l, Sump capacity [l]: 210, Weight [kg]: 224
For the storage of 200 litre drums and small containers. Made of zinc plated sheet steel. Roof with gas struts for easy operation.

Drum sump (3 mm sheet steel) with zinc plated grate – with manufacturer's declaration of conformity in accordance with StawaR. Approved for flammable and water hazardous liquids.

Swing door is used as a ramp for easy drum handling.
Without forklift pockets.
With aluminium folding door can be used as a loading ramp
For passive indoor and outdoor storage of flammable liquids
Roof with gas struts for easy operation
Natural air exchange
For water hazardous liquids
External width

1437

mm
Colour

zinc plated

Finish

zinc plated

Test symbol

with general certification from the DIBt (German Institute for Construction Technology) Berlin

Material

sheet steel

Door type

folding doors

Place of use

indoor and outdoor use

For media

flammable and water hazardous liquids

Hazard class

for flammable liquids in GHS categories 1 – 3 for water hazardous liquids in GHS categories 1 – 4

Product type

hazardous goods storage

Supplied

assembled