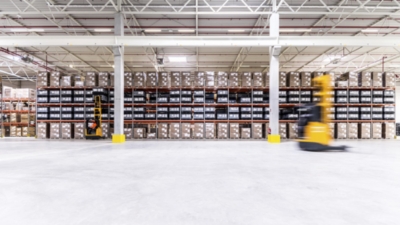 Schulte shop
Do you know Sundern? This tranquil town in the beautiful region known as Sauerland not only features a fantastic landscape with all sorts of places for excursions, wonderful hiking trails, and a perfect holiday location at Lake Sorpe. But there's more too – real movers and shakers are also based here. People work here. And they do so with passion and with the highest possible level of skill. For 100 years, the Sundern-based company SCHULTE Lagertechnik has been one of the leading shelf unit manufacturers for professional applications in industry and trade – creative engineering, made in Germany.


With a production and storage facility measuring 30,000 square metres, the traditional family-owned company SCHULTE Lagertechnik develops clever, flexible and individually tailored storage and logistics concepts for almost every industry. Be it office shelving units, wide span shelving units, pallet and cantilever racking, plug-in and bolt-together systems for shelving units or entire shelving systems and platforms – the shelf unit specialist always scores points by helping speed up work processes, providing safe and efficient storage, using individual designs and maximising storage capacity – even in the smallest of spaces.


The demands made by its customers are exacting. And even more exacting are the expectations that the employees place on themselves in terms of production and, of course, quality. And this is exactly what SCHULTE Lagertechnik is all about – and it's why the products are perfectly suited to our range. Discover what we have to offer now!