ANKE – Modular system for electric LIFT work table
with 2 perforated panels, media duct
Set up for electricity and compressed air directly at the workstation
Sturdy and robust
Can be expanded with numerous hook-in and add-on modules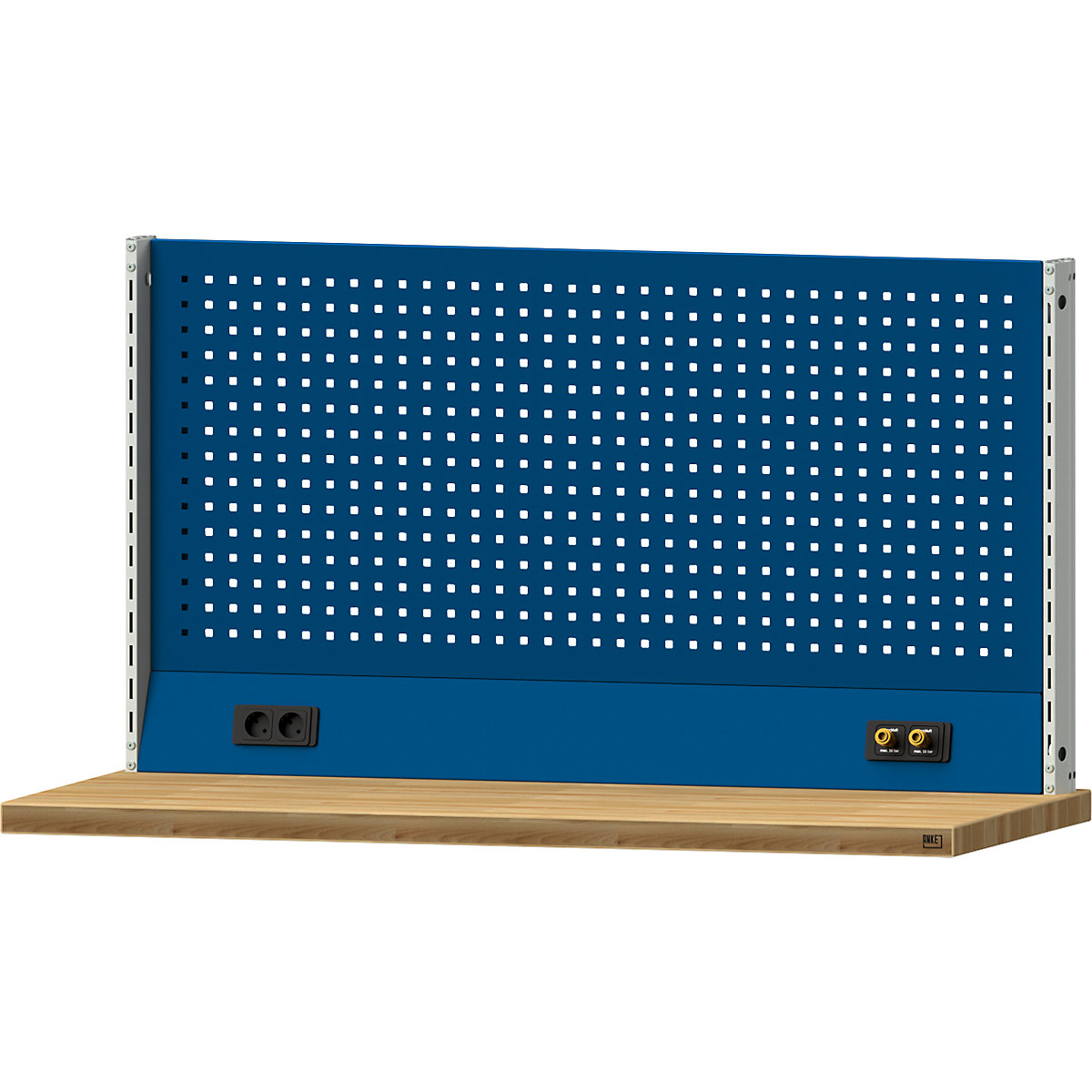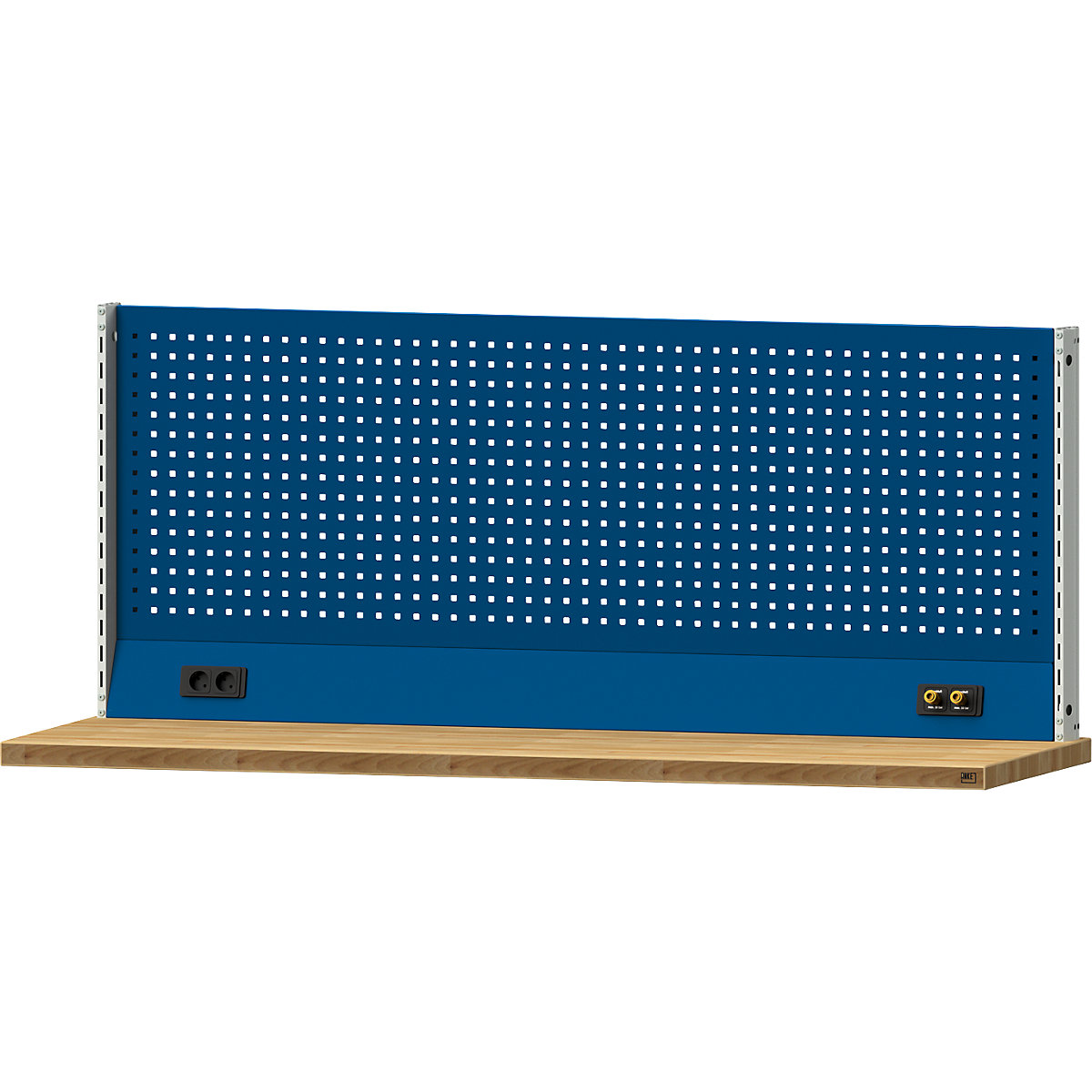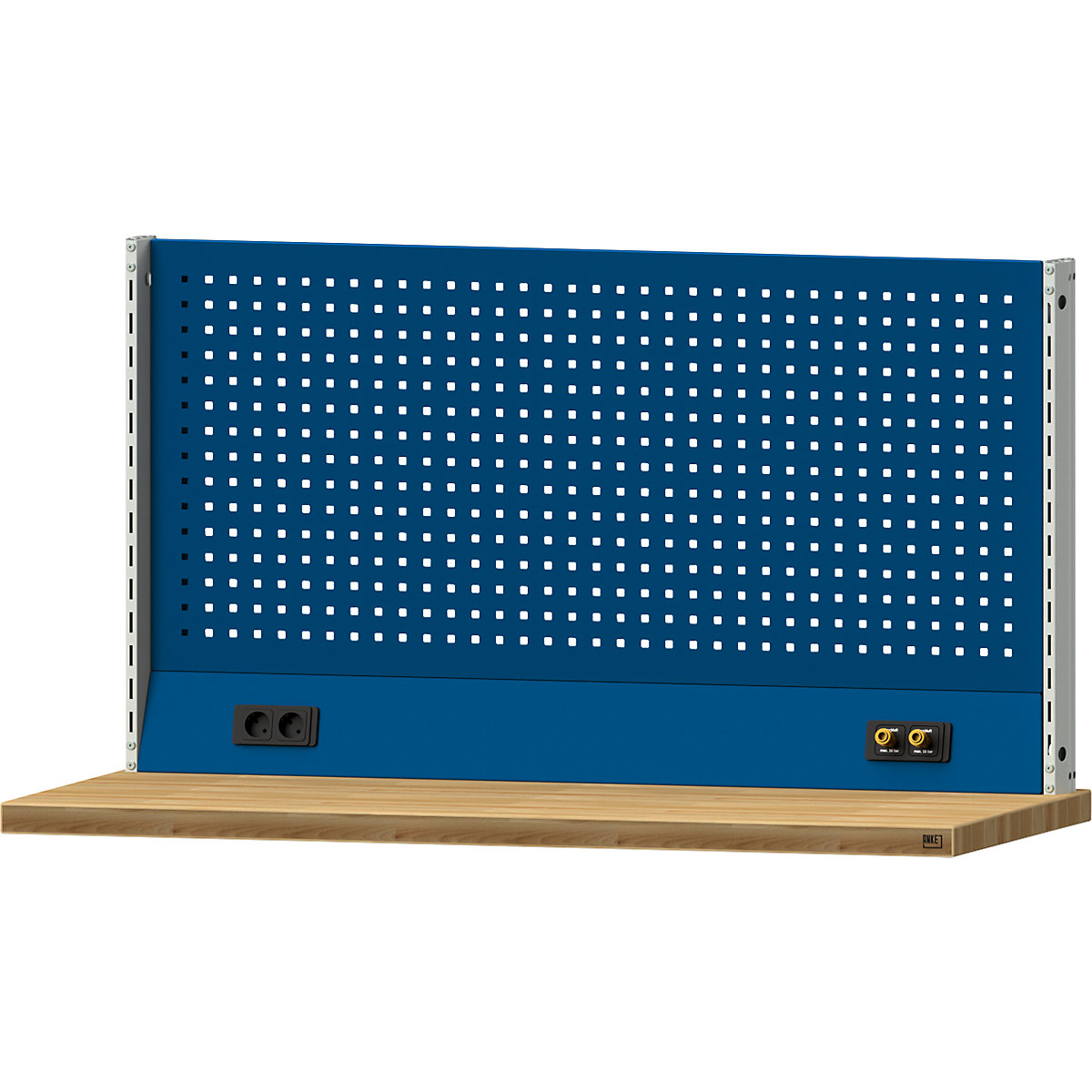 ANKE – Modular system for electric LIFT work table, with 2 perforated panels, media duct, for width 1500 mm
Properties
Width [mm]: 1480, Colour: undefined, For table width [mm]: 1500, Weight [kg]: 25
Modular system for workbenches, consisting of 2 add-on supports 800 mm high in light grey RAL 7035.
The add-on supports feature a profile that is identical on the front and rear. Two attachment points in 50 mm slotted grids allow add-on and hook-in elements such as perforated panels to be secured on each side.
A solid steel mounting plate with threaded drill holes is integrated into the add-on support, allowing it to be sturdily bolted to the worktop, so that no bulky gusset plates for reinforcement are required at all. The customer is responsible for installation on existing workplaces at the usage site.

1 perforated panel in gentian blue RAL 5010 (WxH 1401 x 650 mm) and one media duct is hooked into supports in the modular system, one above the other. Perforated panel with 10 mm square holes, 38 mm centre to centre distance.
Media duct fitted with: double plug socket 230 V, 10/16 A, 2-wire, prewired with mains plug and 2 x compressed air quick couplings.
Set up for electricity and compressed air directly at the workstation
Sturdy and robust
Can be expanded with numerous hook-in and add-on modules
Supplied

flat pack

Number of uprights

2

pcs.
Colour

light grey RAL 7035 gentian blue RAL 5010

Height

800

mm
Product type

workbenches, electrically height adjustable

Depth

107

mm