PRESSOL – Mobile tank system for AUS 32 (AdBlue®) / Urea
capacity 250 l
For the mobile, decentral filling of vehicles
Tank can be transported when filled, lockable lid
With a powerful and durable membrane pump
Single walled tank – UV stabilised and impermeable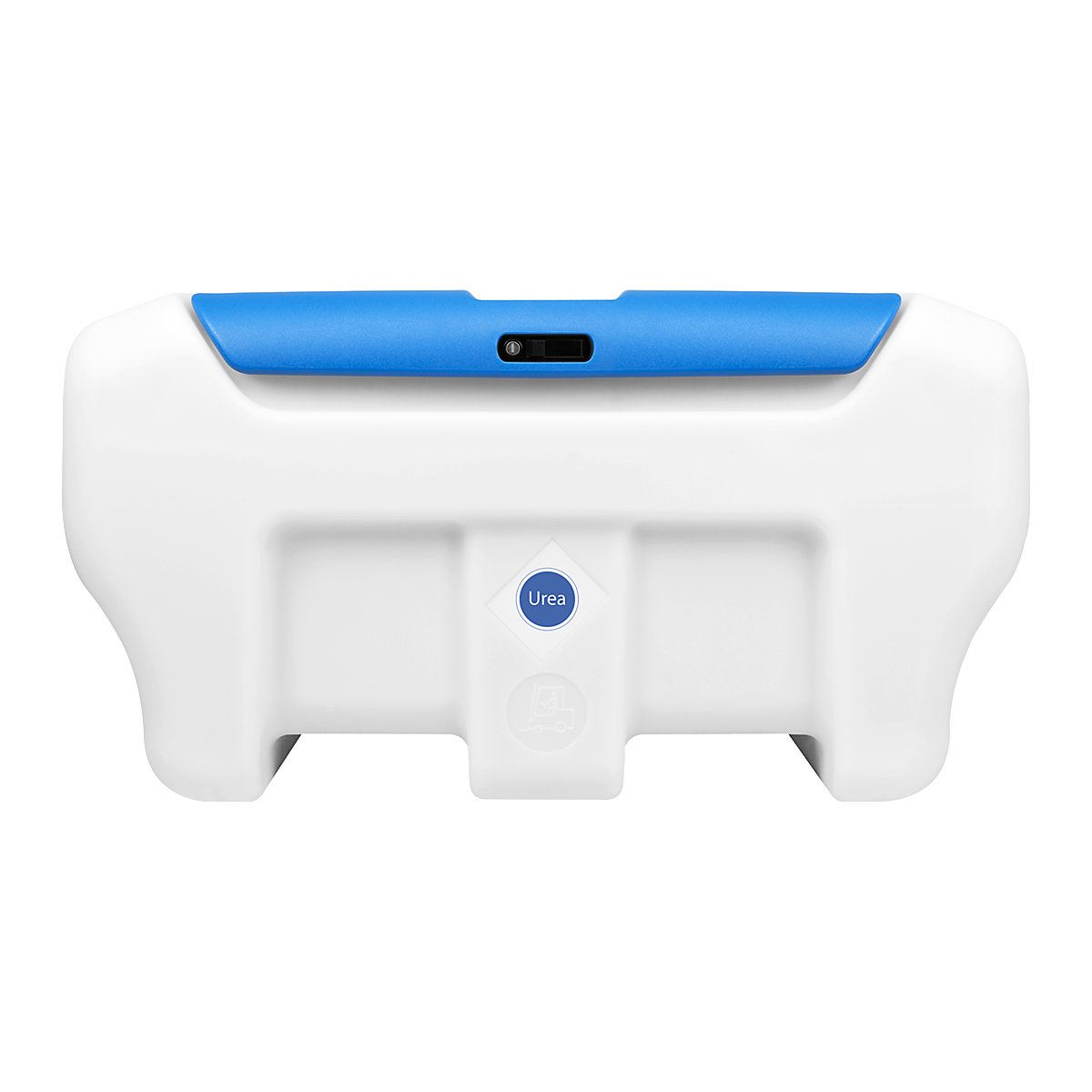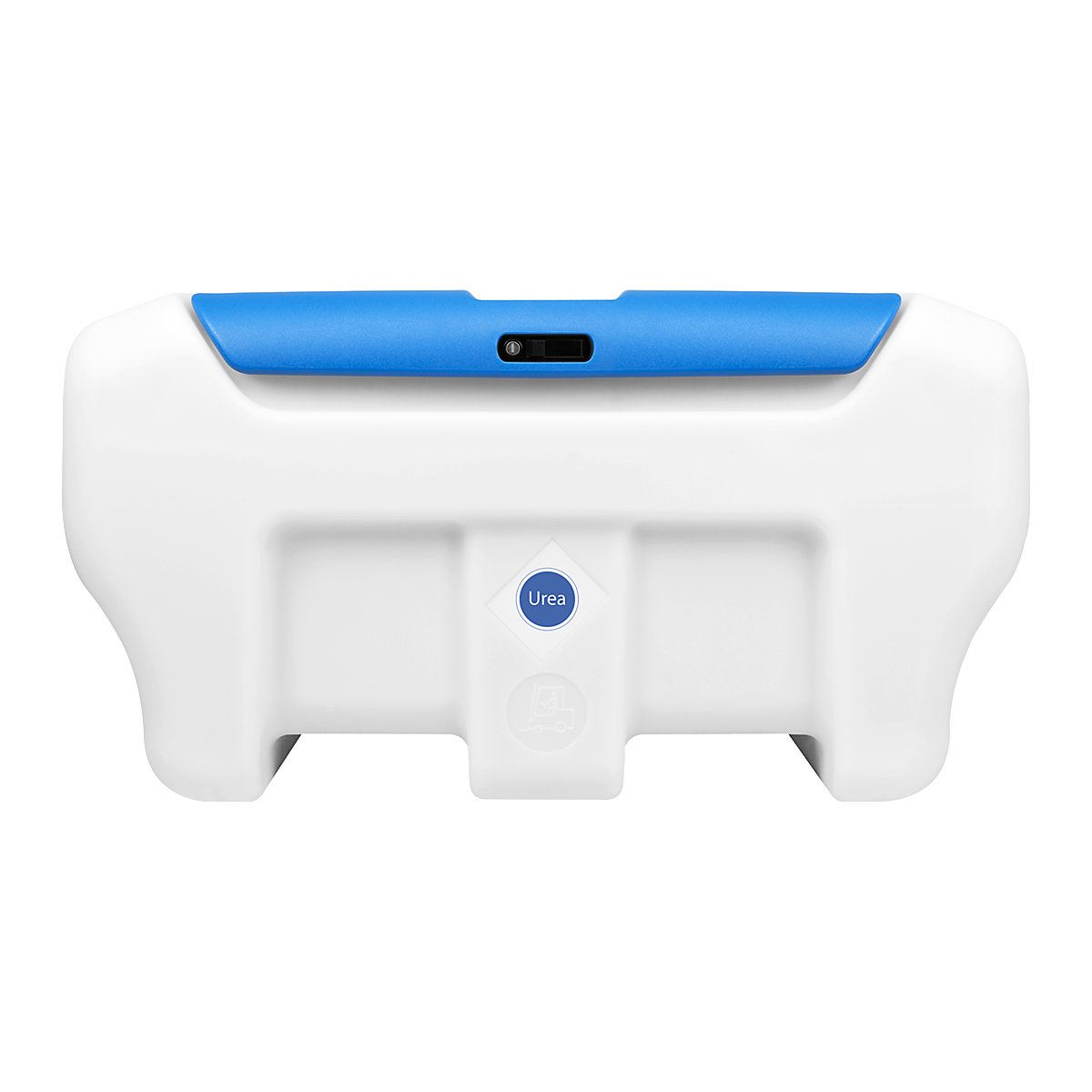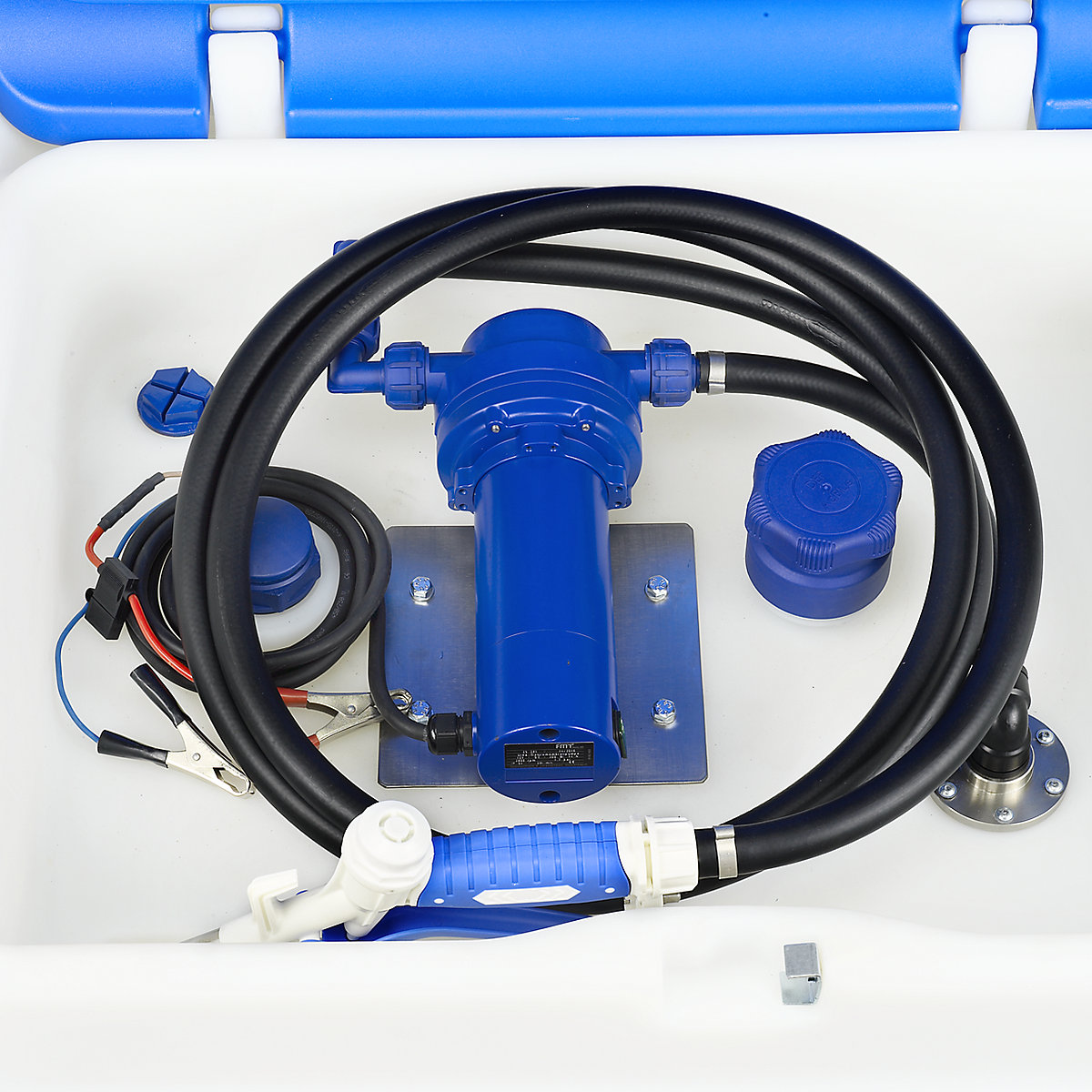 PRESSOL – Mobile tank system for AUS 32 (AdBlue®) / Urea, capacity 250 l, membrane pump, 12 V, 30 l/min
Mobile tank system for AUS 32 (AdBlue®) or urea.
For mobile, decentral filling of vehicles used on a construction site, in field service etc.

Single walled PE tank:
Made of LLDPE, impermeable, UV stabilised.
Universal fastening tabs for shackles provided by the customer (lockable bar).
Lockable protective cover (lid).
Filler neck with AdBlue® filter/magnet unit and cover.
Ventilation valve.

Self-priming membrane pump.
Extremely powerful membrane pump. The choice of materials and construction ensure a low weight and extremely long service life.
Continuous operation possible for up to 3 hours (when valve is open).

On and off switch.
Mechanical nozzle for urea with pivot joint.
Discharge hose, length 4 m, DN 19.
Foot valve with pump strainer.
Connection cable with terminals and fuse holder.
Pumped media: AdBlue®, water.
Voltage: 12 V (direct current/DC).
Pumping rate with open discharge: 30 l/min.
Pump pressure up to: 1.7 bar.

For corrosive media or unspecified media, please clarify compatibility beforehand.
Please enquire about suitable flow meters.
For the mobile, decentral filling of vehicles
Tank can be transported when filled, lockable lid
With a powerful and durable membrane pump
Single walled tank – UV stabilised and impermeable
Supplied

assembled

Width

800

mm
Cover

yes

Colour of lid

sky blue RAL 5015

Place of use

indoor and outdoor use

Colour

white

For media

AdBlue AUS32 (urea solution) urea water

Weight

43

kg
Height

625

mm
Capacity

250

l
Length

1200

mm
Material

polyethylene (high pressure PE / LDPE)

Product type

tank systems