Pallet collar dividers, set
for 1200 x 800 mm pallet
This KAISER+KRAFT label distinguishes products that meet particularly sustainable criteria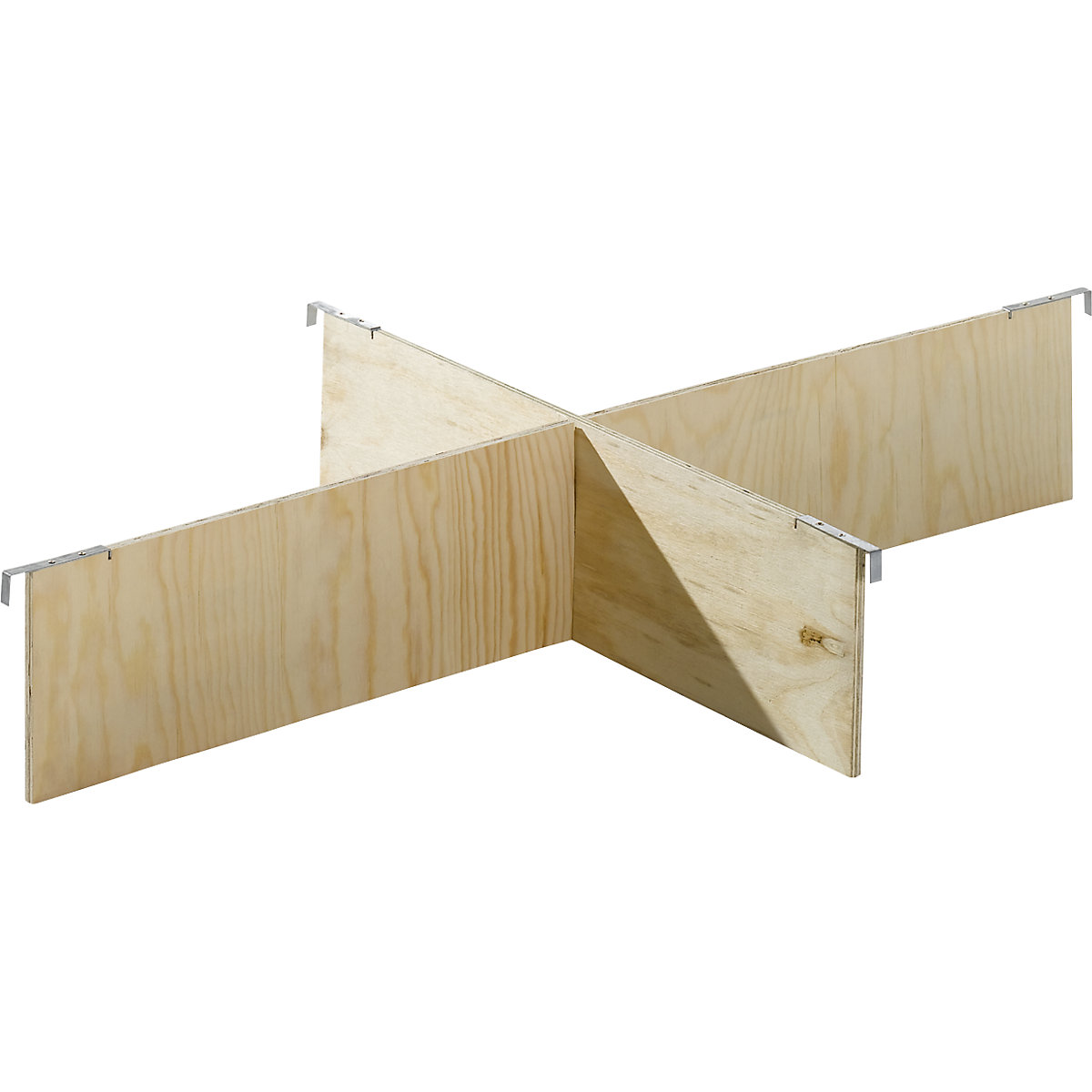 Ref.: 523215 49
Pallet collar dividers, set, for 1200 x 800 mm pallet, 4 compartments, for 200 mm frame height
Number of compartments [pcs.]: 4, Number of cross dividers [pcs.]: 1, Weight [kg]: 3.6
For 200 mm high wooden pallet collars in 1200 x 800 mm format. Easy to plug-in walls made of 12 mm thick plywood.
Without wooden pallet collar.
This KAISER+KRAFT label distinguishes products that meet particularly sustainable criteria
Material

plywood

For pallet size

1200 x 800

mm
For height

200

mm
Thickness

12

mm
Number of longitudinal dividers

1

pcs.
Product type

pallet frames

Supplied

assembled
Sustainability

PEFC: certification system for sustainable forestry practices
This product is classified as a product certified by an independent agency:
Products with a recognised sustainability certification such as PEFC, FSC, Bifma Level, Blauer Engel or a comparable environmental certification that satisfies the minimum prerequisites in the areas of material, energy and atmosphere, human and ecological health or social responsibility.