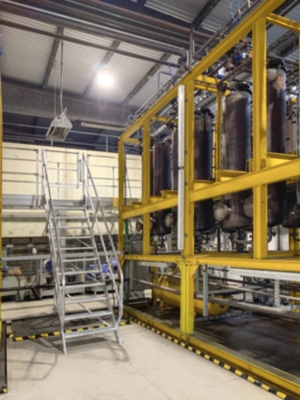 Electrical Oil Service project
Safety the utmost priority
Electrical Oil Service GmbH is committed the topic of sustainability. At its Duisburg site, waste oil is "recycled" in large transformers and processed into a high quality base oil for industry use. A stable solution was needed so that the employees could reach the valves on the transformers, which are located at a height, safely and without risk, and so that they could also carry out cleaning, maintenance and inspection work on the platform.
The project was able to kick off quickly, mainly due to the competent advice and the creation of a detailed estimate. A safe gangway with railings would reduce the risk of hazards presented to employees ascending to the transformers massively. What's more, punctual delivery and a well prepared assembly process allowed that the all-in-one solution to be completed one day earlier than planned.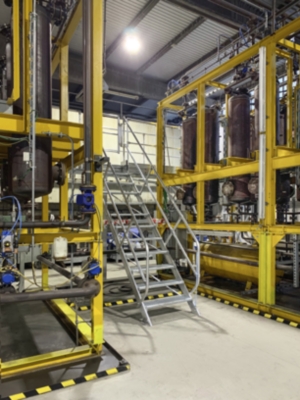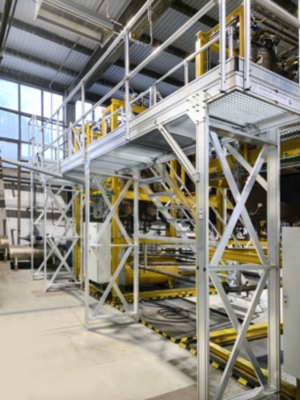 Eike Block, site manager at Electrical Oil Service
"The solution provided by KAISER+KRAFT makes a significant contribution to ensuring that our employees leave their workplace just the way they arrived at it – healthy and intact."
The project
The new all-in-one solution for the entire platform meant the occupational safety aspect no longer has to be listed in the risk assessment, as was previously the case. The employees like the gangway and now feel safe at their workplace.
The fact that the project proceeded so well is largely due to the competent and personal consultations. Specific customer preferences and challenges were factored into the project. In the end, punctual delivery and installation left a particularly good impression.
The specific challenges
Besides the key aspect of occupational safety and the fact that a complete solution was ordered, everything had to be able to be dismantled due to existing structures, existing walls, and the tight spaces.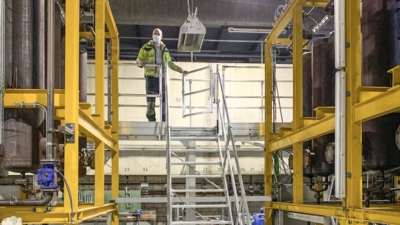 Contact us!
If you are also working on planning a project, then please do not hesitate to contact us. Our experts are always happy to advise you and provide competent support.
Contact for advice, planning and needs analysis: