Ref.: 177925 10
UNI dolly buffer – Vetter
support flange widths from 91 – 300 mm
pack of 2
Universal dolly buffer for support beam profiles with parallel flange (91 – 300 mm support flange width)
Can be used for all makes of manual drive dollies and electric drive trolleys
Fast assembly without annealing, welding and drilling
Assembled, positioned and clamped on the support beam within a few minutes
Universal for assembly on the bottom or top support track

This label from kaiserkraft evaluates products based on a wide range of sustainability criteria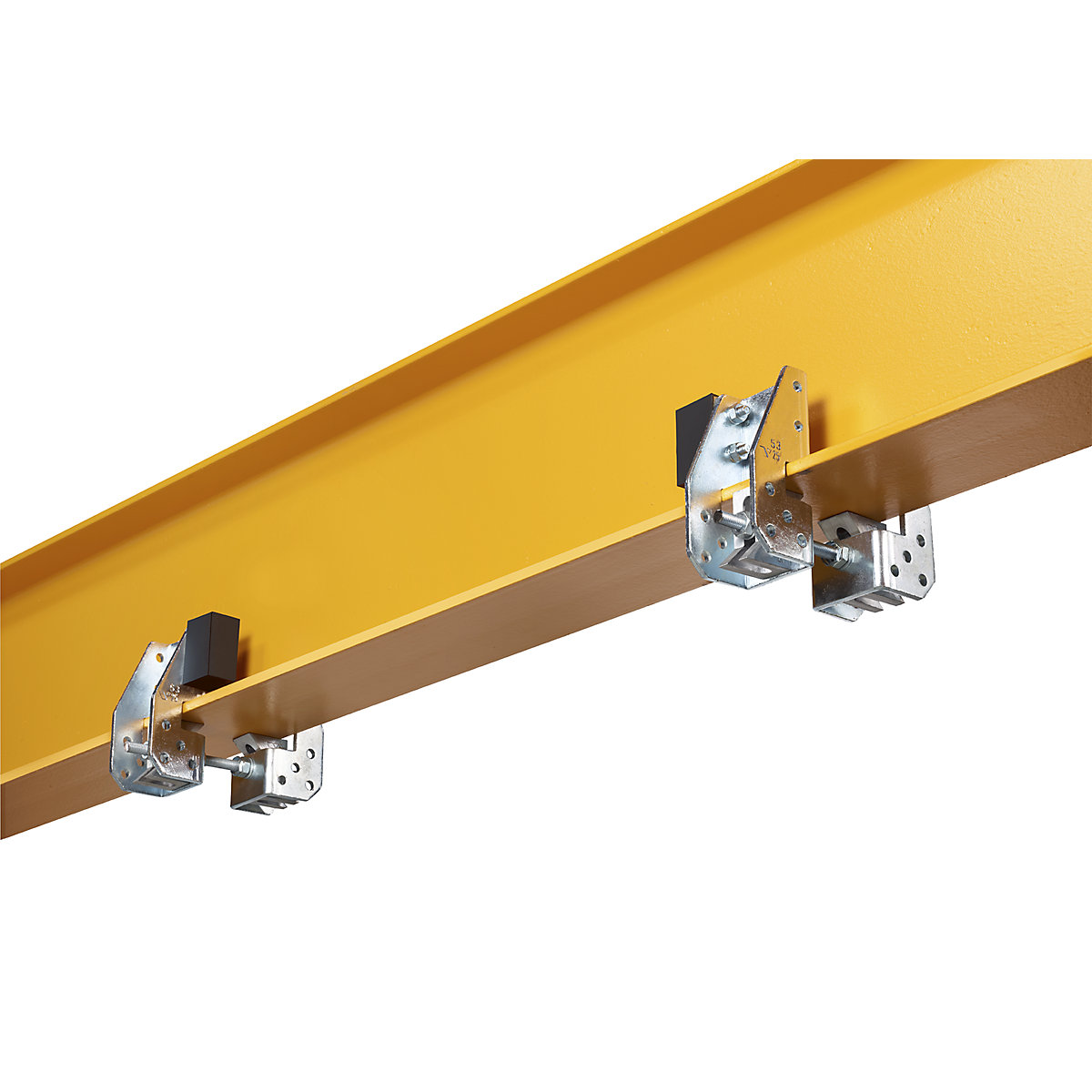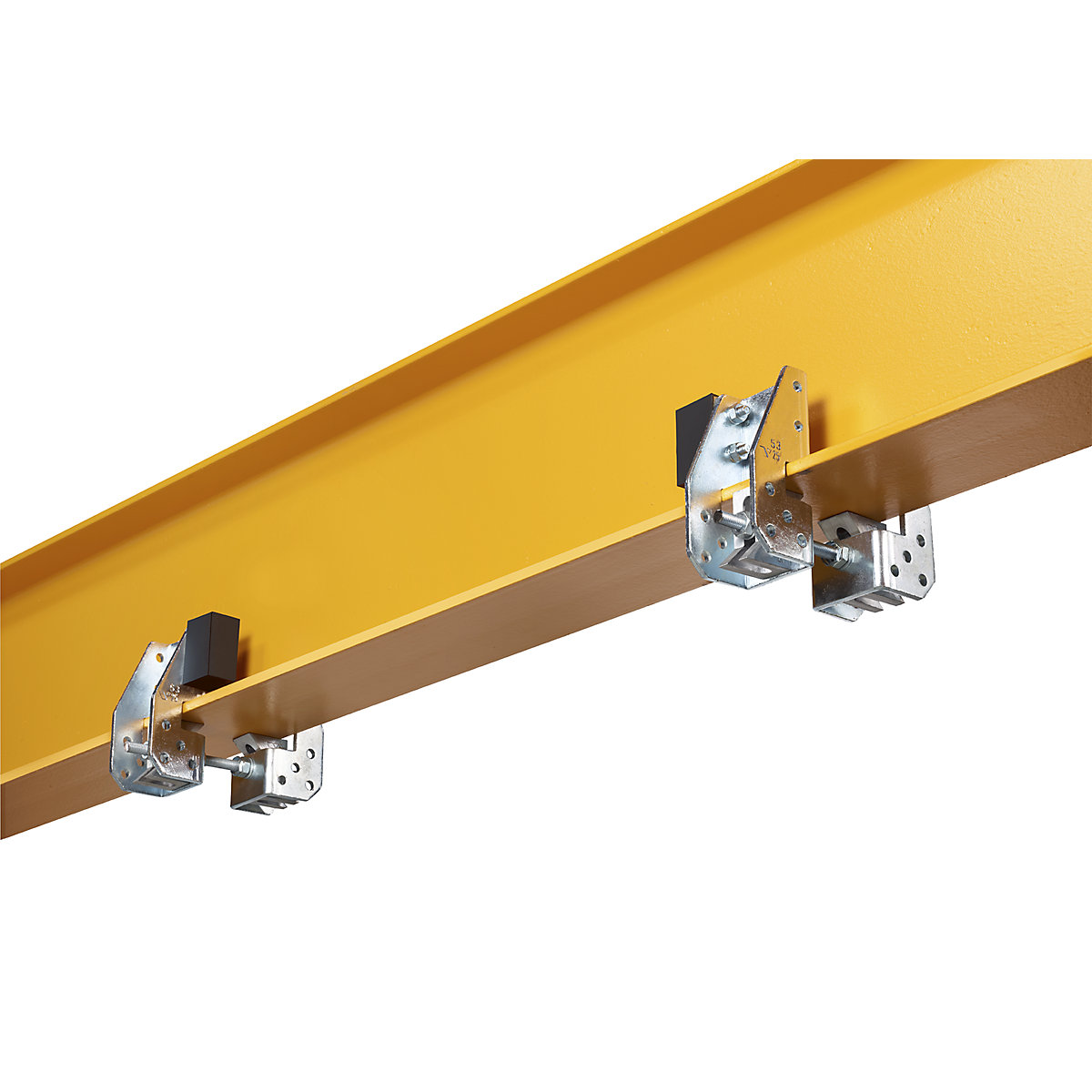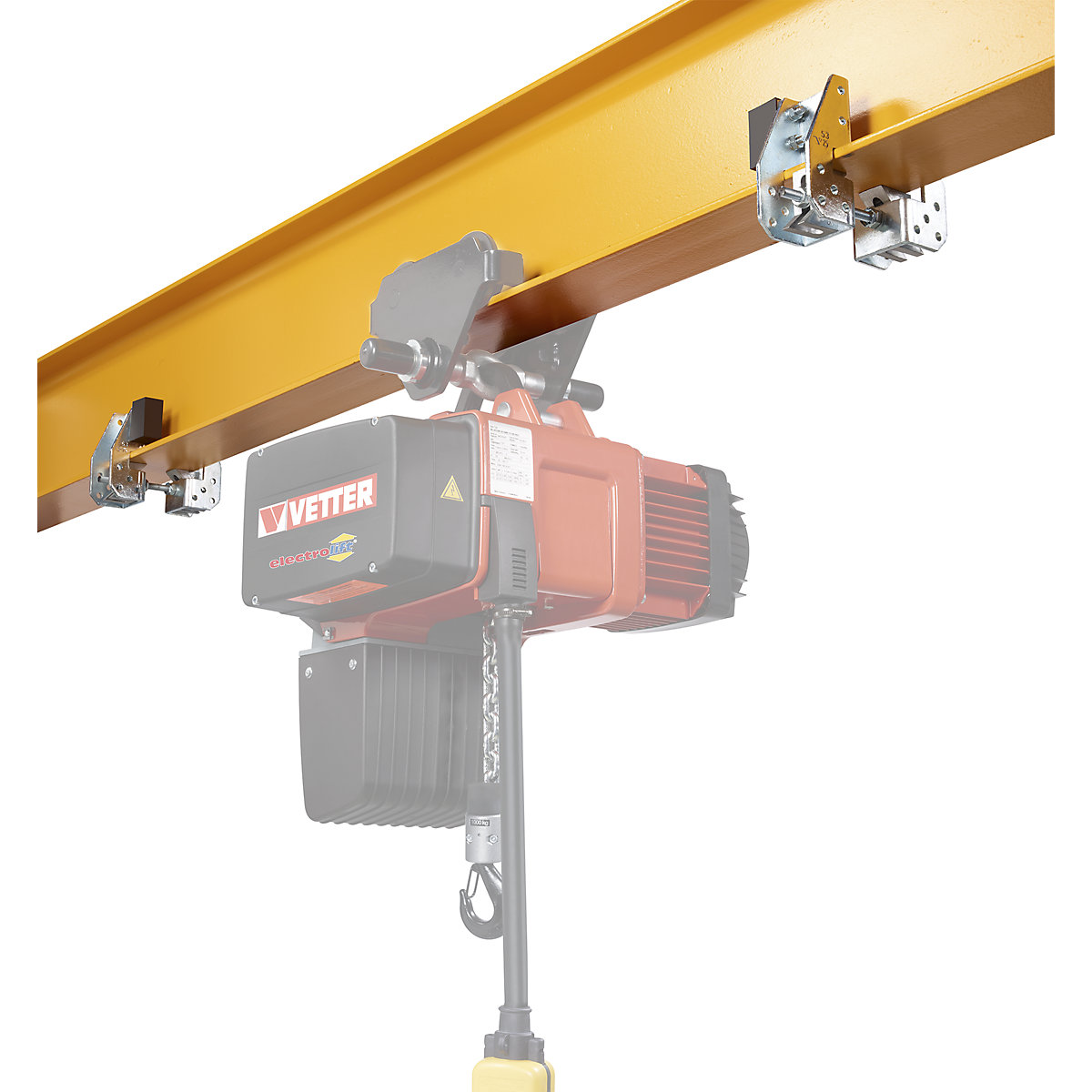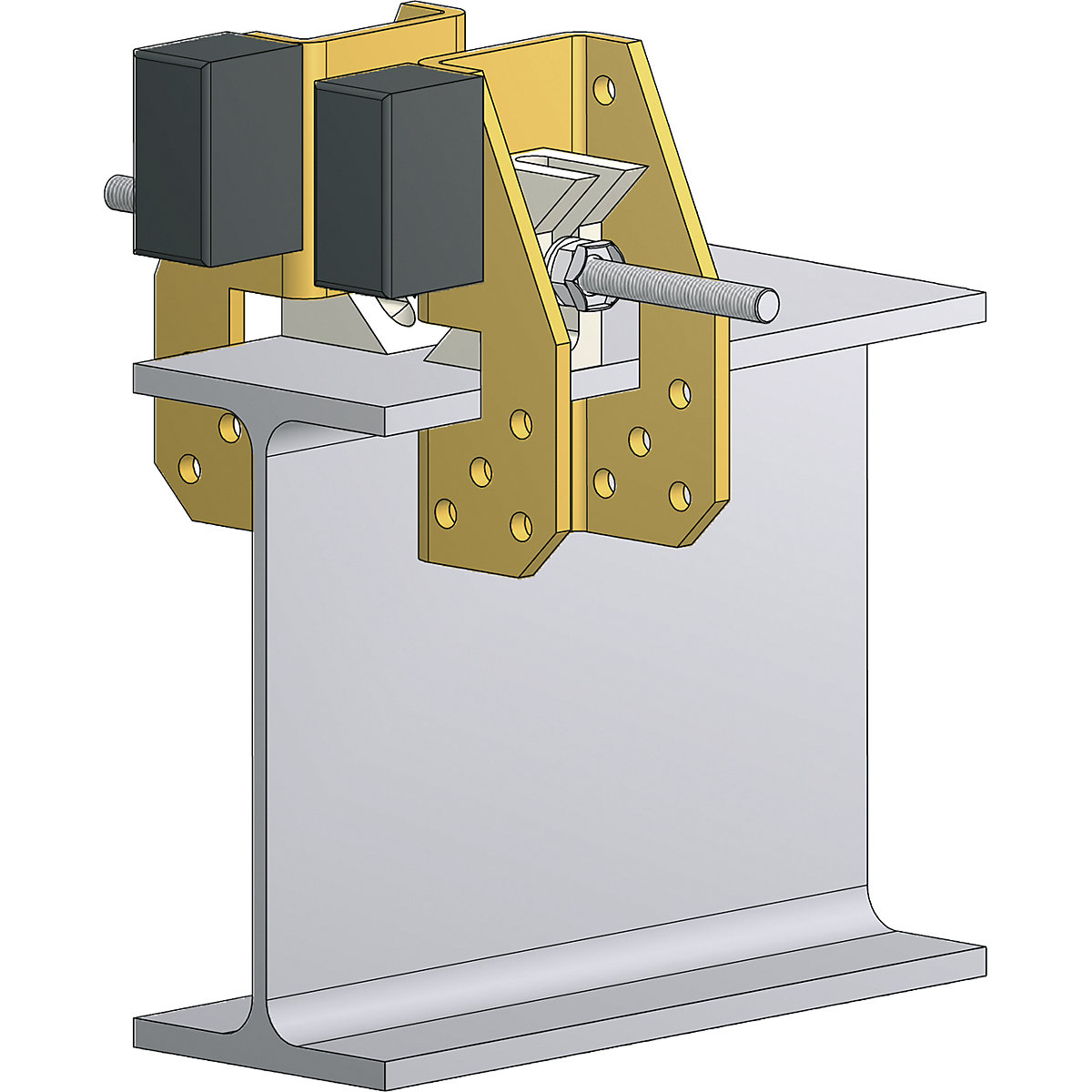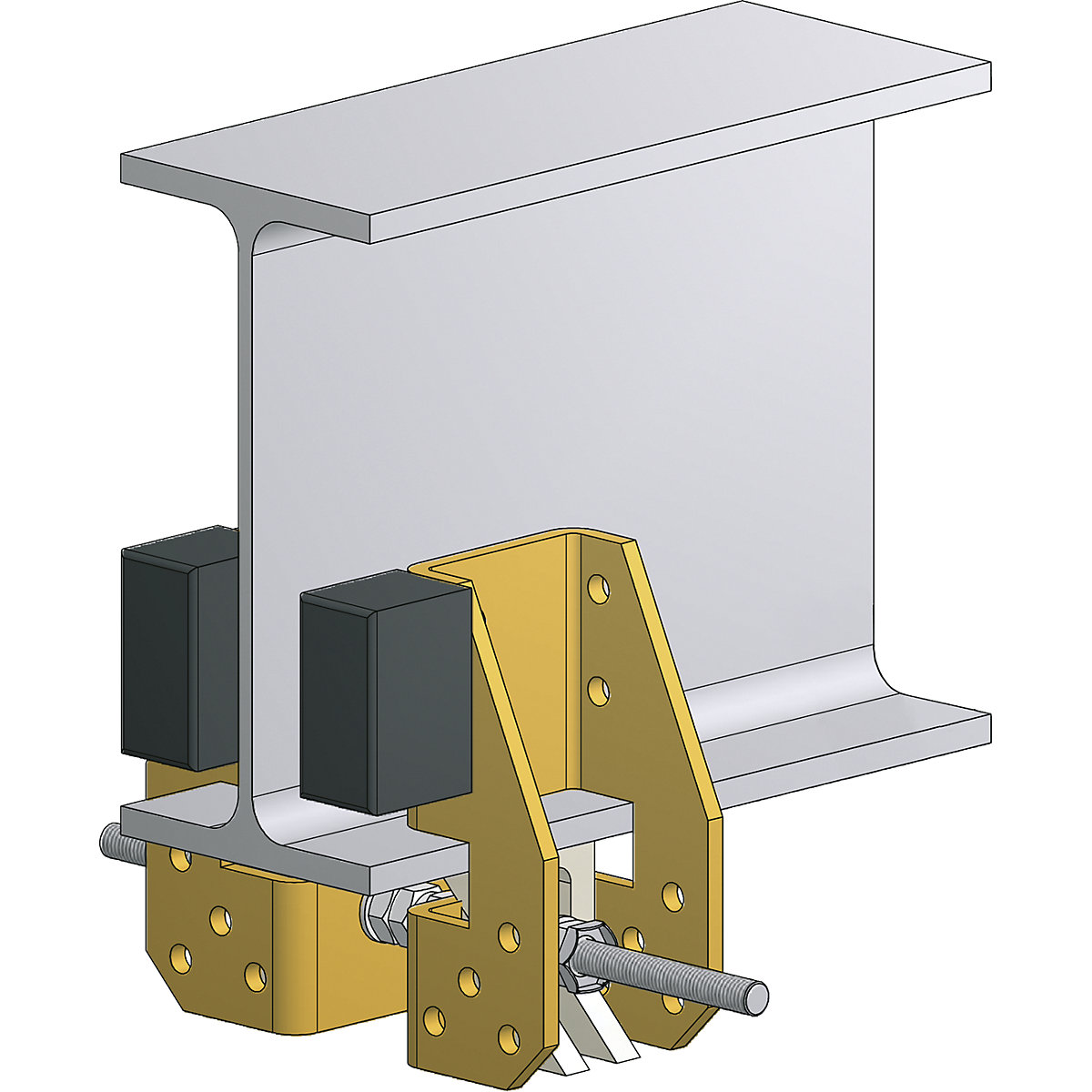 pack of 2
UNI dolly buffer size 4, can be used for support flange widths from 91 – 300 mm. 1 pair.
The technical specifications for these cranes makes it necessary to manufacture them to order – no right of return.
Universal dolly buffer for support beam profiles with parallel flange (91 – 300 mm support flange width)
Can be used for all makes of manual drive dollies and electric drive trolleys
Fast assembly without annealing, welding and drilling
Assembled, positioned and clamped on the support beam within a few minutes
Universal for assembly on the bottom or top support track
Product type

accessories

Supplied

flat pack

Weight

5

kg

Sustainability
Enkelfähig
Non-Enkelfähig product
This product is currently not yet Enkelfähig. This does not mean that the product does not exhibit any sustainable features, and instead only means that it does not yet meet enough of the sustainability aspects included in the diverse criteria covered by our sustainability evaluation to achieve a rating of more than 3 points. This is why it does not feature the Enkelfähig endorsement.
For more information about product evaluation and the Enkelfähig Initiative, please visit our
Enkelfähig information page
.