Guenzburger – Retrofit crossbar
length 1200 mm, for rail 73 x 25 mm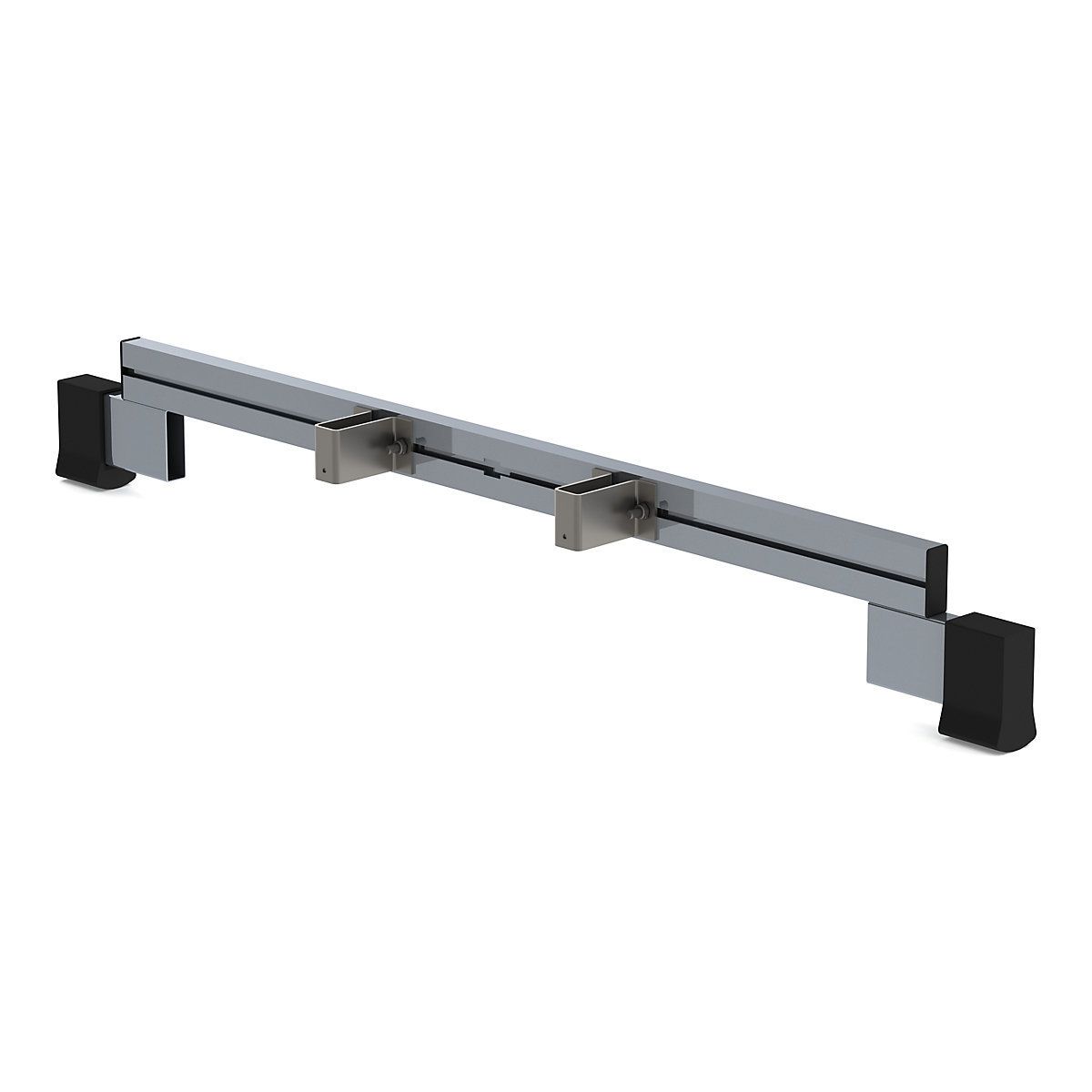 Guenzburger – Retrofit crossbar, length 1200 mm, for rail 73 x 25 mm, without nivello® ladder feet
The changes to the standard EN 131-1 require all lean to ladders, extension ladders and rope operated extensions ladders over 3 m in length must be equipped with a foot extension element. Only ladders compliant with the new standard may be supplied by manufacturers from 01 January 2018.

Extension ladders already in use are easy to upgrade using retrofit crossbars.

Important: these retrofit crossbars are not suitable for universal use. The options for use depend on the dimensions of the respective ladder rail (rail height x rail width) and the required crossbar length. The length of the crossbar is determined by the internal dimension between the steps/rungs, the overall length of the ladder and the rail width.

Material

aluminium

Length

1200

mm
Weight

2

kg
For rung height

73 x 25

mm
Supplied

assembled

Customers who purchased this item also purchased