Tapered edge
for industrial matting, for short side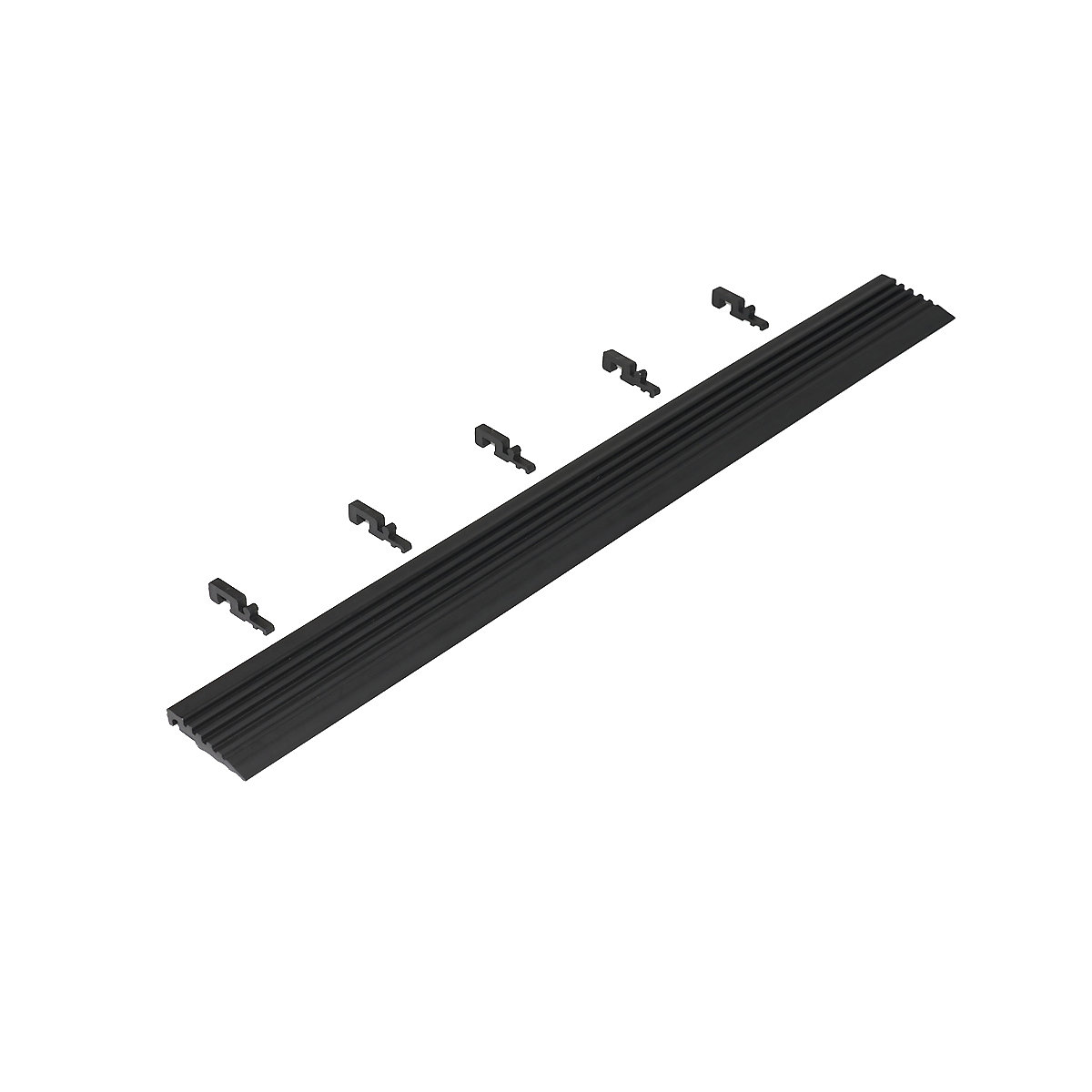 Ref.: 731673 49
Tapered edge, for industrial matting, for short side, per m, max. length 1.2 m, black
Colour: black
Tapered edge profiles for short and long sides of the mat.
Provide protection against tripping and make it easier to drive over the mats.

Maximum order quantity 1.2 m.
Products cut to order may exhibit dimensional tolerances of up to ±5% depending on the material.
Products cut to order are produced specifically for you, and can therefore not be returned.