Crash protection bar, removable
black / yellow
For indoor use
Can be quickly and easily removed thanks to special steel base plates
Heavy duty and robust
To protect a wide range of areas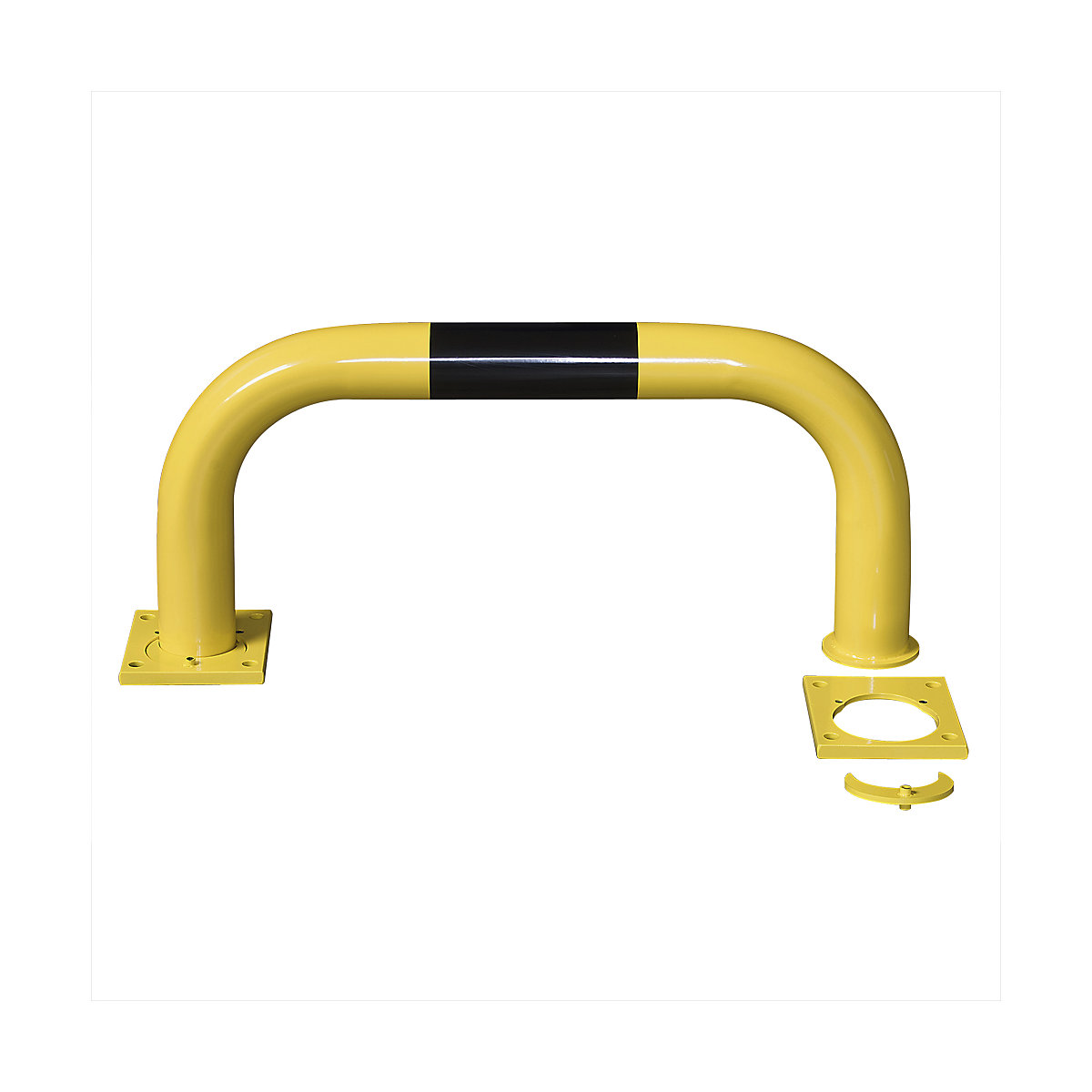 Ref.: 505327 49
Crash protection bar, removable, black / yellow, HxW 350 x 750 mm
High quality steel. Bar Ø 76 mm, steel wall thickness 3 mm. Evenly bent, no welded joins.
Primed and plastic coated in yellow with black warning stripes.

Supplied with special base plates to bolt in place.
Base plate dimensions 160 x 140 x 15 mm.

Areas suitable for use:
Wherever crash protection bars are required, including areas where cleaning equipment is driven through from time to time and where access is needed to conduct maintenance work. Also suitable for areas where bars are often damaged, as they can be easily replaced.
Easy installation:
The solid base plates are bolted in place. The separate crash protection bars are inserted, pushed back and locked in place. Additional, fitted hole covers are available to prevent dirt from entering the holes in the base plates.
Other sizes available on request.
For indoor use
Can be quickly and easily removed thanks to special steel base plates
Heavy duty and robust
To protect a wide range of areas
Product type

barrier rails made of steel

Base plate length

160

mm
Base plate width

140

mm
Material

steel

Finish

plastic coated

Type of mounting

with base plate for bolting in place

Tube diameter

76

mm
Colour

traffic yellow RAL 1023




jet black RAL 9005

Panel thickness

3

mm
Place of use

indoor use

Supplied

assembled
Customers who purchased this item also purchased