MUNK – Wooden lean to ladder
with steps
Innovative wooden step ladder – compliant with TRBS 2121-2 due to 93 mm deep steps
Tapered rail end ensures ideal wall contact or fastening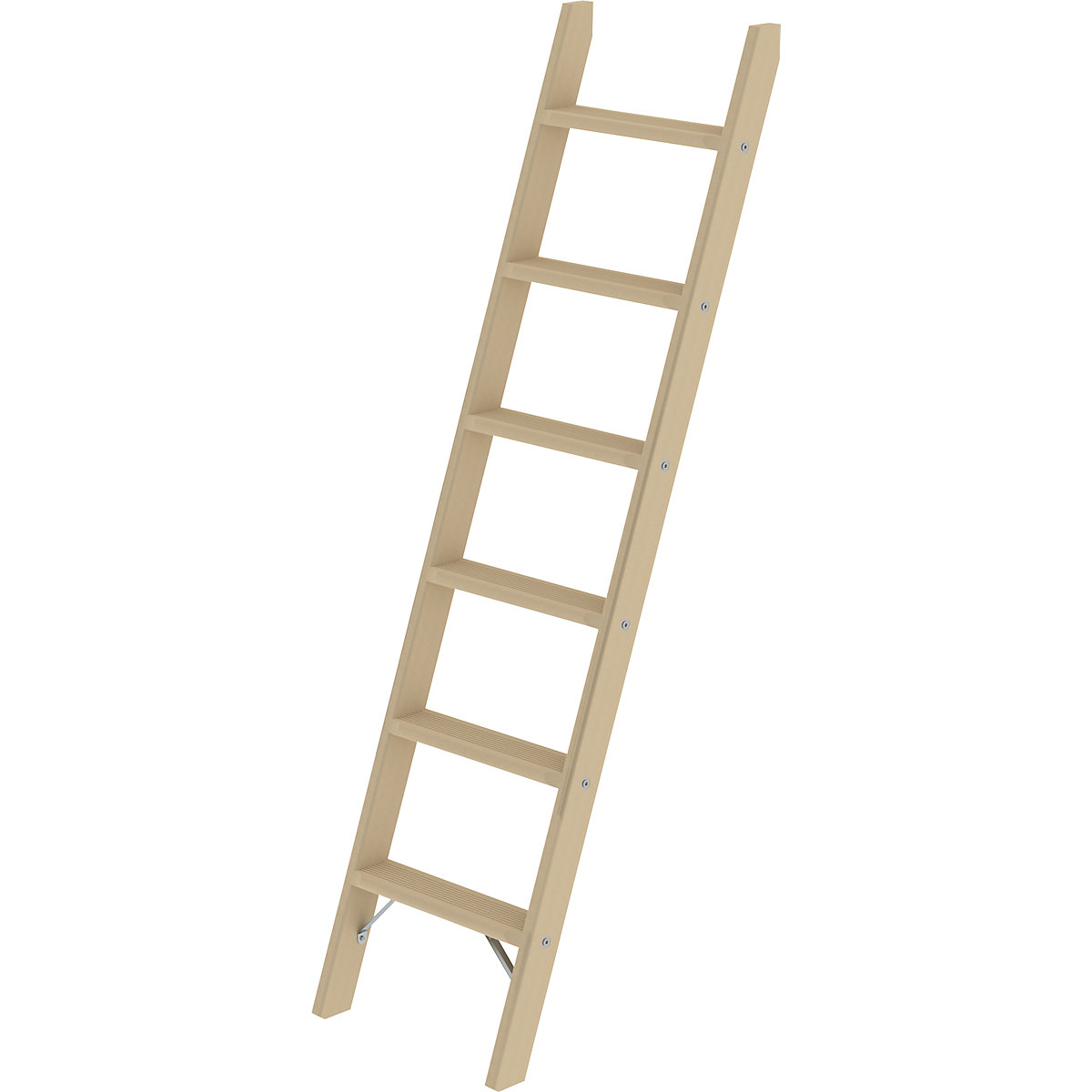 Ref.: 569277 49
MUNK – Wooden lean to ladder, with steps, 6 steps
Number of steps [pcs.]: 6, Length [mm]: 1690, Weight [kg]: 7.3, Working height [mm]: 2700
For tradesmen, such as painters and electricians, a wooden ladder is the first choice. The wooden lean to ladder more than meets all the special requirements needed for a wide range of purposes – whether for indoor and outdoor use, on walls and façades. Especially when working on electrical installations this offers advantages since wood does not conduct electricity and thereby provides additional security.

The rails and rungs are made of dovetailed pine or knot-free Carolina pine and feature a threaded rod for a high strength connection. The spacing between the individual rungs totals 235 mm.
All wooden lean to ladders with 12 steps are equipped with a cross beam. An optimal beam along with anti-slip ladder feet ensure utmost in working safety.
Innovative wooden step ladder – compliant with TRBS 2121-2 due to 93 mm deep steps
Tapered rail end ensures ideal wall contact or fastening