KRAUSE – Telescopic mobile safety steps
height adjustable through ClickMatic system
Comfortable – large platform
Flexible – height adjustable thanks to ClickMatic system
Practical – only 900 mm wide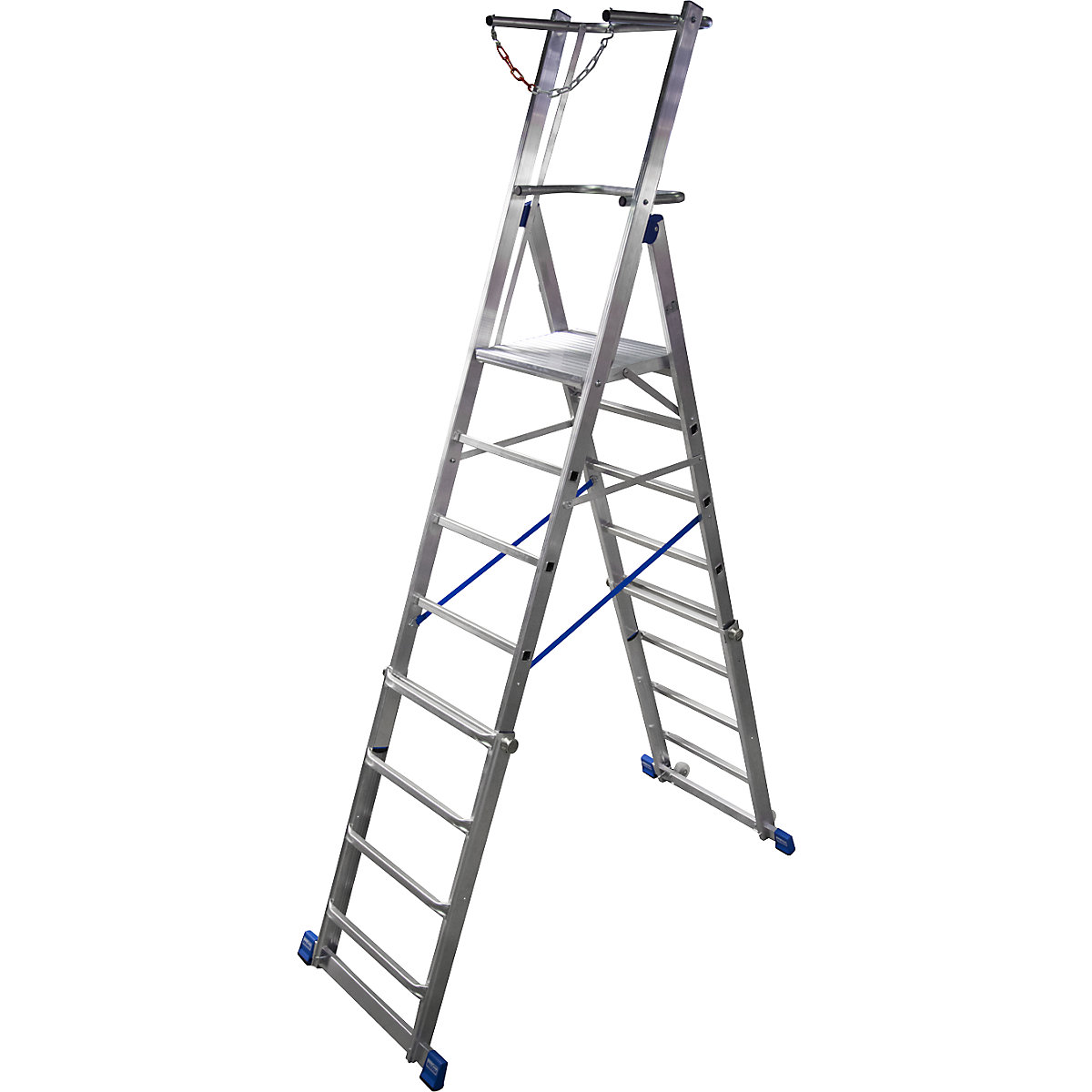 KRAUSE – Telescopic mobile safety steps, height adjustable through ClickMatic system, 6 – 8 rungs
These telescopic mobile safety steps, featuring easy height adjustment with a large platform, 500 x 450 mm, and U-shaped safety bar with barrier chain and integrated rollers for protecting the back when transporting, are the optimum access aid for working at height.
The height adjustment due to the ClickMatic system allows different heights to be reached comfortably and quickly.
The cross beam with integrated travel rollers ensures a secure footing and easy transport of the steps.
Great stability is provided by the integrated pull and push protectors. Because they are only 900 mm wide, the steps can be placed directly at the access point.
Comfortable – large platform
Flexible – height adjustable thanks to ClickMatic system
Practical – only 900 mm wide

Frame material

aluminium

Access

single sided

Access type

rungs

Overall depth

210

mm
Rungs material

aluminium

Rung depth

30

mm
Overall width

670

mm
Step spacing

250

mm
Feature

mobile

Supplied

partially assembled

Customers who purchased this item also purchased