EUROKRAFTpro – Step ladder, single sided
cushioned model
3 steps
Professional quality – ideal for daily use
Robust aluminium construction
Very safe conical construction
Extra strong safety hinges
Reinforced rails – exceeds EN 131 requirements
Solid safety platform 250 x 300 mm

Intertek Germany – tested construction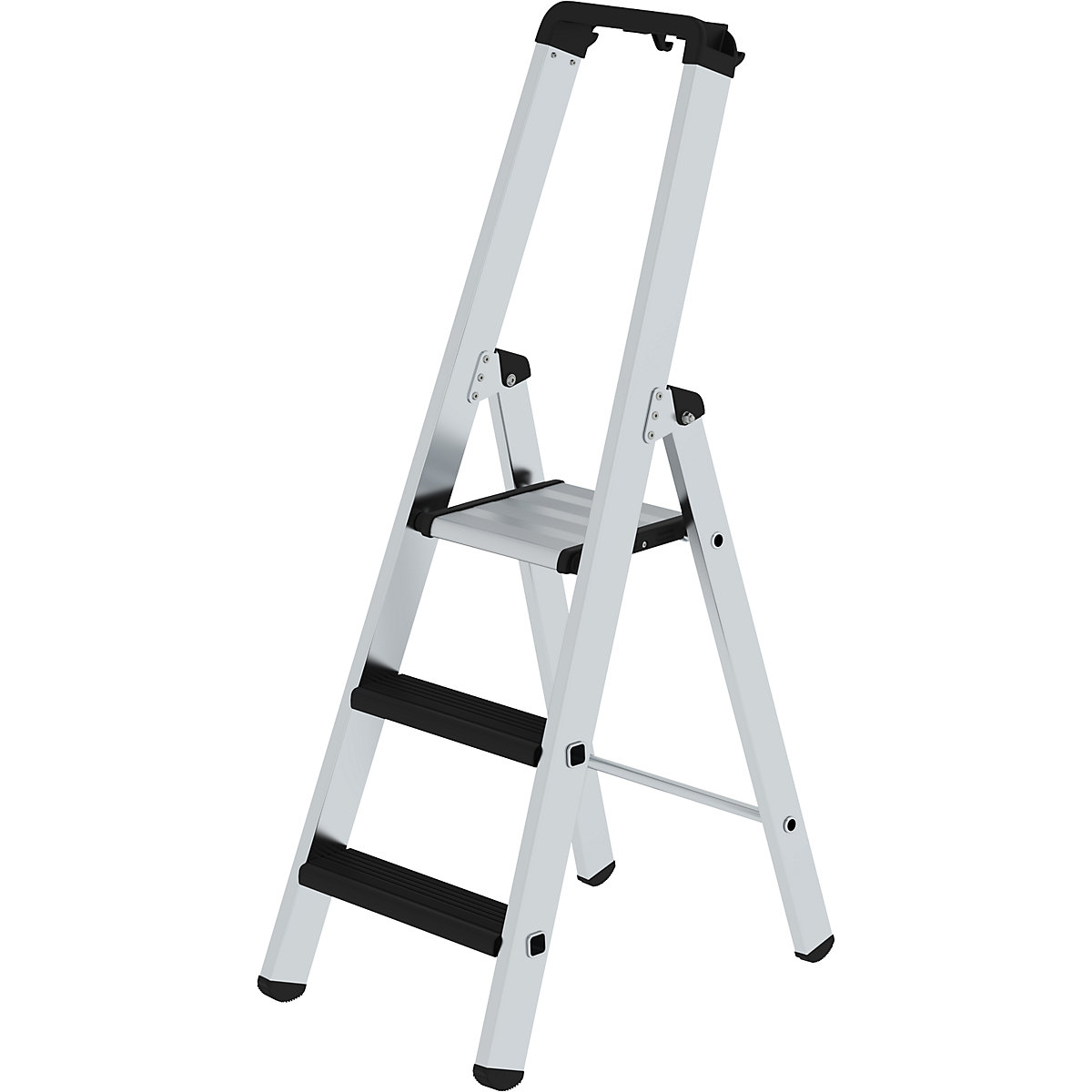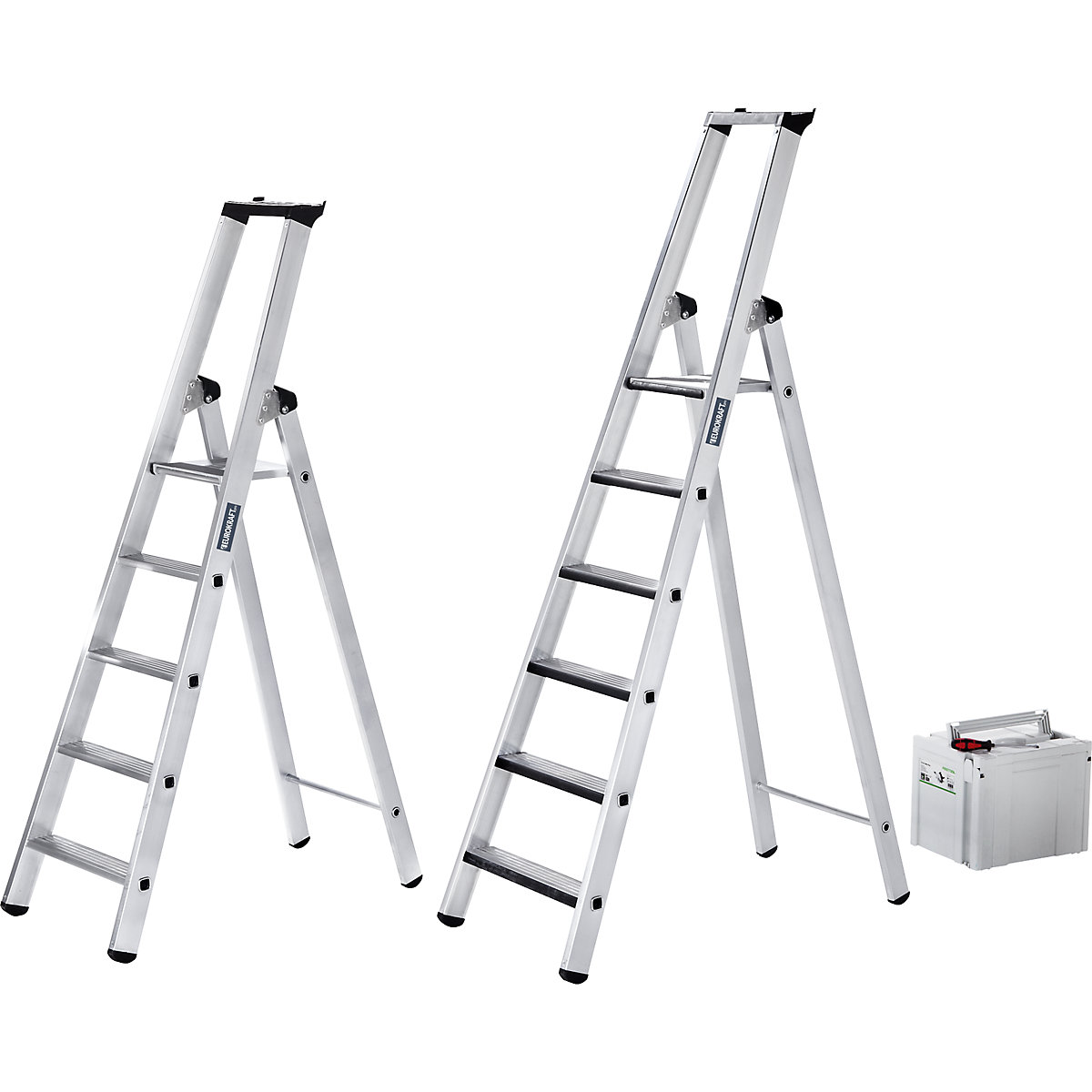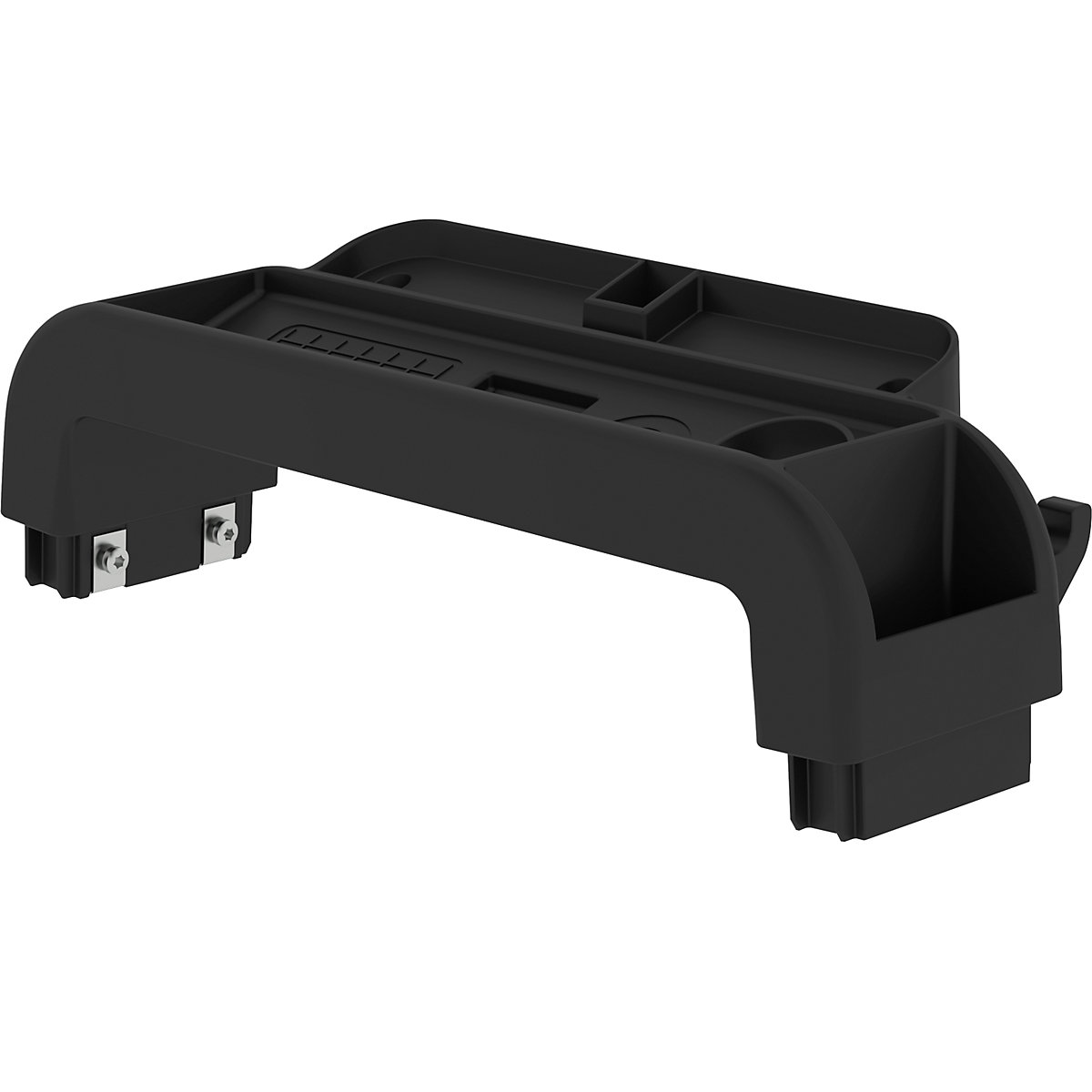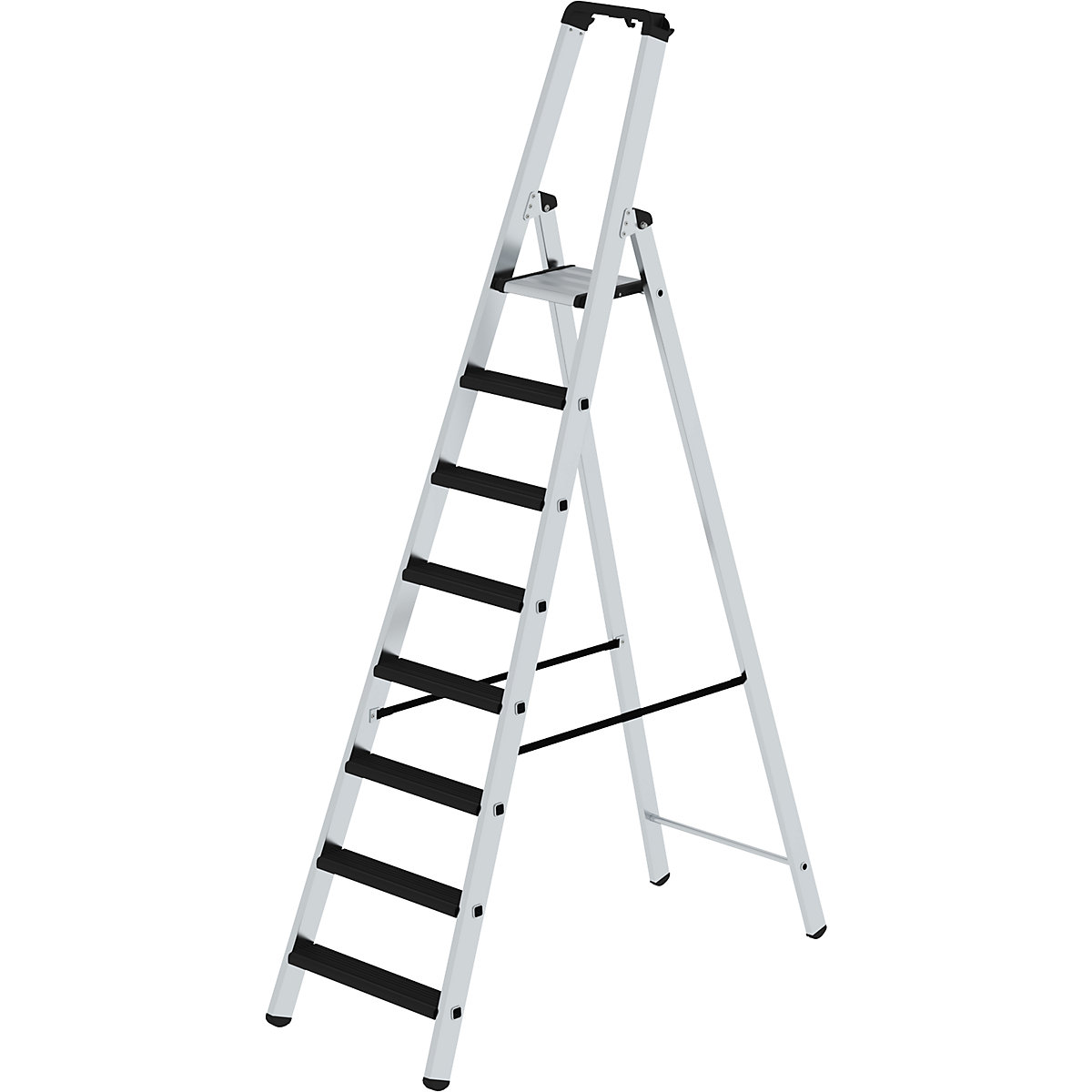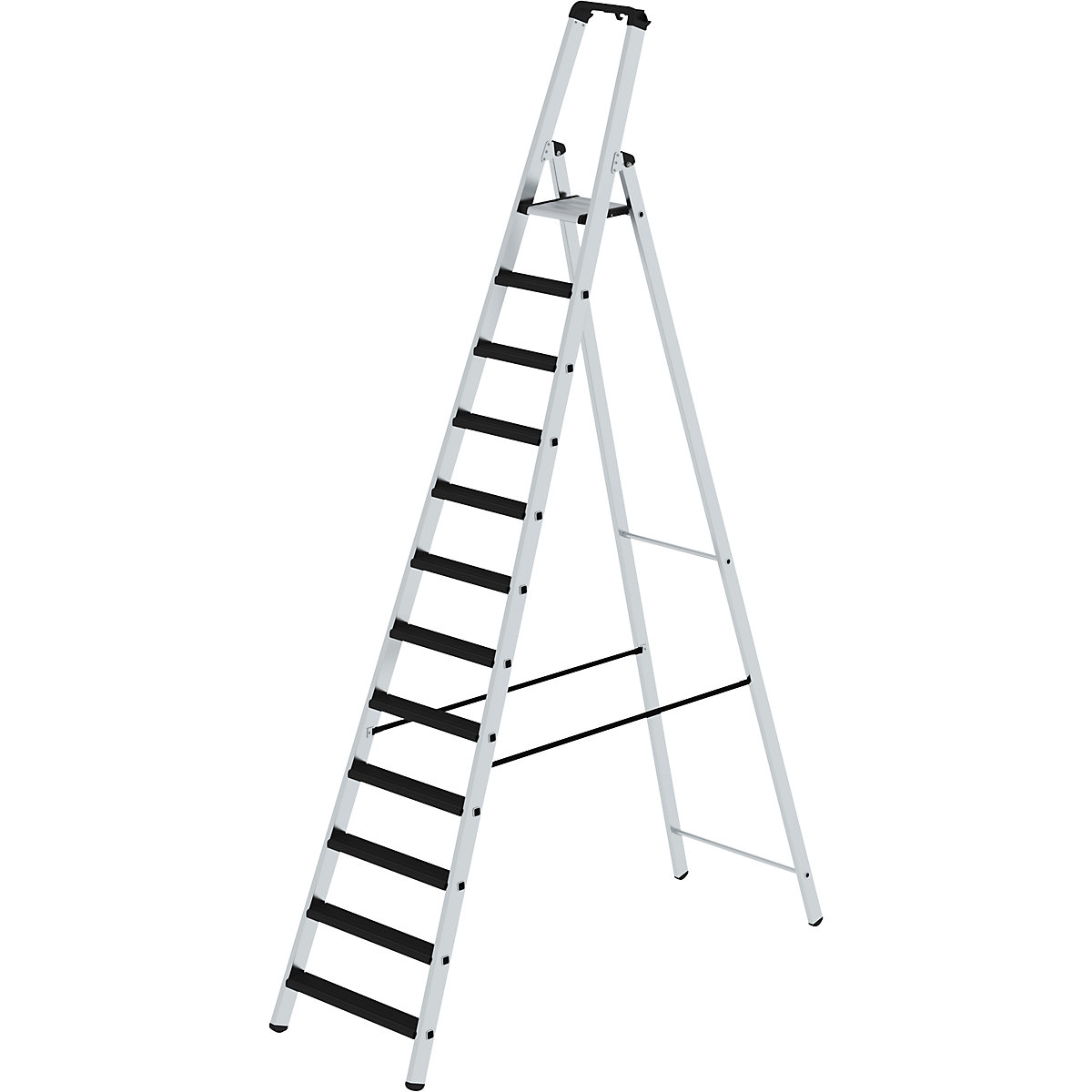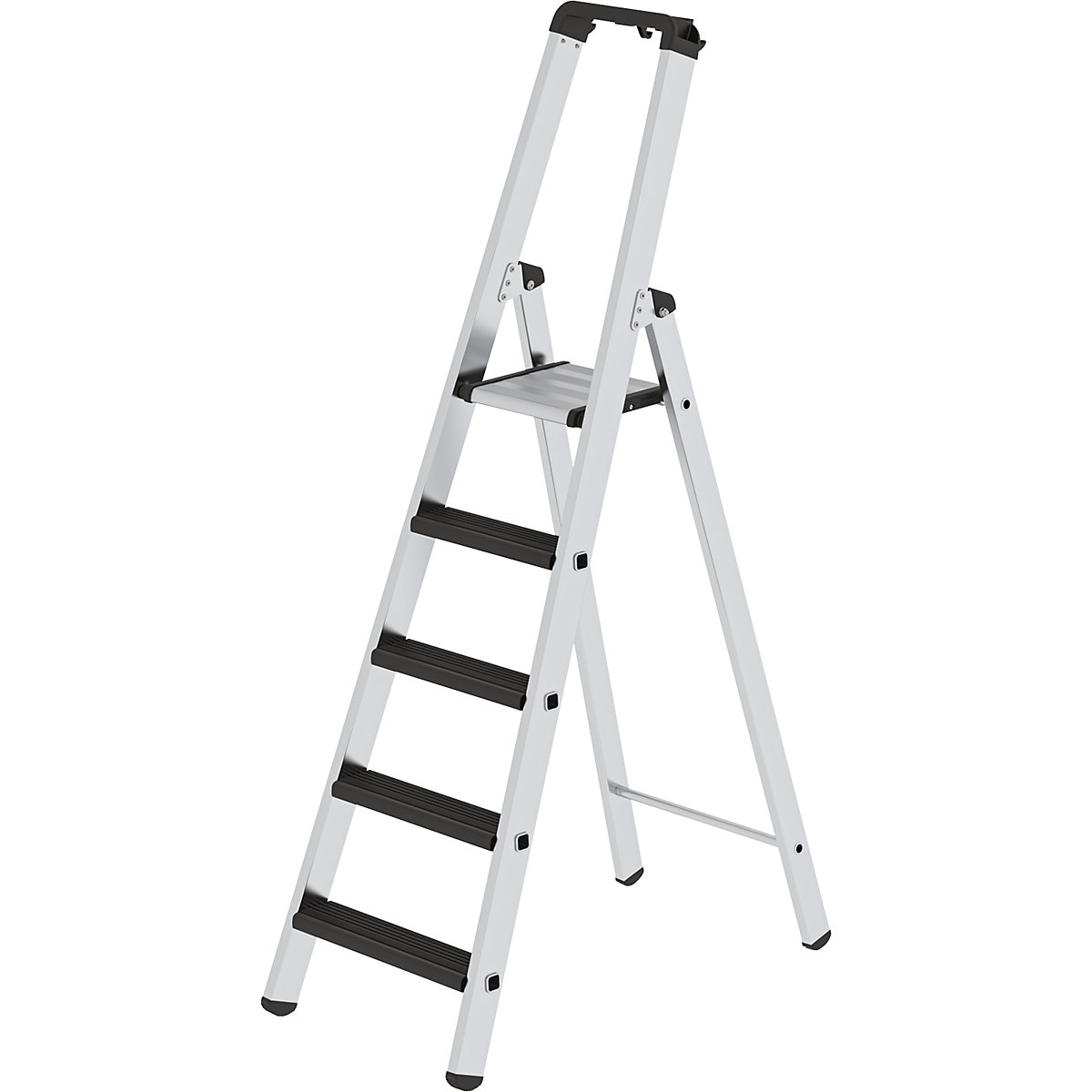 Properties
Steps incl. platform [pcs.]: 3, Platform height [mm]: 665, Weight [kg]: 5.9, Vertical height [mm]: 1345, Overall height [mm]: 1345
Rails and steps made of extruded aluminium profiles. Permanent multiple bell end type fitting of rungs. High torsion resistance. Step spacing 235 mm.
7 steps and above with high strength tension straps.
With large storage tray.

Steps with cushioned front edges.
The padded front edges provide comfort for shins and knees when leaning and ensures particularly secure and comfortable footing.
Professional quality – ideal for daily use
Robust aluminium construction
Very safe conical construction
Extra strong safety hinges
Reinforced rails – exceeds EN 131 requirements
Solid safety platform 250 x 300 mm
Intertek Germany – tested construction

Product type

step ladders, single sided

Access

single sided

Access type

steps

Frame material

aluminium

Material of treads

aluminium with non-slip ribbed surface

Step depth

80

mm
Platform width

250

mm
Platform depth

300

mm
Feature

folding

Max. load

150

kg
Ladder fittings

storage tray, safety bar

Model

with cushioned steps

Supplied

assembled

Instructions