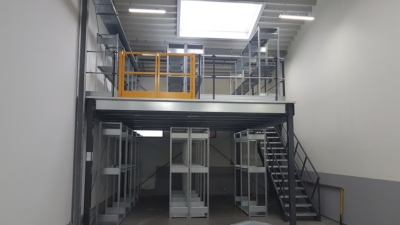 Task assignment
Minimising energy consumption, reducing emissions, optimising processes. As a leading company in the field of flue gas and oxygen analysis, ENOTEC GmbH places particular importance on these endeavours. And ensures the planning, development and production of ENOTEC gas analysis systems for process control and CEMS serve these objectives in full. The company urgently needed a space saving solution that would allow it to store and archive the company's numerous documents and files.
Solution
After taking detailed measurements to ensure the chosen system would match the on-site dimensions perfectly, and holding personal consultations with the customer, the solution for a new archive was found: a mezzanine floor with shelving units that could be placed on and under the new construction.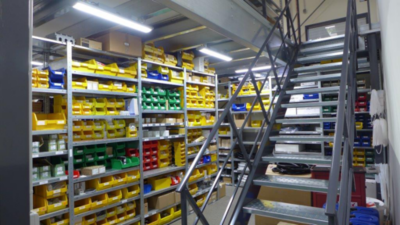 The project
The assembly fitters from KAISER+KRAFT were already working hard in the run-up to the project. Due to an existing plasterboard wall used as a room divider, pallet racking was removed from the planned installation site first, and then reassembled at another location.

Upon the actual start of the project, this being the assembly of the mezzanine floor with shelving units, a personal consultation meant the individual needs of the customer could be catered to – and more room for files and documents was quickly and reliably added at ENOTEC GmbH.
The specific challenges
Special challenges require special measures. Prior to the project, the intended space had to be created first in order to proceed with the assembly of the mezzanine floor to the exact dimensions specified.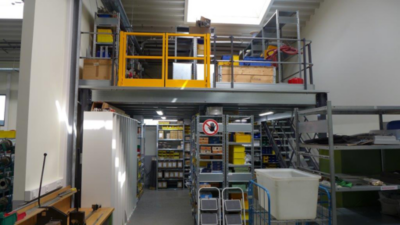 Contact us!
If you are also working on planning a project, then please do not hesitate to contact us. Our experts are always happy to advise you and provide competent support.

Contact for advice, planning and demand analysis