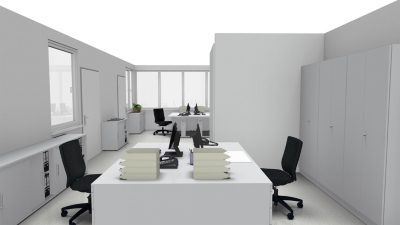 Task assignment
MIHM-VOGT GmbH is one of the world's leading manufacturers of dental laboratory appliances. The company wanted to revamp its shop floor in order to make better use of the space and integrate offices for production planning.
Solution
As a huge amount of vertical space was available in the facility, we used a steel platform to install a second floor and then turned the ample space beneath the platform into production planning offices.
Klaus Petzoldt, project manager at KAISER+KRAFT
"We achieved the customer's expressed objectives. They were very satisfied with the partnership."
Everything from one source
This was an extremely time-critical project, so one important advantage for the customer was that we offered everything – planning, realisation and furnishings – from a single source. The entire steel platform, the shelves on the platform, the partitions, the mesh partitions and the office furniture were all provided by KAISER+KRAFT.

It was crucial that work on furnishing the offices could commence as soon as the steel platform and office shell were complete. To ensure this was the case, the office furniture had to be delivered and installed right on time. We successfully met this deadline, thanks in part to our installation company, which delivered all the furniture from our warehouse and installed it immediately.
Floor layers, electricians, installers, delivery personnel – coordinating the various service providers was the greatest challenge we faced, and we met this challenge to the customer's utmost satisfaction.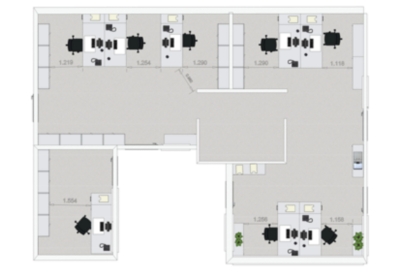 Contact us!
If you are also working on planning a project, then please do not hesitate to contact us. Our experts are always happy to advise you and provide competent support.
Contact for advice, planning and needs analysis: