MAUL – MAULstandard mobile folding board
magnetic
Large writing surface on a small space – 5 sides to write on, two fold out side boards
Board surface made of plastic coated sheet steel, suitable for frequent use
Magnetic, can be written on and dry wiped
As an information board, at receptions, at the time clock, in schools or at seminars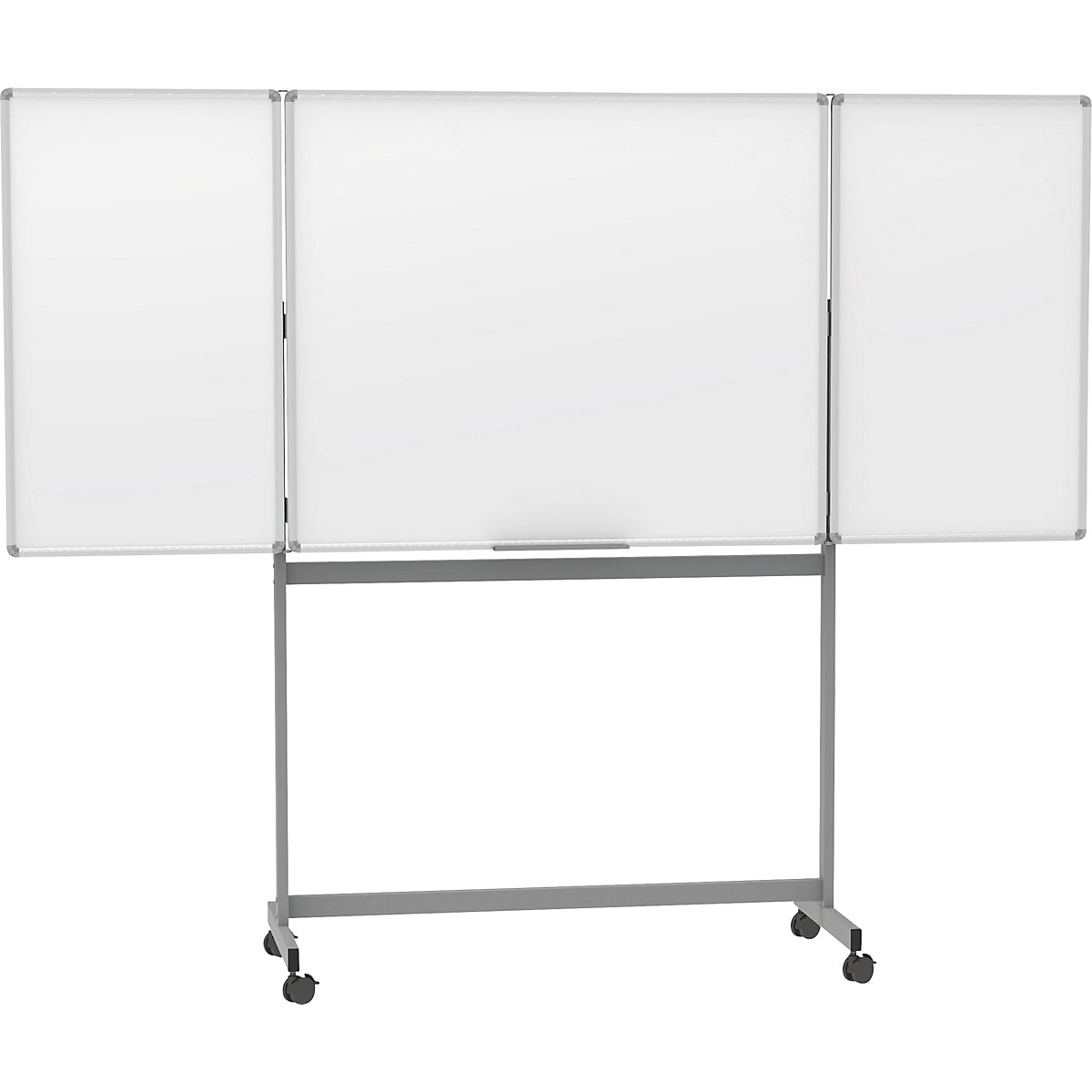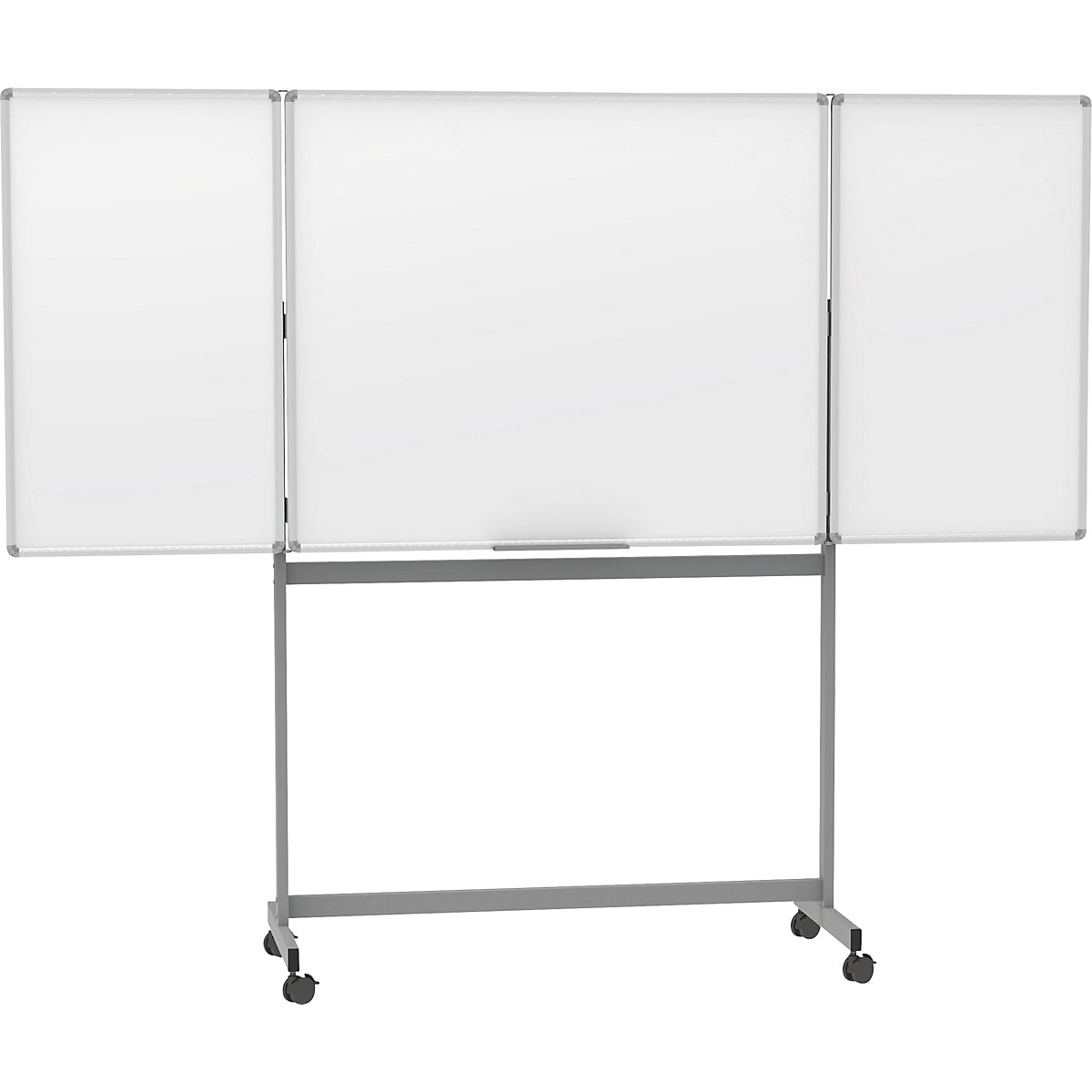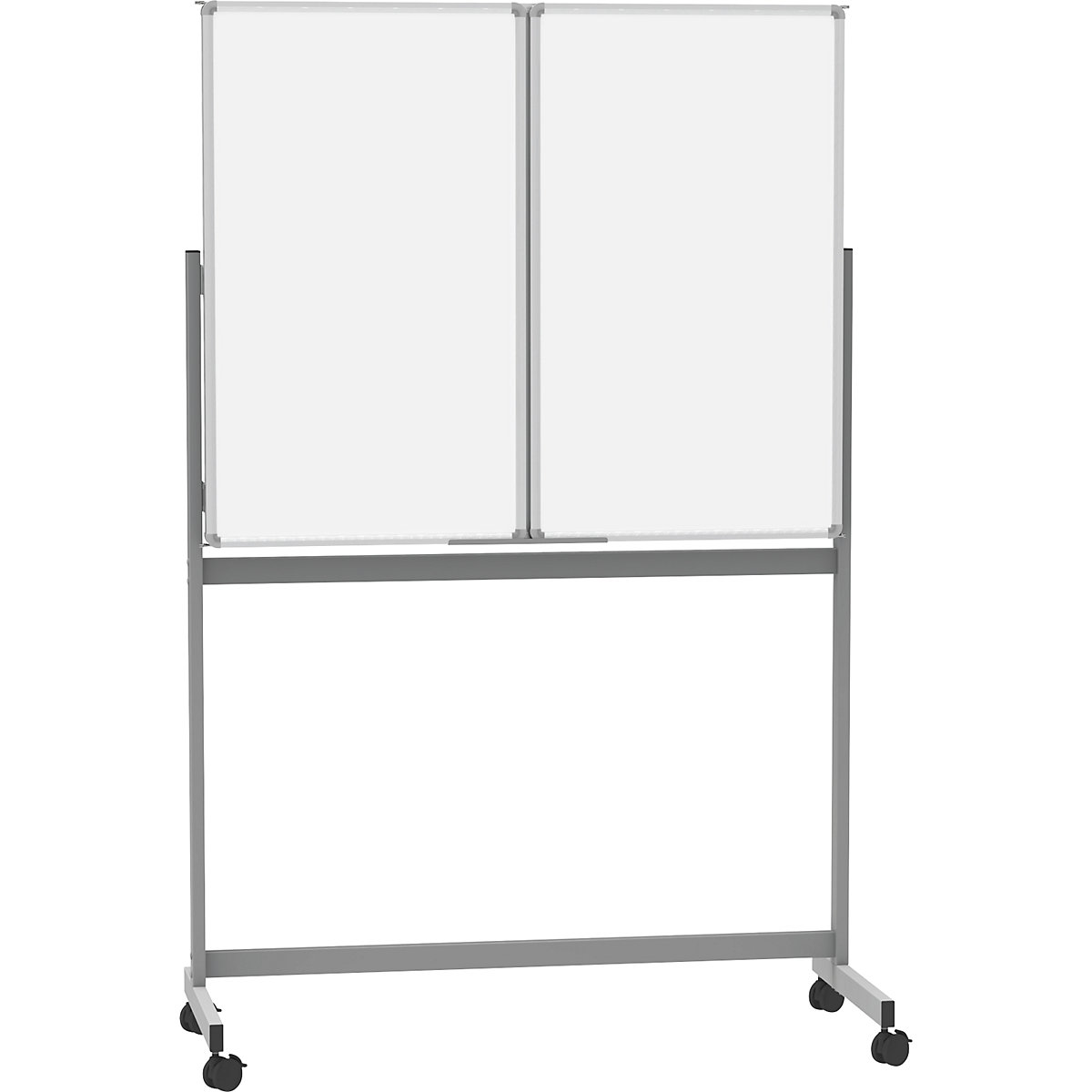 MAUL – MAULstandard mobile folding board, magnetic, board WxH 1200 x 1000 mm
Properties
Feature: undefined, Weight [kg]: 24, Board width [mm]: 1200
Robust frame made of square steel tubing, sturdy hinges for the two fold out side boards that can be written on both sides. Mobile on four smooth running, large double swivel castors with stops. Board surface made of plastic coated sheet steel, with all round frame made of silver anodised aluminium and grey plastic corners. Metal storage tray that extends downwards, held in place by plastic magnetic strips. The board is closed when the storage tray has been pushed in.
Side boards 1000 x 600 mm on board 1200 x 1000 mm.
Side boards 1000 x 750 mm on board 1500 x 1000 mm.

Large writing surface on a small space – 5 sides to write on, two fold out side boards
Board surface made of plastic coated sheet steel, suitable for frequent use
Magnetic, can be written on and dry wiped
As an information board, at receptions, at the time clock, in schools or at seminars
Supplied

partially assembled

Fittings

storage tray

Feature

folding magnetic mobile can be written on both sides

Base colour

grey

Base material

rectangular steel pipe

Finish

coated

Product type

folding boards, mobile

Wheel fittings

4 double swivel castors with wheel stops

Frame colour

aluminium silver

Frame material

anodised aluminium

Colour of writing board

white

Board height

1000

mm
Material of writing board

sheet steel

Depth

90

mm