EUROKRAFTpro – Sack truck, frame
max. load 200 kg, with glide runners
Ergonomic and lightweight design for easy handling
High quality frame made of die cast aluminium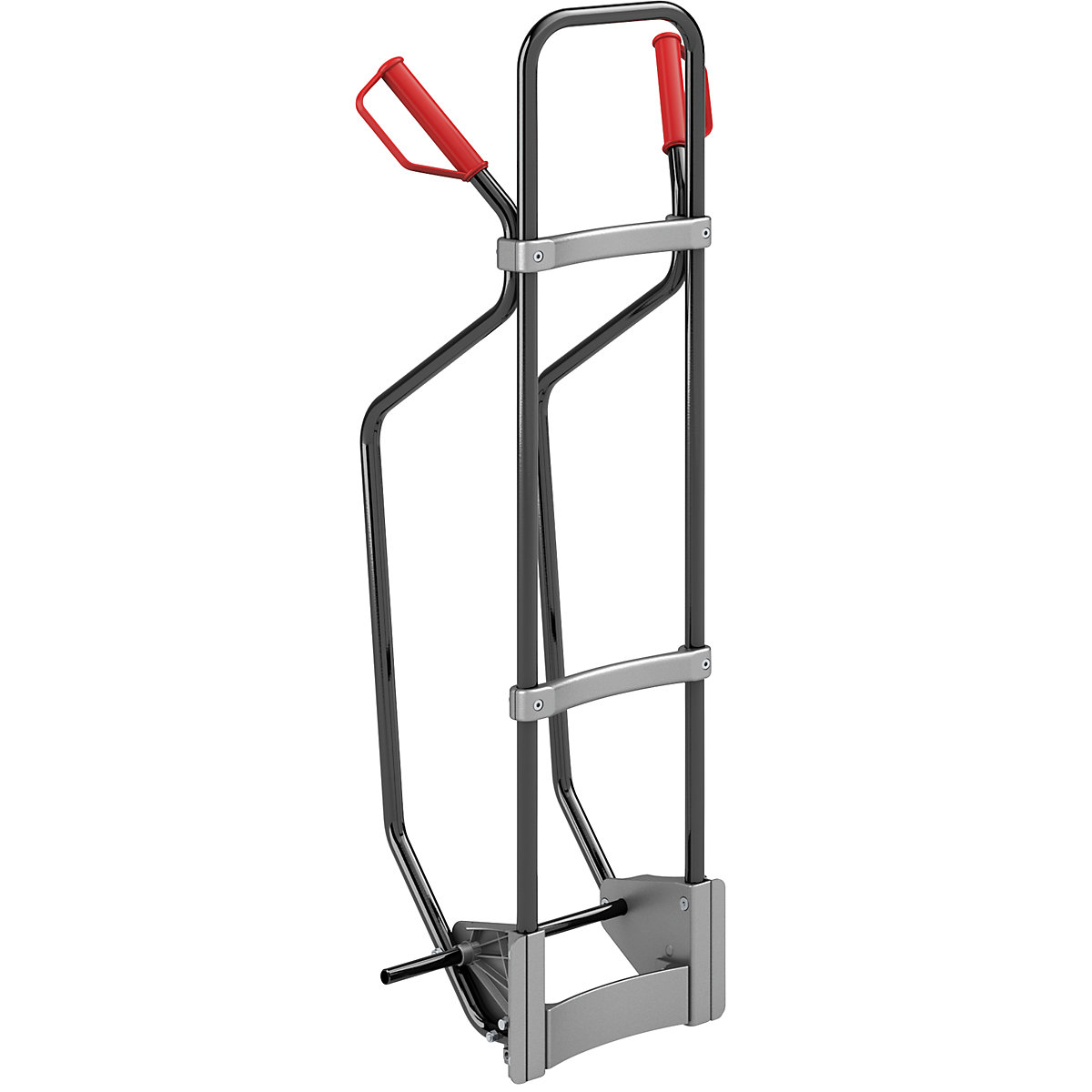 Ref.: 541010 49
EUROKRAFTpro – Sack truck, frame, max. load 200 kg, with glide runners, electrolytically zinc plated
Material: steel, Finish: zinc plated by galvanization, Colour: zinc plated, Weight [kg]: 8
The functional, high performance frame as a base for the GO sack trucks. It is available in two versions, without and with glide runners, and available in different materials – powder coated steel, zinc plated steel, and aluminium. The frame can be equipped with the required footplate and wheels in just a few steps. Depending on requirements, it can be systematically upgraded with functional accessories, available separately. Worth underscoring are the frame connectors made of high quality gravity die cast aluminium. They are not only attractive to look at, but are also extremely sturdy and fit tightly, thereby lending the sack truck frame its exceptional torsion resistance.
Your advantage from the GO sack truck modular system (example): 1 frame + 2 different sets of wheels + 5 different footplates = 1 GO sack truck for 10 different applications and products for transport.
Supplied fully assembled.
Ergonomic and lightweight design for easy handling
High quality frame made of die cast aluminium
Product type

frames for modular sack trucks

Max. load

200

kg
Height

1310

mm
Width

500

mm
Depth

350

mm
Supplied

partially assembled