MUNK – MaxxStep stair module
for rung ladders
Widens the step surface to make standing more comfortable and less tiring
Turns rung ladders into a TRBS 2121 compliant workplace
Suitable for rung ladders made by Günzburger Steigtechnik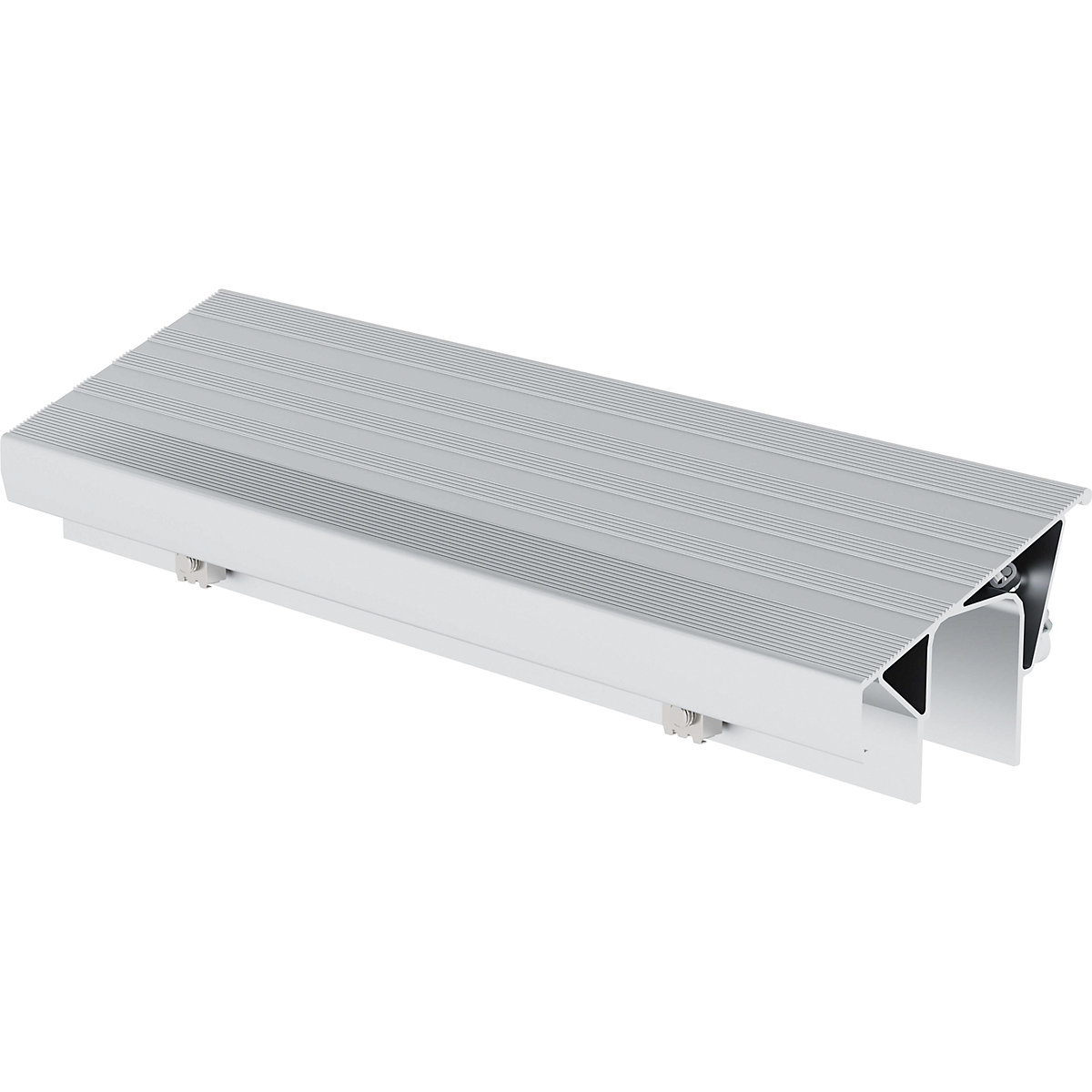 Ref.: 548568 49
MUNK – MaxxStep stair module, for rung ladders, width 286 mm
Width [mm]: 286, Weight [kg]: 0.4
The stricter version of TRBS 2121 Part 2 in force since early 2019 explicitly requires steps instead of rungs when ladders are not being used an ascent, but rather as a workplace. Does this mean you'll have to stop working on rung ladders? No!
The MaxxStep stair module, which can be fitted without tools, means almost all rung ladders made by Günzburger Steigtechnik can be turned into a TRBS compliant workplace. Simply attach a suitable step to the required rung and fasten it in place using double clamp screws. The latter ensure the highest possible degree of stability and a safety mechanism ensures a fixed connection to the latest invention from Günzburger's innovative workshop.
The most practical feature of the MaxxStep is that it is easy to move up the ladder and to vary its position if you need to reach a different working height. The step module can be used on different rung ladders and be equipped with the anti-slip clip-step tread covers.
Widens the step surface to make standing more comfortable and less tiring
Turns rung ladders into a TRBS 2121 compliant workplace
Suitable for rung ladders made by Günzburger Steigtechnik