Ref.: 568249 10
Elastic tyre on nylon rim
ball bearings
Compatible with all floors, non-marking, quiet, smooth running
High max. load, popular for use in the event sector
Hardness 65 Shore A
Temperature resistant from –20 °C to +80 °C
This label from kaiserkraft evaluates products based on a wide range of sustainability criteria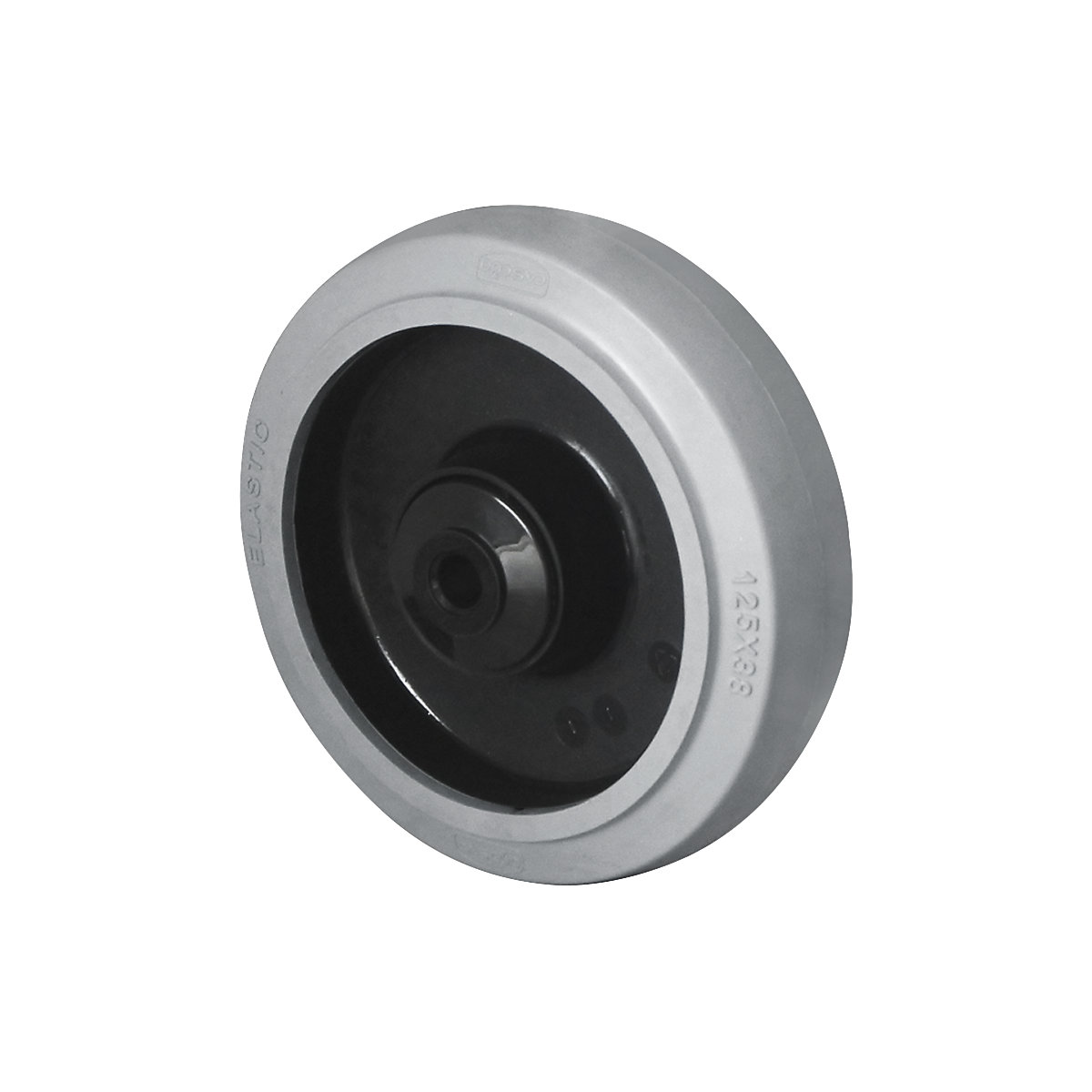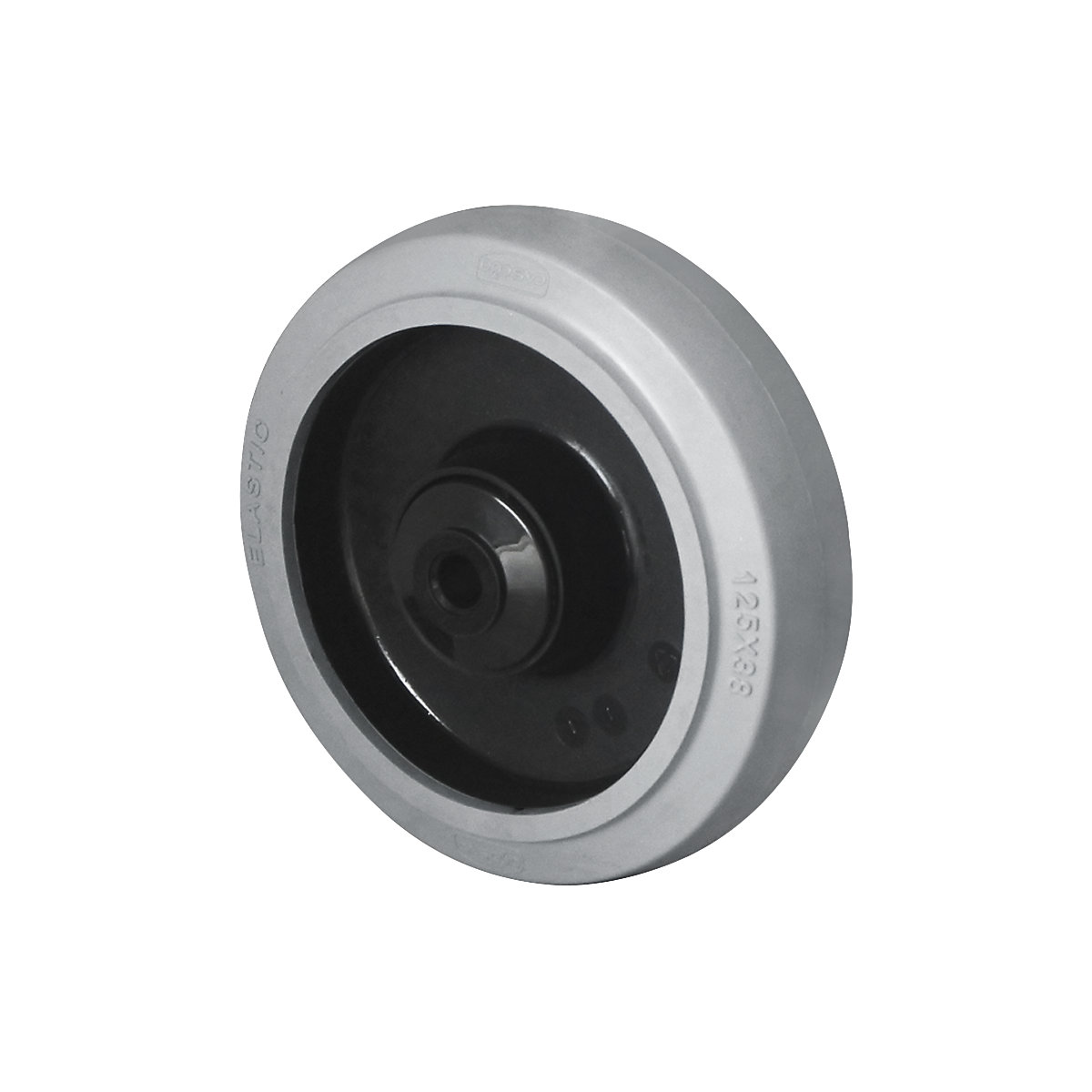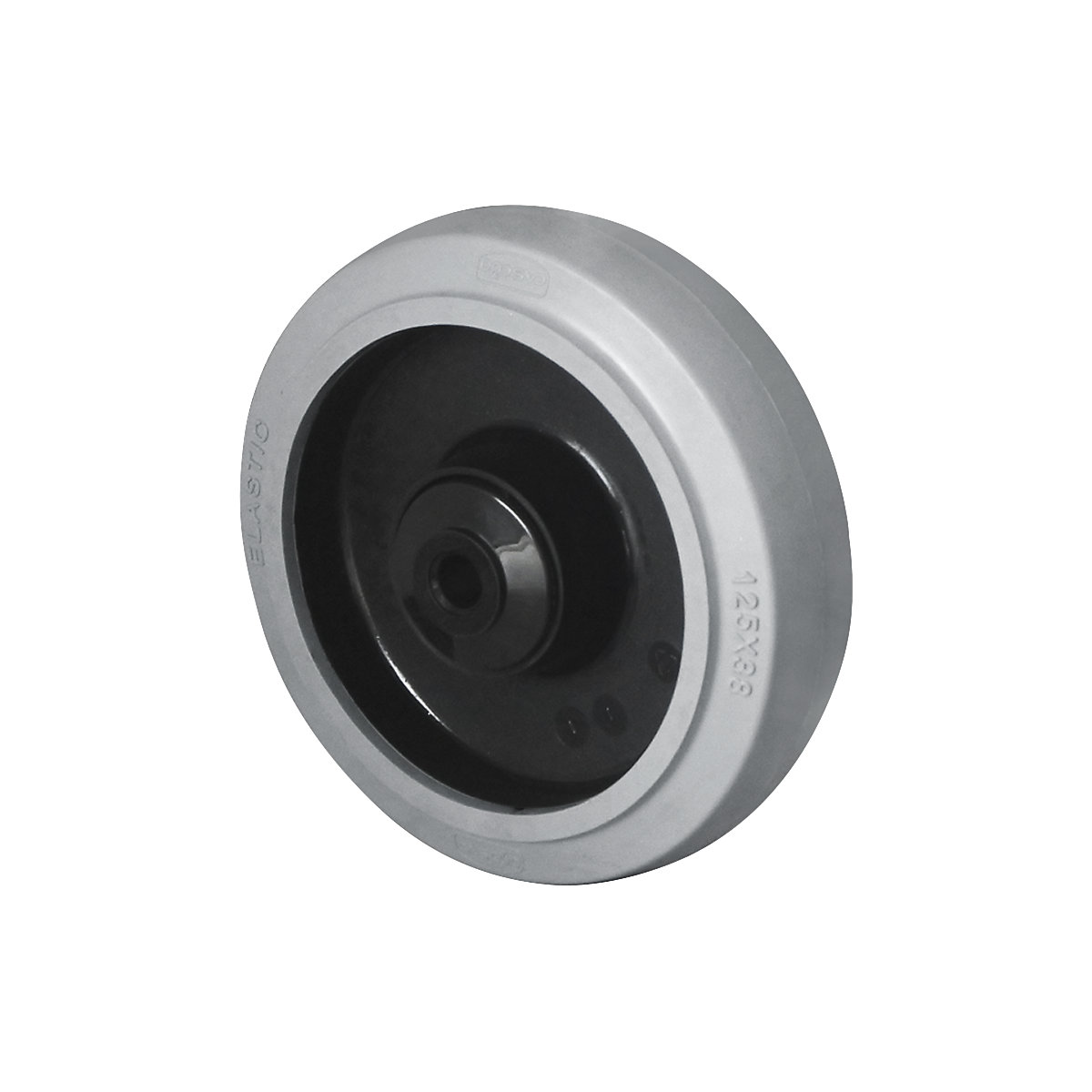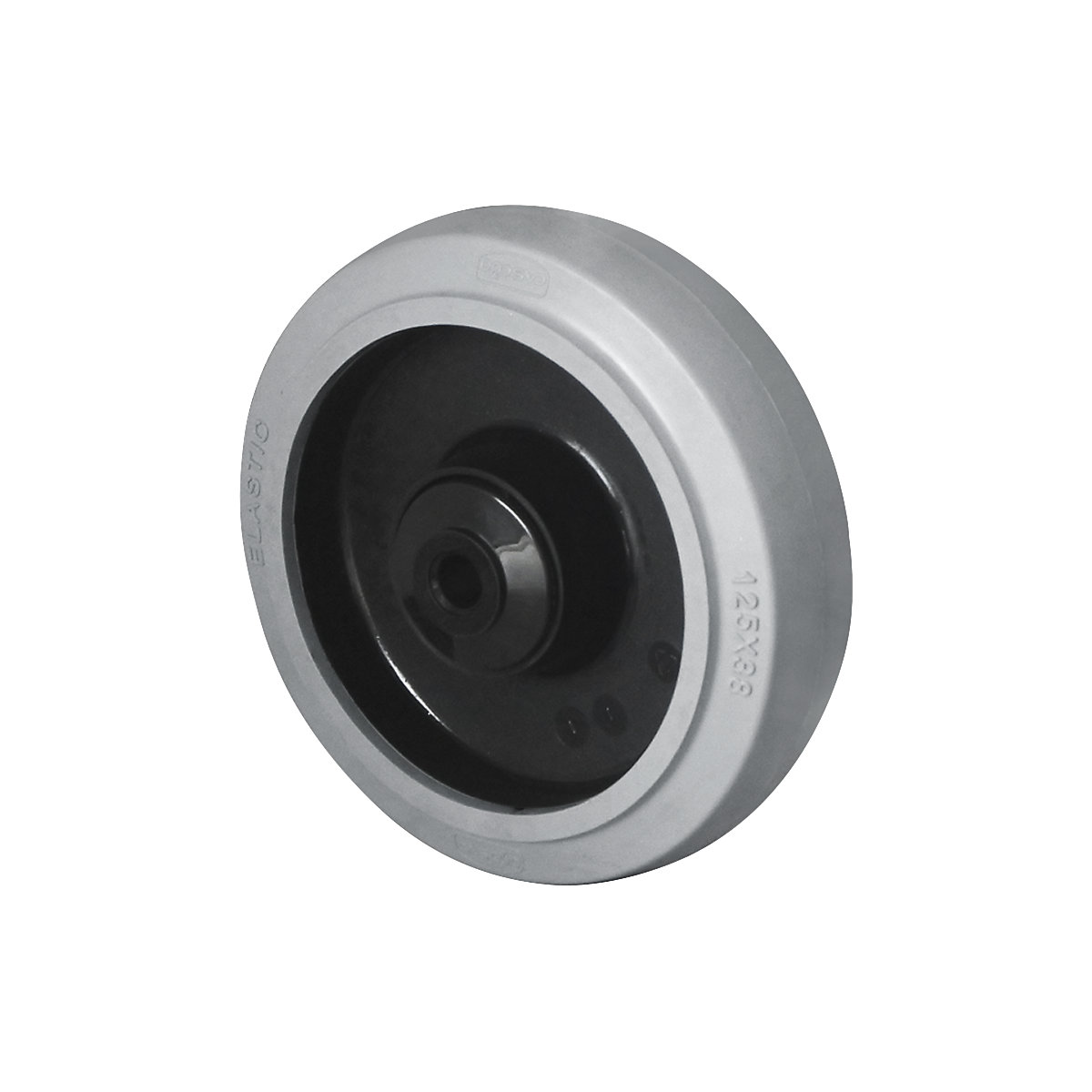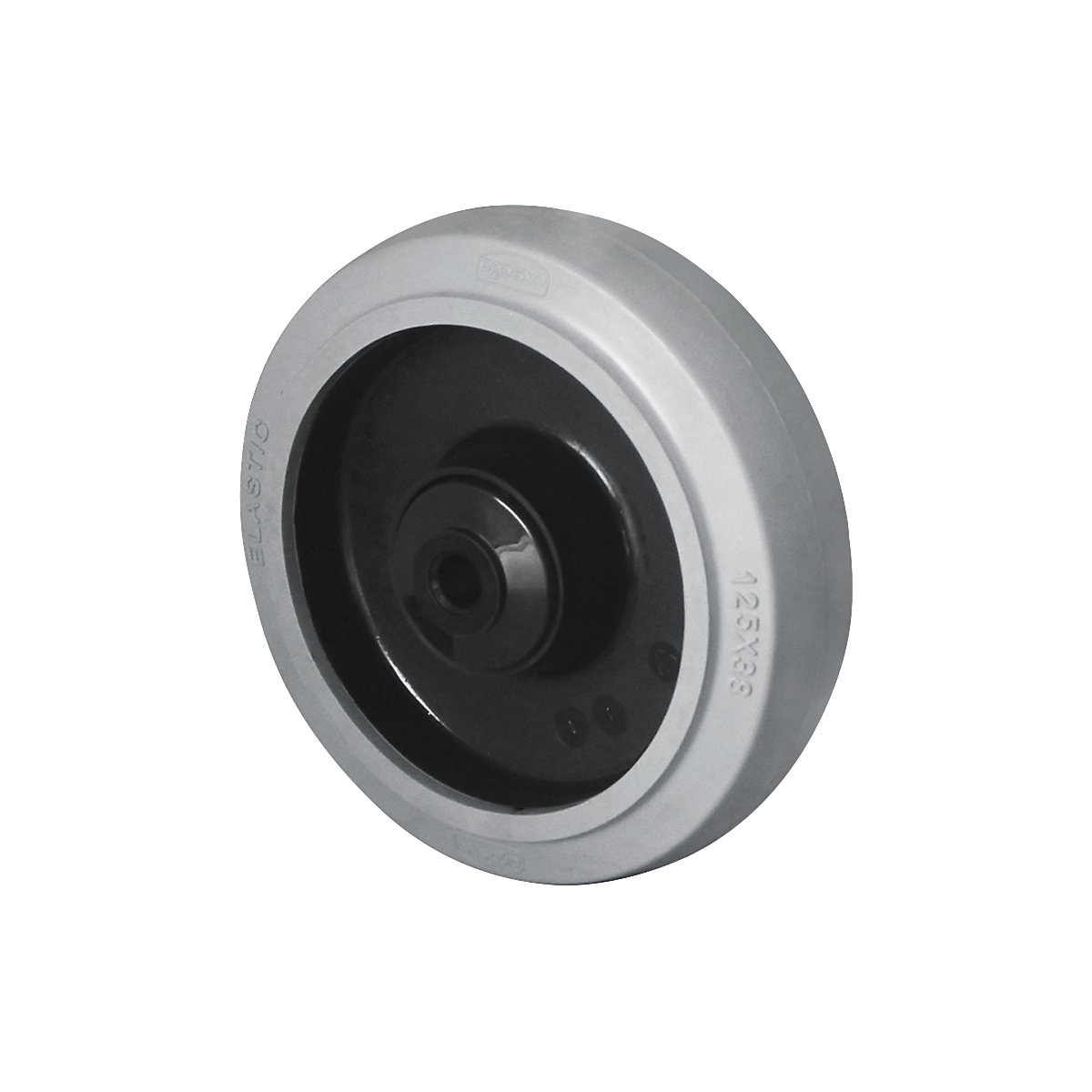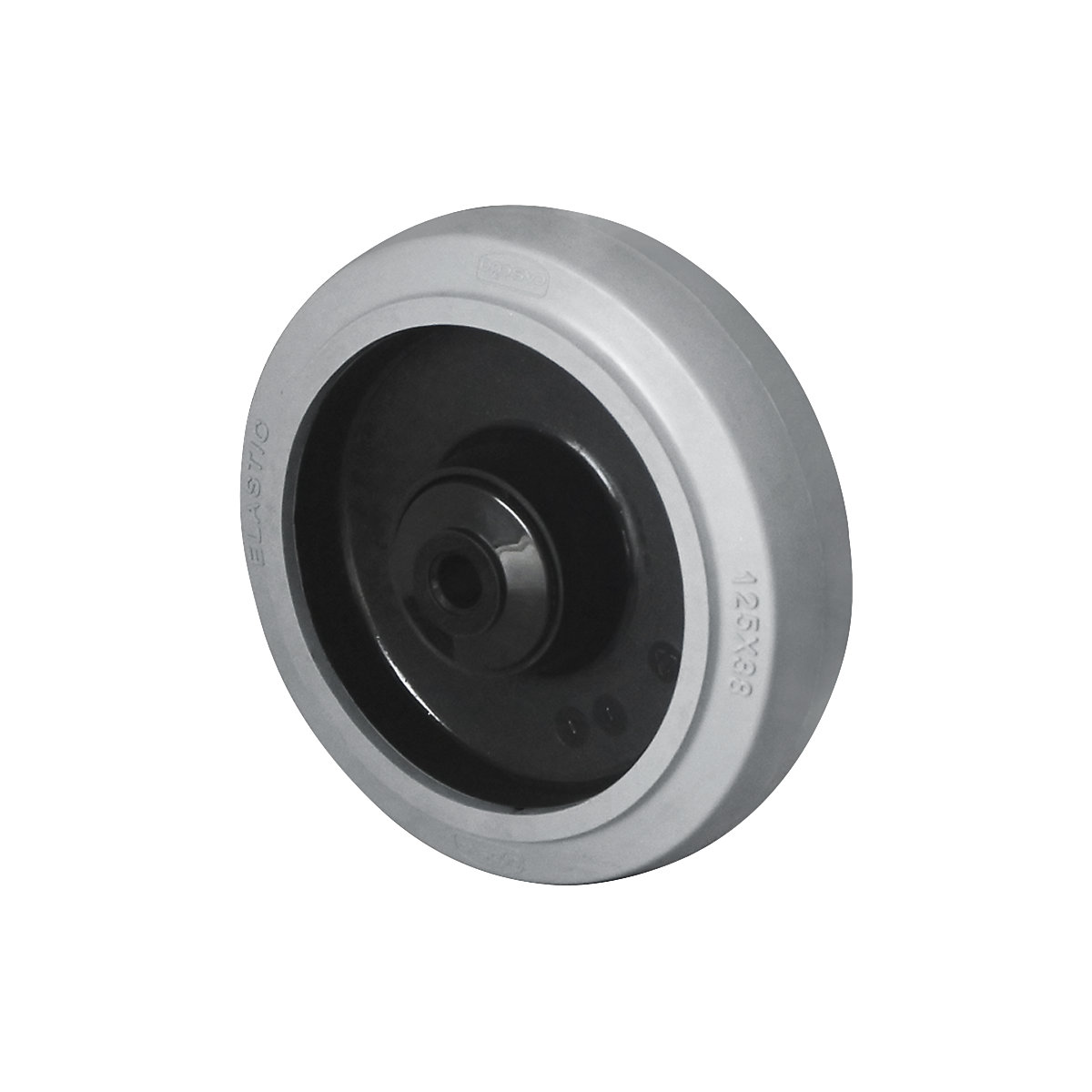 wheel Ø x width 80 x 35 mm
Wheel rim made of nylon with a running surface made of a vulcanised elastic tyre (approx. 65 Shore A) in grey, ball bearings in the middle, bolted wheel axle (incl. complete axle material).
Compatible with all floors, non-marking, quiet, smooth running
High max. load, popular for use in the event sector
Hardness 65 Shore A
Temperature resistant from –20 °C to +80 °C
Structure

wheel

Wheel material

elastic

Material of rim

nylon

Temperature resistance

–20 °C to +80 °C

Shore hardness

65

Product type

wheels

Supplied

assembled

Wheel diameter

80

mm
Max. load at 4 km/h

150

kg
Wheel width

35

mm
Wheel bearing

ball bearing

Hub length

40

mm
Hub bore

8

mm
Axle diameter

8

mm
Weight

0.29

kg
Sustainability
Enkelfähig
Non-Enkelfähig product
This product is currently not yet Enkelfähig. This does not mean that the product does not exhibit any sustainable features, and instead only means that it does not yet meet enough of the sustainability aspects included in the diverse criteria covered by our sustainability evaluation to achieve a rating of more than 3 points. This is why it does not feature the Enkelfähig endorsement.
For more information about product evaluation and the Enkelfähig Initiative, please visit our
Enkelfähig information page
.