Ref.: 119359 10
Levelling plate – LISTA
PVC, grey, pack of 4
Individual parts to build your own heavy duty pull-out shelving
Made of grey PVC

This label from kaiserkraft evaluates products based on a wide range of sustainability criteria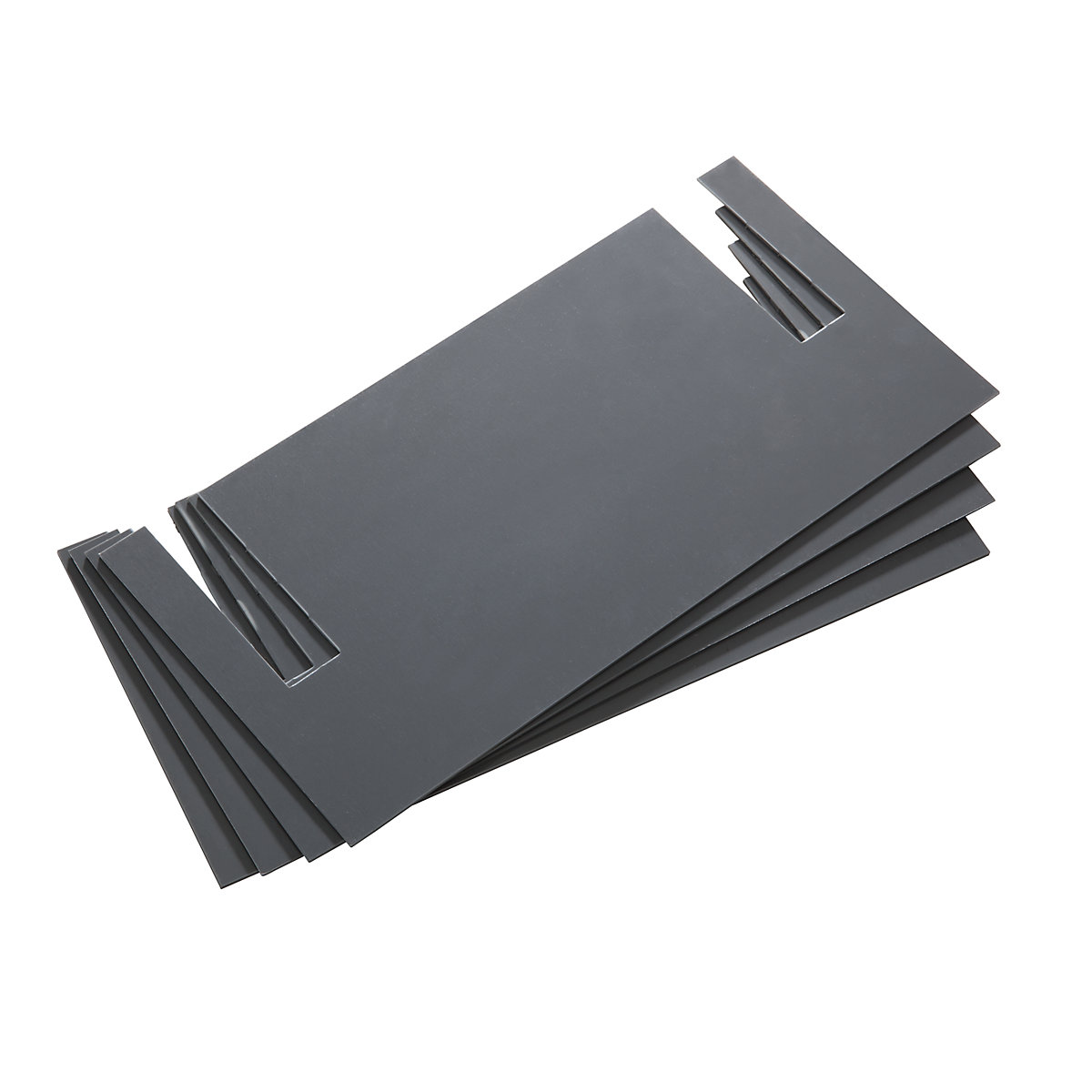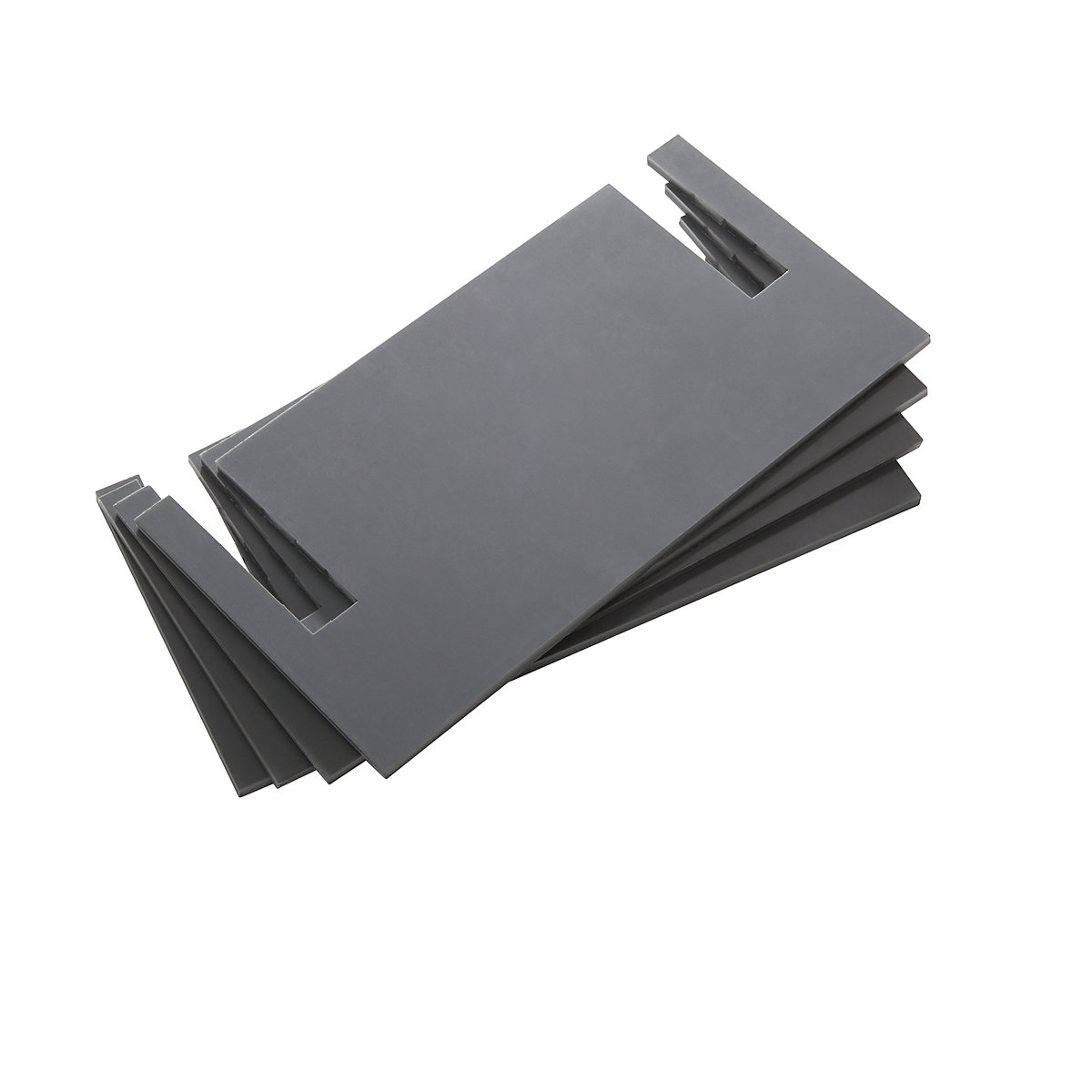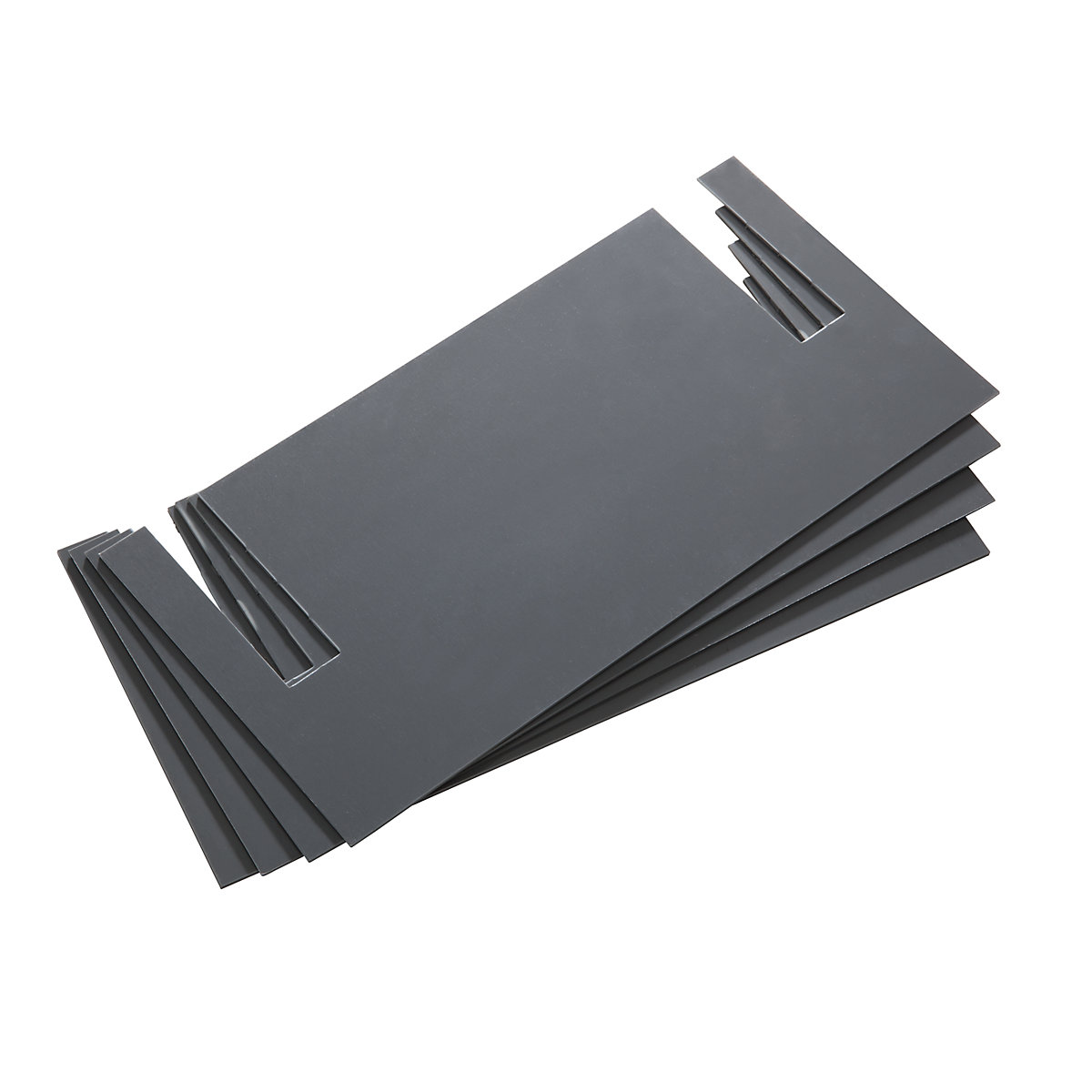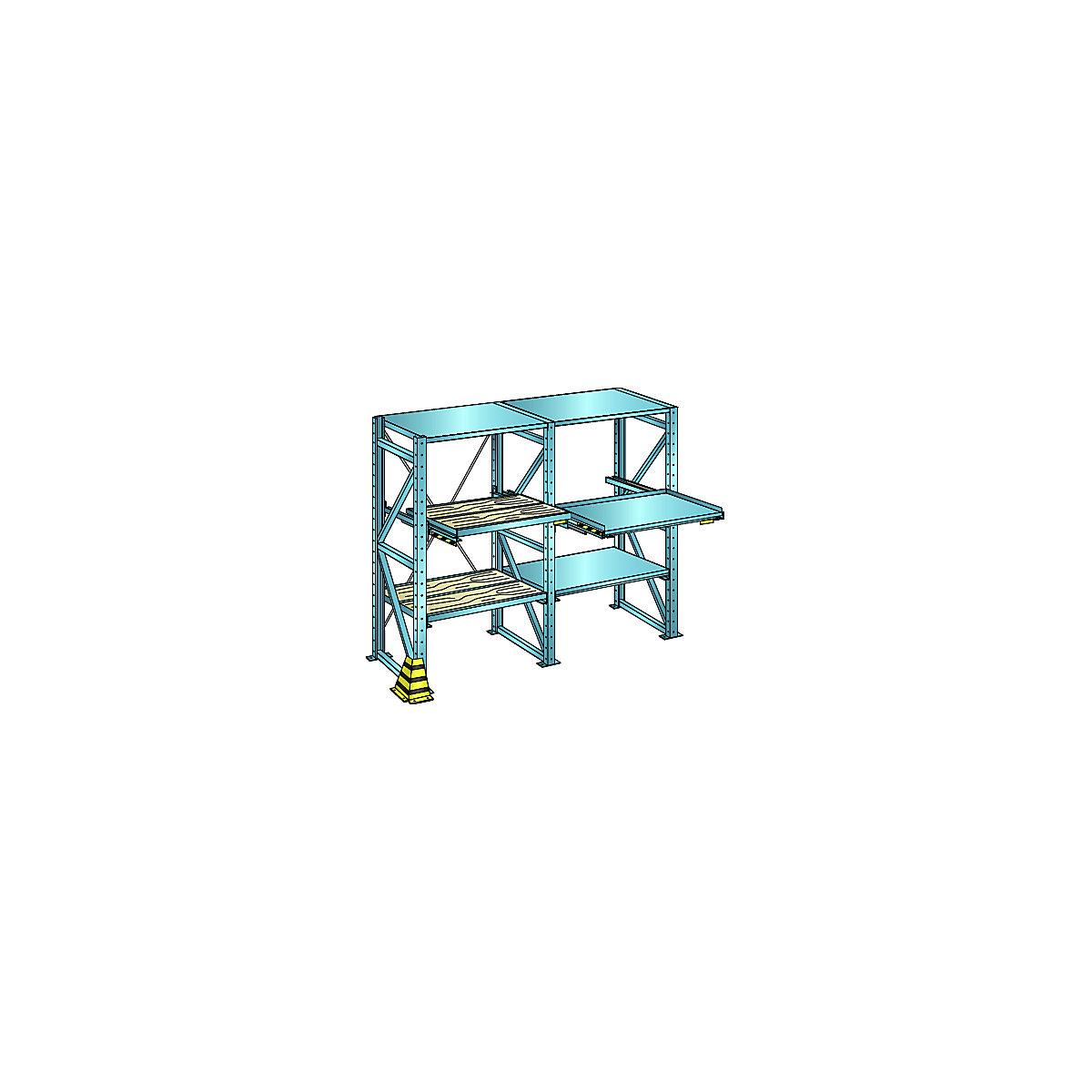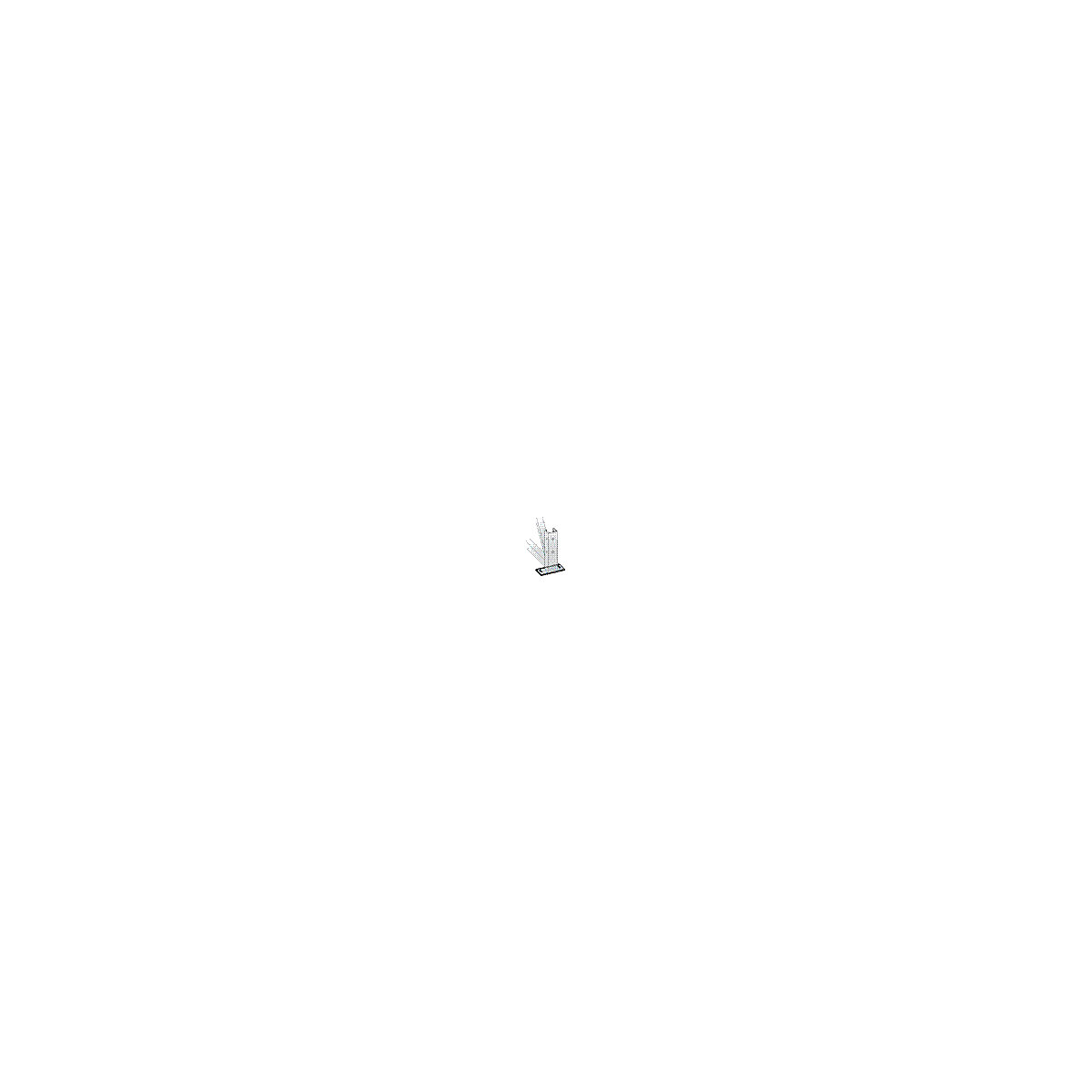 1 mm thick
For height adjustment. Allows precise alignment even on uneven floors.
Pack of 4.

Configuration
1. Decide on the width, height and depth of the shelf unit.
2. Choose the uprights, floor anchoring and collision protection (mandatory), optional levelling plate set.
3. Diagonal cross brace for every standard shelf unit and every 3rd extension shelf unit.
4. Sheet steel top shelf or fixed frame as the upper end plate for the uprights and as dust protection.
5. Free choice of fixed and extension frames. Max. bay load of 9000 kg per shelf bay must not be exceeded.
6. Choose the chipboard inlays for the fixed frames and extension frames.
Individual parts to build your own heavy duty pull-out shelving
Made of grey PVC
Safety tested
This is a test symbol. GS stands for certified safety.

Material

PVC

Colour

grey

Product type

accessories for heavy duty shelving upright frames

Supplied

flat pack

Height

1

mm
Weight

0.03

kg
Pictorial instructions

Sustainability
Enkelfähig
Non-Enkelfähig product
This product is currently not yet Enkelfähig. This does not mean that the product does not exhibit any sustainable features, and instead only means that it does not yet meet enough of the sustainability aspects included in the diverse criteria covered by our sustainability evaluation to achieve a rating of more than 3 points. This is why it does not feature the Enkelfähig endorsement.
For more information about product evaluation and the Enkelfähig Initiative, please visit our
Enkelfähig information page
.